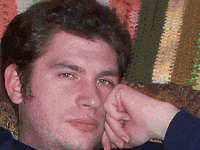 By Nelson Schneider - 10/18/20 at 03:18 PM CT
I have already written in-depth about the late-'80s collaboration between Milton-Bradley and Games Workshop known as "HeroQuest," and my eternal admiration and respect for the hybrid board game/role-playing game that introduced me, and my entire generational cohort, to the wondrous world of Fantasy Role-Playing and Adventure. Indeed, the original game's tagline, highlighted in its 1991 TV spot, "Once you get into it, you'll never be the same!" could not be more apt.



Even as a relic of the late '80s and early '90s, HeroQuest is still relevant to the MJ Crew to this very day, as, thanks to the COVID-19 pandemic, we've been playing this classic of our youth in "Tabletop Simulator" in lieu of getting together in person every week. And I managed to convince someone else to take on the role of Zargon the Game Master, so I can have a much-needed reprieve from running nearly a decade's worth of Dungeons & Dragons games.

Of course, the game designer in me can't leave well enough alone, and in an effort to add some spice to the fairly rote and formulaic HeroQuest experience with some homebrew mechanics, I stumbled upon a note on the game's Wikipedia page stating that Milton-Bradley (now a subsidiary of Hasbro, along with countless other formerly-independent board/tabletop/card game companies) had reacquired the HeroQuest IP in September of 2020.

No modern corporation reacquires the rights to something like HeroQuest unless they're planning to do a reprint, so I quickly ran a search query for "New HeroQuest," and, lo and behold, found this:



Yes, the original gateway drug that seduced a generation of children away from simplistic, childish board games into the magical and complex world of tabletop RPGs (even in the midst of "Satanic Panic") is getting a brand new re-issue… via… crowdfunding? It's somewhat shocking that Hasbro had the bright idea to reacquire HeroQuest for Milton-Bradley (and Avalon Hill, which is the subsidiary-of-the-subsidiary that's actually putting in the work to make the product), but didn't have enough faith in its ability to sell that they'd just fund it from their own rich coffers.

Perhaps most disappointing to me, personally, is that there looks to be very little in the way of new content coming in the new version of HeroQuest. The crowdfunding page takes great pains to explain that the core rules and quests will only receive minor alterations (probably gender language *sigh*), with the only real changes coming in the form of refreshed art assets and the ability to play male or female versions of the core characters out of the box (oh, and the Dwarf is Black now, which is perfectly acceptable and NOT virtue signaling, because in Norse mythology, dwarves were, actually, pitch black). Some of the crowdfunding stretch goals are mildly intriguing, such as the additions of new characters, the Warlock, the Druid, and the Bard, plus some vague promises of new quest books, "The Prophecy of Telor" and "The Spirit Queen's Torment," but I don't think the latter has much of a chance of being funded. Instead, a pledge of $100 gets a backer the base game, while a pledge of $150 gets a backer the base game plus the first two old-school expansions, "Kellar's Keep" and "Return of the Witch Lord." I already own the original versions of those expansions and TWO copies of the base game, so I'm really on the fence about backing this project, especially when there's no actual information presented regarding whether or not this reissue of HeroQuest will become part of Hasbro's regular retail lineup. I'd hate to miss out on this opportunity to get some new HeroQuest stuff, but I'd also much prefer to buy the new stuff individually and off-the-shelf.

Either way, I hope Hasbro's corporate overlords find great success with this latest endeavor. Big Box tabletop games have been a rare breed after the market for them crashed in the early '00s, and it's nice to see them making a comeback, even if it's something as tentative as a crowdfunding campaign. Man, they've been on a roll lately!
Share: