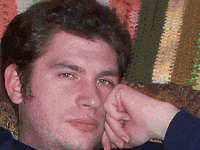 By Nelson Schneider - 10/03/21 at 03:12 PM CT
The long, slow death of traditional console gaming has entered yet another phase, with Capcom's declaration to Japanese media site, Nikkei, which later filtered to us in the west through Bloomberg and PC Gamer Magazine. Apparently, the one-time titan of console gaming wants to shift its focus and divide its sales neatly in half between PC gaming and console gaming by 2023.

This wouldn't really be newsworthy if it weren't for the decades-long reputation of Japanese videogame companies like Capcom as fixtures of the console space, rarely, if ever crossing over to sell (terrible) PC versions of console games. Of course, Capcom isn't really the 'first' to get onboard with the idea of PC gaming being the future of the medium, as Konami, Square-Enix, Namco-Bandai, and Sega – all big names from console gaming's past – have been quietly peddling their wares on Steam (and other PC storefronts) for a few years now. It's just that Capcom is the first to really make a big "coming out" style announcement about it.

Other news from earlier this year indicates that the Japanese gaming market is beginning to soften to Western trends, with the Xbox SeX (which, prior to launch, was mocked by Japanese gamers as the "Butt DoNotWant") experiencing record growth, driven primarily by its smaller, all-digital Series S version. Alongside the decreasing disgust in Japan with Western games and development styles in the console space – colloquially known as kuso-ge due to their "shit" quality – Famitsu reported in 2018 that there were nearly as many PC gamers in the country as console gamers, and that PC gaming growth was as high as 50% per year.

Capcom and these other stalwart samurai of the Japanese Games Industry clearly see that the winds of change are blowing, and have been for a good long time, yet far too many samurai have been too hesitant to raise their sails to catch that wind. Instead, they were excited to dive head-first into mobile gaming, which may do well for them at home, but with so much more competition in the global mobile gaming economy, even when it's boasting ridiculous numbers in the billions, when the pieces of the pie are cut so thin as to be transparent for each competitor, it's not really worth the effort to compete in such a market.

Capcom's rededication to PC gaming should come as great news for anyone who truly loves gaming, as PC has become the de-facto 'open' gaming platform, with all of the game preservation, backward compatibility, and emulation options that console manufacturers simply won't stand for. As consoles become ever-more-draconian black boxes of DRM, subscriptions, and legal red-tape, it's interesting to see how the blade cuts both ways. Developers and publishers always want to keep a bigger cut and have more control over their game sales, just as game players want to maintain ownership without having to rebuy their old favorites constantly as they are released on different, incompatible devices. Once again, we're seeing clear evidence that 'openness' is beneficial for everyone. Let's hope that Capcom's example inspires others to follow-suit.
Share: