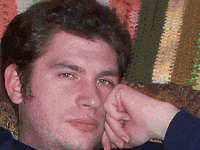 By Nelson Schneider - 05/17/15 at 02:42 PM CT
During the Golden Age of gaming, the entire foundation of the industry was made from Japanese stonework. Nintendo, Sega, and Sony built the machines to run the games, while Nintendo, Sega, Squaresoft, Enix, Capcom, and Konami built the games that not only salvaged the industry from Atari's (delenda est) chronic mismanagement, but built it up into something wonderful in its own right.

Over the course of the last two generations, things in Japan have started to go horribly awry. I have been lamenting the shift in Japan's pop culture for years already. However, instead of doing anything to correct the course these former titans of the industry have found themselves on, they seem content to fall off the face of the Earth.

Sega was the first victim. When they decided to drop out of the hardware arena to focus solely on games after the Dreamcast failed, at first it seemed like a good idea. Unfortunately, it proved to be a disastrous move, with the company now hanging onto parent company, Sammy's, pachinko profits and looking to focus on mobile phone gaming.

Square-Enix wasn't far behind in its fall. When the two component companies, Squaresoft and Enix, merged, the flow of high-quality RPGs diminished significantly. After the now-merged RPG powerhouse decided its key genre was no longer as popular as the Western PC games that began to flood-into the console market during the 7th Generation, they decided to buy out the struggling Eidos. In their current state, Square-Enix is also focusing all of their traditional efforts on mobile phone gaming, while allowing the reanimated corpse of Eidos to provide their public face in the console and PC arenas. I still can't get used to the idea that advertisements for 'Square-Enix Games on Sale!' will lead me to lists of products including 'Hitman' and 'Tomb Raider' games but no 'Final Fantasy' or 'Dragon Quest.'

Capcom tried to adapt to new market pressures by going overboard with DLC. For a company that was always far more willing than others to produce dead-horse-beating rehashed sequels on an annual basis, the modern games industry should have been a perfect fit. Yet the company has managed to screw up everything so badly that they no longer even seem to care if they retain their identity as Capcom. With their buyout safeguards removed, it's almost like Capcom wants an even scummier company (like EA, perhaps) to buy them out.

Nintendo has struggled to remain relevant after losing the third-party support of… the preceding companies in this article, when they released the disastrous N64. Nintendo's hardcore fans have managed to keep the company in consoles, while the company's handhelds have remained a solid source of income. When Nintendo managed to dominate the 7th Generation via the enticement of casual non-gamers, it seemed like a miraculous comeback… on the surface. Anyone with any sense, however, could see that Nintendo would have difficulty holding the interest of their new non-gamer userbase. With both the WiiU and 3DS experiencing very rough starts and slow recoveries, Nintendo has also turned to mobile gaming, via a partnership with DeNA, either as a way out of consoles or as a way to follow the non-gamers that they failed to entice for a second generation in a row.

Konami is the final foundation stone upon which gaming once stood. It has now crumbled. Between firing popular developers, cancelling much-hyped sequels, delisting from the New York Stock Exchange, and leaning heavily on their slot and exercise machine sectors, it looks like Konami doesn't really have its heart in gaming anymore.

Every one of these formerly-great game makers is a shell of its former self, with little in the way of praiseworthy games released in the last decade. Where each of these companies used to release a steady flow of quality sequels in beloved franchises, as well as random one-off titles, this flow has been reduced to a trickle, with far too many of the last remaining droplets falling on the mobile market.

Will mobile gaming allow these struggling Japanese companies to live on in another medium? I'm doubtful. While mobile phone gaming is far bigger in Japan than elsewhere, mobile phone game development is the equivalent of gambling. A fantastic game might be buried beneath thousands of terrible ones, with no guaranteed means of gaining exposure. 'Going Viral' is not a viable, or repeatable, business strategy, yet this seems to be the very thing that Japan's haggard and downtrodden gaming industry is trying to do. Much like gambling always appeals the most to the poorest of the poor with the most desperation and the least to lose, the siren song of mobile phone gaming is swaying these companies away from the practices and behaviors that allowed them to become successful in the first place.

If Square-Enix's behavior is indicative of anything, it seems like Japanese game companies feel like they can't compete with the West. Yet it is obvious that they could at one point, as Japanese games dominated during the 3rd through 6th Generations, with many of these titles still propping up 'Best of All Time' lists across the Internet.

Seeing the Japanese foundation of gaming completely ripped away makes me feel very melancholic. The only Western publisher I have ever liked was Interplay, and they disappeared (torn apart by Bethesda, Titus, and Vivendi) years ago. With the last of the great Japanese publishers falling on their own swords, I really feel like there aren't any large gaming companies anywhere in the world that are deserving of praise or love from their customers. The Triumvirate of Evil dominate the West. Japan is done. Nothing lasts forever.
Share: