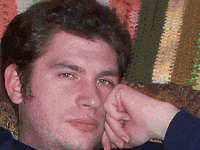 By Nelson Schneider - 09/04/21 at 04:49 PM CT
Welcome back to another installment of the MeltedJoystick Review Round-Up. Here's what our staff has reviewed since last time:

Nelson's Reviews:
I got to touch all the icky typewriter number keys when inputting review scores this Summer, as stuff I played ran the gamut between "almost unplayable" to "almost perfect"… and that was all within a single franchise! Unfortunately, with too many of the Crew taking long, drawn-out Summer vacations, coop gaming took it in the pants, making Summer a decidedly lonely season.

"Tyranny" – 3.5/5
"The Technomancer" – 2.5/5
"The Bard's Tale: Tales of the Unknown" – 0.5/5
"The Bard's Tale 2: The Destiny Knight" – 0.5/5
"The Bard's Tale 3: Thief of Fate" – 1.5/5
"The Bard's Tale Trilogy" – 1.5/5
"The Bard's Tale 4: Barrows Deep" – 4.5/5
"Boot Hill Heroes" – 3.5/5
"Assassin's Creed: Origins" – 4/5

Chris' Reviews:
THE Disgruntled Dwarf FINALLY finished "Cyberpunk 2077" and started working on his Backlog Ablutions for the year, knocking out one of them in short order. With only one more full season ahead of us, he's going to have to rush to clear out the other two, but I'm confident he'll ultimately succeed, for once.

"Cyberpunk 2077" – 3/5
"UnderTale" – 4/5
"Stardew Valley" – 4/5

Nick's Reviews:

Lightning is truly an irredeemable addict at this point. When Bungie announced that "Destiny 2" would henceforth require all users to voluntarily install a kernel-level rootkit called BattlEye on their client PCs in order to access any part of the game, not just the PvP shit-show known as "Crucible," one would think that MJ's Chief Technical Officer and security expert would drop it like a hot potato. But no, he decided to "make an exception" for "Destiny 2" because "the rootkit only runs while the game is running." Making excuses for the inexcusable… truly pathetic. At least I did see him make a token effort at playing one of his Backlog Ablution titles, but at this rate he'll never get through it, let alone all three.

*sad, dead, rusty, addicted trombone*

Featured User Review:
It looks like EVERYONE was too busy to write reviews over the Summer. Alas, that means no Featured User Review. Get to work, readers, and spill the dirt on what you're playing as Autumn rolls in.
Share: