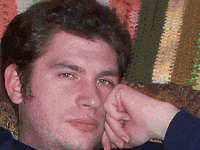 By Nelson Schneider - 05/30/21 at 03:54 PM CT
Welcome back to another installment of the MeltedJoystick Review Round-Up. Here's what our staff has reviewed since last time:

Nelson's Reviews:
Remember last quarter when I reassured you, dear readers, that all the numbers besides '3' on my keyboard weren't broken? Well, this quarter, I assure you that all the numbers besides '2' aren't broken. Yes, somehow my bad luck streak of mediocre games has gotten worse, with several sub-par games making it out of my crushing backlog this Spring. *sigh* I guess playing lots of crap makes the great experiences stand out even more…

"Avadon: The Black Fortress" – 2/5
"The Vagrant" – 4/5
"The Deep Paths: Labyrinth of Andokost" – 3/5
"Greedfall" – 4.5/5
"Front Mission Evolved" – 2/5
"Victor Vran" – 3/5
"Pine" – 2/5

Chris' Reviews:
THE Disgruntled Dwarf has every reason to be disgruntled. He – foolishly, and against my counsel – bought the last "Destiny 2" season pass and played nothing but "Destiny 2" for three entire months. That's no way to process a huge backlog, and it's no way to get reviews written. His only contribution was finally submitting his "Fable Anniversary" review, which a score that seems a bit too high based on how much he hated it. Honestly, I don't see how he can take a 3 month break from "Cyberpunk 2077" and still remember what he was supposed to be doing when he gets back to it…

"Fable Anniversary" – 3/5

Nick's Reviews:

"Good" ol' Lightning continued to feed his Live Service addiction (and continued to waste perfectly good money) on "Destiny 2." While we're glad that he continues to participate in coop night on Mondays (now Tuesdays) and tabletop gaming night on Thursdays, he's not off to a great start in 2021. Those Backlog Ablutions aren't going to clear themselves!

*sad, dead, rusty trombone*

Featured User Review:
This Spring, Matt gave us a less-than-stellar alternative take on Indie darling, "Papers, Please." Group-think is stronger than it has been since the Enlightenment and Renaissance brought us out of the Christian Dark Ages, so it's important that those of us who are aware of the situation continue to engage our critical thinking skills and examine games first-hand, instead of just blithely accepting the received knowledge from the "authorities." Well done, Matt! Not only do you deserve congratulations for getting a game out of your backlog, but because you reviewed a PC game, you'll receive a mention in the MeltedJoystick Steam Curator page.
Share: