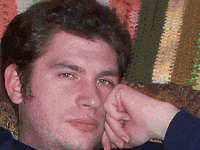 By Nelson Schneider - 06/18/21 at 10:20 PM CT
After much speculation and navel-gazing on my part last year when E3 was cancelled, the venerable trade show returned in 2021, in spirit, at least, if not in the flesh. Ongoing concerns about the coronavirus pandemic lingering on into its second year caused all of the remaining E3 participants to produce pre-recorded video presentations and set-up online game demos instead of setting up meat-space stages demo booths, thus transforming the trade show into a virtual event, as so many other things did during the past year. Oddly enough, the 'new' E3 feels a lot more egalitarian and open than the FOMO-fueled, social-media-powered, influencer-narrated abomination that was supposed to appear. I guess we can at least thank China and their damned virus for that!

Of course, not everyone has been happy with E3 for a long time. Nintendo bowed-out years ago and switched (*snap*) to their 'Direct' format, and Sony followed not far behind (as is their wont). This year, E3 shed a bit more baggage, losing Electronic Arts as a stand-alone presenter, to which I say, 'And nothing of value was lost.' Only Microsoft and PC Gamer Magazine appear to remain fully committed to an annual spectacle of gaming news and reveals, while the big third-parties shuffled around and realigned their pecking order.

I honestly had ZERO expectations going into E3. With so much game development inexplicably impacted by the pandemic, I really haven't had my eyes and ears open for any particular titles. I've heard of some vague pre-E3 rumblings, but nothing concrete enough to get me fired up. After sitting through hours of presentations by Microsoft, Nintendo, PC Gamer, Square-Enix, Ubisoft, and Gearbox, I can definitely say that I AM very exciting about a lot of things coming to the world of gaming across the rest of 2021, 2022, and 2023.

Microsoft:
Want: "Starfield," "STALKER 2," "Psychonauts 2" (still!), "Eiyuden Chronicle: Hundred Heroes," "The Ascent," "The Outer Worlds 2" and its spot-on sarcasm
Not Sure if Want: "Contraband," "Diablo 2: Resurrected," "Atomic Heart," "Replaced," "Eiyuden Chronicle: Rising," "Age of Empires 4," "Redfall"
Do Not Want: "Back4Blood," "Sea of Thieves: A Pirate's Life" free DLC, "Battlefield 2042," "Twelve Minutes," "Fallout 76: Steel Reign" free DLC, "Elder Scrolls Online" paid DLC, "Party Animals," "Somerville," "Halo: Infinite" (still!), "A Plague Tale: Requiem," "MS Flight Simulator" free 'Top Gun' DLC, "Forza Horizon 5"

With Microsoft's recent consumption of Bethesda, there's one fewer stand-alone presentation for third-parties at E3 this year. It also seems that Microsoft is the only platform holder who actually cares about the venerable trade show these days, with only PC Gamer Magazine bothering to put on something comparable for the Open Platform. Following up on the last few years, Microsoft, once again, produced a remarkably exciting show, with a huge swath of titles across nearly every genre.

Unfortunately, Microsoft also wasted lots of time and effort pushing DLC packages for old flops. Case in point, I don't care how much new content MS and/or Bethesda drop on "Sea of Thieves," "Fallout 76," and "Elder Scrolls Online," I'm not biting on those terrible Live Service concepts, even if they are ostensibly about coop gaming, which the MJ Crew loves (and which "Elder Scrolls Online" does not actually have, despite being an MMO).

Microsoft excitedly presented new games in 2/3 of their DudeBro-focused core IPs, and instead of a new 'Gears' title, they showed off a number of new coop shooters, some of which – like "Back4Blood" – look awful, while others – like "Contraband" and "Redfall" – look less-than-awful, but ultimately were presented vaguely enough that there could be lots of deal-breakers hidden from public view for the time being. But, hey! Coop!

And speaking of coop, that theme was present through a variety of genres besides FPSes. "Diablo 2: Resurrected" looks like it might finally placate Blizzard fanboys after a string of missteps, and I'm sure The MJ Crew would love to coop through it (especially Chris, who played the OG version back before vodka destroyed most of his brain), but leave it to Blizzard to leave Xinput support out of the Windows version of a game optimized for Xbox. "The Ascent" is another coop Hack 'n Slash loot-fest, only with a cyberpunk theme, which might help The Crew forget the horrors of "Satellite Reign." Even Microsoft's venerable Real-Time Strategy series is getting a new release in "Age of Empires 4," which hopefully has a coop campaign so Matt can stop stroking-out over the rest of The Crew's general disdain for the genre.

Aside from a few throw-away Indie games, like "Party Animals," which appears to be an attempt at creating a new viral flash-in-the-pan like "Fall Guys," the rest of the titles MS showed off had me gaping in anticipation. "Atomic Heart" looks like a spiritual successor to the 'BioShock' series (but the trailer was vague enough that my impressions could be off), "STALKER 2" looks like it does 'Metro' better than 'Metro,' and "Psychonauts 2" (which I was excited about for last year) looks to be coming along quite nicely. Bethesda and Obsidian have two massive open-world Sandboxes in the works, in "Starfield" and "Outer Worlds 2," and while neither showed off any actual progress with the games themselves, I have to admit I LOLed at the facetious "Outer Worlds 2" trailer.

The single most exciting thing MS showed off, though, was the spiritual successor of the 'Suikoden' franchise, upon which Konami squats like a constipated wyvern. "Eiyuden Chronicle: Hundred Heroes" is a traditional 'Suikoden' RPG in everything but name, and employs the incredibly stylish 2D-on-3D visuals first employed by Square-Enix in the wholly-mediocre "Octopath Traveler." But "Hundred Heroes" isn't alone! There's going to be companion game released alongside it – "Eiyuden Chronicle: Rising" – which appears to be some sort of side-scrolling Beat 'em Up instead of an RPG. I'm not 100% sold on the companion game, but I'm impressed by the effort the former Konami employees behind 'Eiyuden Chronicle' seem to be putting in to making this new IP take off. And I'm even bore impressed that Microsoft decided to show it off during their showcase!

Sony:
Want: Sony's Non-Participation
Not Sure if Want: Nothing!
Do Not Want: Everything!

Sony is continuing its E3 non-participant stance, which started in 2019. However, unlike previous years during which Sony didn't even publish any pre-recorded propaganda pieces, this year, they've been flooding their PlayStation Youtube Channel with gobs of game trailers – but with little rhyme, reason, or context. How many of these trailers are for new, upcoming games? Not many! How many of these trailers are for PlayStation exclusives? Even fewer! If you readers want to pick through the mess on your own, feel free. I can't be bothered.

Nintendo:
Want: "Astria Ascending" (but not on Switch), "Mario + Rabbids: Sparks of Hope"
Not Sure if Want: "Metroid 5: Dread," "Advance Wars: Reboot Camp," "Breath of the Wild 2"
Do Not Want: More Nintendo DLC, 'Life is Strange' ports, 'Super Monkey Ball' remasters, "Mario Party Superstars" compilation, "WarioWare: Get it Together" instead of a new 'Wario' platformer, "Monster Hunter Stories 2," "Shin Megami Tensei 5," 'Danganronpa' compilation, Game & Watch 'Zelda' micro-handheld

Nintendo, once again, opted to post a simple "Direct" presentation, like the ones they publish year round, rather than produce a more impressive E3-specific piece. The company bragged about the Switch entering its 5th year of life, and made a concerted effort of pointing out how great the hybrid console's third-party support has been (in spite of the fact that this support consists almost entirely of full-priced ports of old games), and how the Switch has 'something for everyone.' Uh huh… I'm pretty sure Nintendo has forgotten what third-party support is supposed to look like, since the last time they had it was 1996.

Nintendo wasted a lot of their runtime talking about ports, remasters, and compilations, so it's clear that the Switch becoming a dumping ground for these things is intentional, or at least seen as a positive by the powers that be at the company. The only one of these that even remotely caught my eye was "Advanced Wars: Reboot Camp," but I'm not exactly enthused about it since, a) I can just emulate the original Game Boy Advance games in Retroarch, and b) I didn't particularly enjoy their flavor of 'strategy' that was actually 'use trial and error to figure out the one solution to this puzzle.' On the other hand, the strangest, most Machiavellian thing Nintendo showed off was a Game & Watch micro-handheld containing ROMs of 3 old 'Zelda' games and a ROM-hack of a Game & Watch 'game,' all clearly targeted at the beating hearts of the most feverish Nintendo and 'Zelda' fanboys. Scalpers are gonna love this thing!

Nintendo also wasted a good bit of time talking about multi-platform games that anyone with sense won't want to play on the Switch due to the Nintendo Tax and Nintendo's half-assed/for-pay online system. Of these multi-plats, there's a LOT of crap I wouldn't touch with a 10' pole, but one, turn-based RPG "Astria Ascending," stands out as looking particularly great. I immediately added it to my STEAM wishlist.

Thankfully, the roughly 40 minute presentation wasn't completely wasted, as Nintendo did actually show off a number of big exclusives. While there was a lot of niche junk like 'Monster Hunter' and 'Shin Megami Tensei,' there were also a handful of titles that I either definitely or kinda-sorta want to experience. The new "Mario + Rabbids: Sparks of Hope" TRPG made in cooperation with Ubisoft is the clear stand-out winner in my book, with more of the excellence that the first game brought to the Switch at launch. On the other hand, "Metroid 5: Dread" and "The Legend of Zelda: Breath of the Wild 2" both fill me with trepidation. While they both look great and seem to be faithful sequels, each one could contain not-so-obvious deal-breakers. I really didn't enjoy "Metroid 4: Fusion" due to the number of points of no return and constantly being harassed by the X Parasite, and "Dread" will not only be a 2.5D game like tradition 'Metroid' titled, but will revisit the theme of being chased by an invincible foe. Likewise, the trailer for "Breath of the Wild 2" didn't show, and the Direct narrators didn't say, anything about whether Link's weapons will still be made of balsa wood and papier-mache. What it did show was a lot of floating islands above the same old Hyrule map from the last game. When I think 'floating islands,' I think platforming, and when I think 'platforming in 'Zelda' games,' I think 'yuck!'

PC Gaming Show:
Want: "They Always Run," "Orcs Must Die! 3," "WarTales," "MechWarrior 5," "Pioner," "TinyKin," "SacriFire," "Mechajammer," "Death Trash," the sub-$40 prices on most of these games
Not Sure if Want: "Humankind," "Ixion," "Lakeburg Legacies," "Warhammer 40K: Chaos Gate," "Lumberhill," "Chernobylite," "The Wandering Village," "Songs of Conquest" (still!), "Citizen Sleeper"
Do Not Want: "Naraka Bladepoint," "Dodgeball Academia," "Chivalry 2," "Rawmen," "Dying Light 2," "Vampire: The Masquerade – Swansong," "Gigabash," "Lemnis Gate," "Next Space Rebels," "Silt," "Hello Neighbor 2," "Jurassic World Evolution 2," all the Indie trash from New Blood Games, "Soulstice," "Arboria," "Icarus," "Project Warlock 2"

PC Gamer Magazine's PC Gaming Show (sponsored by Intel) once again featured a mildly comical framing skit starring recurring hosts, Shawn and Frankie, but this year with the new addition of actress, model, self-proclaimed nerd, daughter of Geordi LaForge, and Woman of Color, Mica Burton. Clearly Frankie was still locked down in the U.K. by COVID-19, since she never appeared in the same place as the other two hosts.

The PC Gaming Show usually has some sort of terrible theme shot through it, be it Battle Royales or Roguelikes. This year the main theme was a lot more general: PvP. There were soooooo many PvP games shown off it was just painful to watch at times. Fortunately, though, most of that crap was frontloaded into the beginning of the show, leaving time for the secondary theme to surface later on: RPGs.

Wait, seriously!? Holy crap! NINE RPGs of varying quality were either shown off or revealed for the first time. And while I'm not super-keen on all of them – especially more 'Vampire: The Masquerade' – most of them deserve a second look. "Songs of Conquest" still looks like it did in 2019 (where's the progress!?), while "Citizen Sleeper" and "Lakeburg Legacies" could be so low-key as to be boring. Likewise a new 'Warhammer 40K' tactics game could be good, or it could be a bit too Warhammery. On the other hand, "WarTales" looks like a solid new TRPG, "Mechajammer" and "Death Trash" (the latter of which features coop) are catering to the uptick in interest in the cyberpunk subgenre thanks to the release of "Cyberpunk 2077," and "SacriFire" is yet another new IP employing the visual stylings of Square-Enix's "Octopath Traveler."

Outside of the two dominant themes of the show, we got to see a pretty varied mix of things across genres beloved by both tasteless PC gaming grognards and recent console gaming expatriats. Metroidvania, "They Always Run," looks interesting; the real third game in the 'Orcs Must Die!' series is finally upon us; "Mechwarrior 5" (which actually released already) looks fantastic and supports coop; "Pioner" is another 'Metro' or 'STALKER' clone that looks just as good as its inspirations; and "TinyKin" is a 100% knock-off of Nintendo's 'Pikmin,' but also with 100% less of Nintendo's tomfoolery to mess it up. The best part, though, is that out of all these interesting-looking titles coming to PC gaming, nearly all of them are priced under $40! When non-participant Sony insists that new games need to cost $70 for the basic (no-DLC) experience, these prices are a silent condemnation of the formerly-Japanese company's continued hubris.

Less exciting, but still-possibly-interesting, we got to see City Building Sims "Humankind," "Ixion," and "The Wandering Village," as well as Survival-Horror "Chernobylite" (which looks like it leans the more toward the Survival end of the spectrum compared to 'Metro,' 'STALKER,' and "Pioner"). These aren't even my kind of genres, but I can see that these games at least have something going for them, whether it's enough to make me actually want to play, well, we'll have to wait and see.

Lastly, there was crap besides PvP: Soulslikes. The plague continues to linger and mutate into even worse forms in "Soulstice" (a bit on the nose with that title) and "Arboria," which is the thing I've been dreading the most: A Roguelike Soulslike. *shudder* Ironically, neither of the big shows spent any time talking about patient zero's, From Software's, upcoming George R.R. Martin collab, and I'm perfectly okay with that. Other crap included the obligatory austere-black-and-white-Indie-platformer-with-spooky-lighting-and-simplistic-animations in "Silt," a game that simulates becoming a social media influencer through model rocketry in "Next Space Rebels," and some crappy sequels nobody asked for.

The Rest
Want: "Assassin's Creed Valhalla" DLC, "Tiny Tina's Wonderlands"
Not Sure if Want: "Babylon's Fall" as another Live Service title, "Avatar: Frontiers of Pandora," 'Borderlands' theatrical movie, "Tribes of Midgard"
Do Not Want: More bargain-basement licensed 'Marvel Cinematic Universe' knock-offs, Square-Enix wasting sooooo much effort on mobile trash, hideous "Pixel Remasters" of the original 'Final Fantasy' sextet, "Stranger of Paradise: Final Fantasy Origin," Ubisoft's continuous Live Service flogging, "Rainbow Six Extraction," "Riders' Republic," Ubisoft making TV and movies, 'Homeworld' either new or rehashed, "Godfall" Live Service DLC

Square-Enix, Ubisoft, and new pick-up Gearbox are all that remains of massive third-parties doing their own dedicated presentations, with EA deciding to follow Sony's lead and bowing out, with plans to push a private presentation in July (my guess is that it will be 17 hours of Sportsball).

Square-Enix has been disappointing me for years, with only brief glimpses of what the two companies used to be capable of when there were still separate. Now they're a company that is proud to be in bed with Disney to churn-out terrible-looking 'Marvel' games, as well as a company that throws way too much money at the irredeemable mobile gaming ecosystem. Outside of those two overarching themes, there were only three games shown off by my former favorite developers that caught my eye, and all for the wrong reasons. First, "Babylon's Fall" is a coop Fantasy game that almost looks fun… but then the hammer dropped and we learned that it's another Live Service, which instantly moved it from a 'Want' to a 'Not Sure if Want.' Everything else of note was 'Final Fantasy' related… but in the worst possible ways. Square-Enix will be releasing multi-platform remasters of the first 6 games in the series, but with all new pixel art in a format they're calling 'Pixel Remasters.' Unfortunately, the new pixel art is hideous (not quite as bad as the older mobile ports, but still bad), and it's ludicrous to go to the effort of redoing the entire graphics engine for these games instead of just plopping their stories into the "Octopath Traveler" graphics engine. The 'Eiyuden Chronicle' and 'SacriFire' guys are doing it, and they don't even work for Square-Enix! *sigh* But don't worry, it gets worse. Square-Enix is also releasing a retelling of the admittedly bare-bones story of the original "Final Fantasy," entitled "Stranger of Paradise: Final Fantasy Origins." Not only does it have the completely overwrought and inscrutable visual style Square-Enix games have become known for in the HD era, it's filled with the most cringe-worthy dialog I've heard since PS2 era… oh, and it's an Action game that PS5 owners who have played the demo have compared favorably to the Soulslike, "Nioh." Nope. Nope! NOPE!

Ubisoft fared somewhat better, at least when the company wasn't virtue signaling its ass off or flogging Live Services. They showed off a new Team Shooter, "Rainbow Six Extraction," which looked like crap to me, but was elevated to Ebola-laced syphilitic elephant dung when the gameplay developer mentioned how easy it is to lose all your upgrades and progress. Hell naw! A new racing title, "Riders' Republic," did little to stoke my interest, and looks to be clearly aimed at the segment of the "Fortnite" audience that prefers racing to shooting. Fortunately, though, Ubisoft showed off a number of interesting things that largely redeemed them: First, there's going to be more "Assassin's Creed Valhalla" DLC (so I'm sure glad I didn't buy and play it yet). Second, there's going to be an open-world game based on James Cameron's cinematic universe in "Avatar: Frontiers of Pandora." I never jumped on the post-facto hate bandwagon for "Avatar, " and still consider it a hallmark of visual filmmaking, and even as a licensed game based on a movie, if "Frontiers of Pandora" can simply get the visuals and the ecosystems right, it'll have all it needs from its licensed IP. Third, and finally, I can't emphasize enough how happy I am that there's going to be a new 'Mario + Rabbids' game. Of course, Ubisoft couldn't leave on a high note, but instead had to inform us that they are spreading out from videogames into streaming TV and movies… based on their game IPs… eww.

Beside the bigger E3 veterans, Gearbox's 30 minute video presentation was short, but it was also punchy and full of that signature wit. Unfortunately, Randy Pitchford wasted roughly 1/3 of the presentation's runtime hyping the 'Borderlands' theatrical movie. Videogame movies have gotten less-terrible in the past few years (much like comic book movies), but I'll always be skeptical of this kind of project until it proves itself. In between announcements of other things, Gearbox threaded 'slices of "Homeworld"' throughout the presentation, revealing that the hoary old RTS series is getting remasters and a sequel. Yay, I guess, for the 3 people who still care about 'Homeworld.' These juicier titles include a Fantasy-themed 'Borderlands' spinoff based on "Borderlands 2's" Bunkers & Badasses tabletop RPG, "Tiny Tina's Wonderlands," which is both exciting and disappointing, since it occurred to me that a Bunkers & Badasses game with Gearbox's writing, art direction, and weapon designs mashed-up with the turn-based, AP-based combat engine from Larian's premier modern cRPG series would be positively orgasmic. But, nope, it's 'just' another Looter-Shooter. Next, we got a glimpse of an RTS-ey, 'Pikmin'-ey city-building game called "Tribes of Midgard," which I think primarily looks interesting as a coop experience, but could actually be unplayably awful, since the developer mentioned 'runs' through the game, which implies Roguelike. Lastly, Gearbox is still keeping "Godfall," its melee-based Live Service game alive, with new content that still looks boring and grindy as Hell.

Conclusion
For E3 2021, I'm handing the Best of Show trophy to the PC Gaming Show. I added 18 new games to my Steam Wish List thanks to the PC Gaming Show. None of the other shows presented that much content, let alone content that actually got me interested, though Microsoft does come in a close second.

My Game of the Show award goes, unsurprisingly, to "Eiyuden Chronicle: Hundred Heroes." Much like the reveal of "Baldur's Gate 3" back in 2019, this is a spiritual successor (rather than a true sequel) to one of my favorite IPs that I never thought would actually happen. I'm really looking forward to this, and I feverishly hope it doesn't get cocked-up somehow during its crowdsourced development process.

The Booby Prize goes to Square-Enix, for not only showing nothing of interest, not only fawning over mobile gaming at E3 as if the infamous Blizzard "Don't you guys have phones?" incident never happened, but also for actively working to undermine everything good that 'Final Fantasy' once stood for. Eff you, Squeenix!
Share: