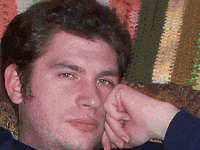 By Nelson Schneider - 03/15/20 at 05:03 PM CT
Like so many other large-scale social events, the Electronic Entertainment Expo – colloquially known as E3 – has been canceled in 2020 due to concerns over the spread of the COVID-19 coronavirus. E3 was considered a staple of the Games Industry for many years since its inaugural event in 1995, but more recently, with the Internet sinking its talons onto more and more facets of business and everyday life, E3 has been on the decline.

In 2013, Nintendo officially bowed-out of E3, starting their tradition of 'Nintendo Direct' videos in lieu of hosting a large-scape press conference each year. This made sense in the aftermath of the disastrous WiiU reveal, and as a gaming company struggling with irrelevance in the greater Games Industry, with only its legions of dedicated fanboys to prop it up. But even with its current highly-popular Switch platform, Nintendo has shown no interest in returning to E3 with anything more than a handful of demo booths.

Sony, ever the follower and Nintendo copy-cat, decided to bow out of E3 last year, after an embarrassing 2018 show that involved lots of flute-playing and non-game-related nonsense. And, like Nintendo, Sony is showing no desire to make a return appearance, having officially dropped out of E3 2020 in January, weeks before the whole coronavirus explosion happened. On the other hand, Sony has NOT been producing a steady drip-feed of Direct-style propaganda videos to placate its own legion of rabid fanboys, so there's more likelihood that at least some of them will lose interest and jump ship to another platform.

Most damning of all for E3's prospects moving into the future is the fact that the trade show's host and producer, Geoff Keighley, ALSO pulled out of the event after 25 years at the helm. He justified his decision due to "not feeling comfortable participating, given what I know about the show as of today." This position is understandable, as it mirror's Sony's decision to make their one-year hiatus into a two-year one.

It seems that the movers and shakers behind the E3 trade show – that is, the Big Dogs of the Games Industry – have decided to pursue their love of toxicity and social media by transforming E3 from a fairly-open-to-the-gaming-press trade show into a FOMO-fueled exclusivity-fest revolving around social media 'influencers' to the detriment of everyone else.

In the aftermath of the decision to 'remake' E3 with a more horrific, Generation-Z-approved façade, only Microsoft was still ready to represent as a platform-holder, while the big third-party studios, whose influence directly led to the new E3 design, naturally were on board with the whole thing, desperate to put paid celebrities and pseudo-celebrities to work shilling their products toward the unwashed, unthinking masses. Really, though, if this is what the Games Industry imagined for E3's image moving into the future, maybe it's for the best that it was cancelled this year.

But the questions still linger: Will E3 be back in 2021? And what form will it take? Is a massive trade show with press conferences and demo booths really necessary in a world where companies like Nintendo have already shown that propaganda is just as good in a pre-made streaming videos as it is live, and where demos of games can be made available to everyone (not just those with press passes) via the Internet? I think the Games Industry really needs to have a sit down (preferably in a corner while wearing a dunce hat) to think about the terrible thing they almost did.
Share: