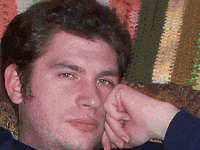 By Nelson Schneider - 04/17/21 at 09:36 PM CT
I still occasionally see a particularly depraved breed of console fanboy crusading on the Internet against the inexorable tide that is PC gaming. And, of course, one of the old chestnuts that gets dragged out, dusted off, considered, and stored again for another day is always the fact that physical PC games don't really exist anymore and that the True Faithful of gaming will always buy physical media so they can replay their crusty, old games again in 20 years when they need a nostalgia hit. To these Console Justice Warriors, PC gaming is nothing but DRM and evil, while their magical game-playing boxes are the archetype of purity and will never fail them.

Thus, I was filled to overflowing with schadenfreude when Sony shutting down digital services for the PlayStation 3, PlayStation Portable, and PlayStation Vita brought to light a truly ugly secret that Sony fanboys have willfully ignored for a good many years, even after it was revealed by the hacking and modding scene.

It turns out that the reputation of consoles as DRM black boxes is horribly true in SonyLand. An internal CMOS battery (which all PC mainboards also have, and on which platform replacement is an annoying, but trivial and rare, occurrence) is the only thing keeping track of which digitally-downloaded purchases an owner of one of the three soon-to-be-deprecated platforms is allowed to play. In the event of CMOS battery discharge/replacement, these two handhelds and one console must check-in with PSN to affirm that no end-user shenanigans have occurred. Of course, once these three platforms are disconnected from PSN, that can't happen.

But surely, things can't be worse than that? Surely, you weren't foolish enough to spend a great deal of money on digital console games, since they're just as 'un-ownable' as digital PC games? Right?

Wrong! And don't call me Shirley.

Adding insult to injury, Sony's phone-home DRM is actually even worse on the still-supported PlayStation 4 and PlayStation 5, both of which rely on this same exact CMOS/phone-home DRM to authenticate EVEN RETAIL GAMES! Thus, when (not if) Sony deprecates PSN access for the PS4 and PS5 in order to encourage more gamers to play on their PS6, it's only a matter of time and circumstance before failed CMOS batteries render those entire libraries unplayable on original hardware.

Fortunately, we have game preservationists – frequently referred to as "filthy pirates" by the corporate players in the Games Industry – whose tireless work in archiving ROMs and ISOs as well as reverse engineering code and writing feature-rich emulators, will ensure that there is still a future for PlayStation.

Personally, I'm just glad I jumped off Sony's sinking ship when I did. This untenable level of customer mistrust is disgusting. I have had to replace the CMOS batteries in both my Sega Saturn and Sega Dreamcast, and in neither case did it affect my ability to use these appliances to play their specific games. But our situation today is what happens when customer rights and protections are eroded and tossed aside as "burdensome regulations."

UPDATE: A mere week after this information came to light, Sony reneged on their plans to shut-down access for all of those old consoles, and settled for only killing off the PSP, allowing the PS3 and Vita to survive for an unspecified amount of extra time. Naturally, Sony said absolutely nothing about the possibility of patching out these DRM checks via firmware update.
Share: