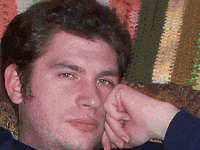 By Nelson Schneider - 04/11/21 at 02:20 PM CT
Back in 2018, the MJ Crew was tentatively excited about a new competitor entering the PC gaming digital distribution market. Unfortunately, we had to walk that assessment back very quickly, as Epic Games didn't have their doo-doo together in 2018…

… or 2019…

… or the Plague Year of 2020.

Here we are today, in 2021, and the Epic Games Store is still a joke. Here's why:

4. Chinese Control
Chinese megacorporation, Tencent, is a big name in videogames… at least globally. Things that aren't relevant anywhere else in the world can become "globally" relevant merely by pandering to China due to that nation's stupidly oversized population and the fact that the entire population is, by and large, herded by its government into using specific businesses and services to the exclusion of all others. Naturally the businesses the Chinese Communist Party wants its Citizens to use are all Chinese businesses owned (at least in part) by the Chinese Communist Party. How great is it to know, then, that Tencent owns 40% of Epic Games?

3. Still Feature Incomplete
You would think that, after three years of post-launch updates and tinkering, an e-commerce website would have all of the basic features down pat. Nope! The Epic Store still doesn't even have a shopping cart, nor any of the promised 'upcoming' community features. Seriously, what were Epic's programmers doing while sitting at home in quarantine for the whole of 2020?

2. It's Unpleasant to Use
I just built a new gaming PC! Yay! That means I had to move all my installed games and clients to a new drive! Boo! Well, Steam and GOG both make this a painless process. Just copypasta your install folders over and reinstall the clients over the top. The software will find your installed games and give you a big thumbs-up with no effort required. The Epic Store, on the other hand, is in league with the likes of EA's Origin and Ubisoft's Uplay Ubisoft Connect, in that a new install of the client will refuse to acknowledge old installs of games. The Epic client won't even allow users to manually reinstall a game if it detects an extant install folder for said game, meaning gamers are stuck deleting and redownloading all their Epic 'purchases' by hand. And I put 'purchases' in sarcasm quotes because, in my anecdotal experience, the vast majority of PC gamers don't actually spend money on the Epic Store, but just claim the terrible free game every week. To top it all off, I actually did use the Epic Store a couple times in 2020 to play "Hob" and "A Total War Saga: Troy," yet the client's basic behavior is so annoying that I chose to launch these games through GOG Galaxy instead. I wanted to launch "Troy" through Steam so I could use my Steam controller to play it, but, alas, due to Epic's anti-Steam hard-on, their DRM specifically didn't allow me to do that!

1. It's a Gigantic Money Pit
Just this past week, PC Gamer Magazine noticed that the Epic Store is a gigantic money pit. Between the constant giveaways of (crappy) games and massive spending to keep timed exclusives out of Lord GabeN's chubby hands for a year, Epic looks to be losing over $300 million per year. Yikes! While that's chump change compared to the U.S. government's deficit spending, it's still no way to run a business… especially a publicly traded one! Clearly Epic's deficit spending is in the same laundry hamper as Microsoft's 'introductory' $1/month pricing for Gamepass: Completely unsustainable economies designed to lure-in a critical mass of unwary customers before lowering the boom and jacking prices through the stratosphere.
Share: