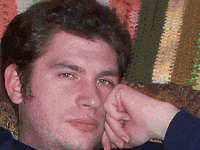 By Nelson Schneider - 05/19/19 at 12:22 AM CT
At the end of 2019, the MJ Crew was tentatively excited about the prospect of a new competitor in the increasingly-crowded digital PC games ecosystem, with the transformation of Epic Games' Epic Launcher into the Epic Store. Unfortunately for gamers everywhere, the Epic Store has spent the first half of 2019 proving to be the exact opposite of what we wanted. Let us count the four ways in which Epic failed.

4. Feature Incomplete
Despite existing as a Publisher-centric launcher for Epic Games… err… games, for quite a few years already, going into its inaugural year as an actual store, the Epic Games Store is a brittle skeleton of barely-present functionality and non-existent features. The store organization is simplistic to the point of hilarity – if they actually had a large number of games available, nobody would be able to find anything. The damned thing doesn't even have a shopping cart or wishlist! Some shoppers have even been auto-flagged as fraudulent because the lack of a shopping cart means they have to make separate, consecutive purchases if they want to buy multiple games. Other user features, like community forums don't exist, with promises to disable reviews for any game at a Publisher's request, leaving the community with little to no way of communicating which Epic Store games are worth buying.

3. Money-hatting Exclusives
I've already mentioned Epic's shady behavior in throwing large sums of venture capital at third-party Publishers in order to get those Publishers to commit to a 6-month to 1-year exclusivity deal, where their game is only sold on the Epic Store. PC gamers are used to choice, and typically like to purchase all of their games on their preferred storefront/ecosystem in order to keep things organized. While Publishers who make their own stores to sell their own games exclusively are grudgingly accepted by the community – nobody loves Origin, Uplay, or Battle.net, but they use them because they have no choice if they want to play EA, Ubisoft, or Activision-Blizzard games, respectively – a store wrangling other Publishers into their nest is distasteful… especially when those Publishers had previously committed to releasing on Steam and/or GOG prior to being hit with the money-hat.

2. Pro-Corporate, Not Pro-Customer
What does the Epic Games Store do or offer that's different from extant digital PC game stores, like Steam, GOG, Humble, Fanatical, Greenman Gaming, or all the rest? Does it offer amazing promotions to make players happy? Does it include must-have features that make players happy? No. It takes a slightly smaller cut of revenue from sales made through it – 12% vs. the industry standard 30%. Gamers and customers shouldn't give a flying fig about how behind-the-scenes revenue splits work in the services they use. They should care about the services being good. And the Epic Store currently isn't.

1. Awful Sales
This past week, the Epic Games Store has launched its first official sale, dubbed the "Mega Epic Sale," and the thing is positively dismal. Not only is the Epic Store's library incredibly sparse, buoyed up only by the handful of pre-release exclusives they've managed to snag, but the discounts they're offering are nothing to write home about. Really old games sold at 75% off? *YAWN* 50% off a few new-ish titles? *SNORE* And as the cherry on top of this turd sundae, some Publishers have actually raised the prices of their games before allowing discounts to be applied, while others have 'temporarily' pulled their games from the Epic Store because they didn't want to participate in the sale. It's about what we should expect from a bunch of greedy corporate asshats who are willing to sell their souls and dump customer loyalty in exchange for an extra 18%. If this is what we have to look forward to from the Epic Games Store moving forward, I can't imagine ever actually spending any money through it.
Share: