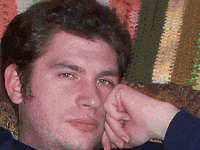 By Nelson Schneider - 04/03/21 at 11:35 PM CT
A mere 4 months after implementing the wildly unpopular 'Sunsetting' mechanic, which put an expiration date on every piece of Legendary rarity loot in the game, "Destiny 2's" developer, Bungie, partially reversed the move, leaving already Sunset weapons out of the game's future loot pool, but removing that ticking timer on all currently viable loot and future loot moving forward. Sunsetting had a profoundly negative effect on my opinion of the game, and I was quite ready and willing to stop playing altogether until the next major expansion pack because all of the grinding and repetition would only earn very temporary rewards.

But with Sunsetting having ridden off into the sunset (or, more accurately, having been tarred and feathered, and driven out of town on a rail), "Destiny 2's" loot system has been given a second lease on life and actually feels mildly rewarding again. Of course, with so many weapons in the game, and with so many of them Sunset into uselessness, it can be difficult for new or returning players to figure out what's worthwhile and what's not. What follows is a list of my top three picks for the game's three weapon slots (Kinetic, Energy, and Power).

Unlike most professional 'Destiny' streamers, I'm not entirely in love with the Warmind Cell Mods and, combined with the fact that their mechanics will be nerfed next season, I will not be recommending weapons for the sake of generating those cells. Likewise, I primarily deploy my Exotic Weapon choice in the Energy slot, and I absolutely hate the game's implementation of both sniper rifles and shotguns, so I felt justified in putting the least onerous weapons of those types in that slot.

Kinetic
1. Escape Velocity: This 900rpm submachinegun is an excellent replacement for both the Ritual Energy weapon, Recluse, and the Kinetic Trackless Waste, both of which were Sunset. I consider Threat Detector and Surrounded (with a Surrounded Spec Mod) to be the best perk rolls for this gun, but, unfortunately, it doesn't have Armor Piercing Rounds available in its magazine perk pool. Let's hope we get an even better SMG option next season.

2. True Prophecy: Hand cannons received a significant overhaul and a significant nerf at the same time, all in the name of PvP 'balance.' Of course, the only two weapon archetypes used in the Crucible are still hand cannons and shotguns, so good job, Bungie! Anyway, I used to like 110 rpm hand cannons, since it was quite easy to pop the heads of trash enemies with a single shot. In the hand cannon overhaul, Bungie combined 110 rpm hand cannons with 120 rpm hand cannons (which reduced their damage slightly), and with the accompanying nerf, significantly reduced the range at which hand cannons start to experience damage falloff. The result was that it has become very hard to walk into a room filled with trash enemies and cleanly pop all of their heads with a single cylinder of bullets. True Prophecy, however, can still accomplish that task, provided you search for one with Explosive Payload or Timed Payload as the main perk and Rangefinder as the secondary perk, since both forms of exploding ammo negate falloff damage altogether, and rangefinder adds a pleasant low-level zoom to aiming down sights. Top it off with a Tactical Magazine for more bullets per cylinder and faster reloads, and you've almost got a great hand cannon. Too bad the intrinsic handling stat is so bad…

3. Biting Winds: This 'Beyond Light' exclusive bow is a fine replacement for both No Turning Back and The Spiteful Fang, both of which were Sunset. Explosive Heads, No Distractions, Fiberglass Shafts, and a Polymer String combine to make this bow feel even better than the ones it replaced… so people would have wanted to use it, even if Bungie didn't Sunset the crap out of the other Kinetic bows!

Energy
1. Arctic Haze: Some people are still obsessed with the Gnawing Hunger autorifle, but I've moved onto using this thing. Not only is Arctic Haze in the super-fast 720 rpm autorifle category, but it has access to the Dragonfly perk, which causes critically-killed enemies to explode in a fiery nova. Still, with Subsistence being one of the best choices for the other perk and neither Arctic Haze nor Gnawing Hunger having access to Armor Piercing Rounds (which I consider essential for rapid-fire, full-auto guns), choosing between the two largely depends on whether Solar or Void damage is more important at the moment.

2. Apostate: As I said in the intro, I absolutely HATE sniper rifles in 'Destiny,' and a recent nerf made them even worse. Snipers have way too much zoom most of the time, getting injured while aiming causes the player to flinch like a beaten dog, and the ammo reserves are always laughably small… and Bungie just turned all those up a notch. Whatever! Apostate is a Hive-themed weapon that was originally introduced in the 'Shadowkeep' expansion and Sunset last November. But Bungie re-issued a handful of 'Shadowkeep's' weapons with slightly modified perk pools. To me, Apostate's intrinsic handling makes it feel soooo much… I don't want to say 'better,' but 'less terrible,' than nearly every other sniper in the game. With the new perk pool, I'd go for my favorite, Explosive Payload, to add extra damage, No Distractions to cut down on flinching, and a Tactical Magazine to boost clip size and reload speed. But, honestly, if you're using a sniper rifle in your Energy slot, you should REALLY consider using the Exotic hand cannon, Eriana's Vow instead, since it is the best sniper rifle in the game, with a reasonable zoom level, next to no flinch, and double the ammo reserves.

3. Seventh Seraph CQC-12: I also absolutely HATE shotguns in 'Destiny.' Between their effective range of 'less than the length of my character's dick… and my character is a woman,' tiny ammo reserves, and stupidly slow pump action reload animation, I just get pissed off whenever I try to use these things. That said, as a lightweight shotgun, the Seventh Seraph has larger ammo reserves than others and less-comical range. The reason this one beats out other nearly-identical lightweight shotguns is the perk selection. Trench Barrel has been a popular damage perk for shotguns since the 'Warmind' expansion, and the fact that the Seventh Seraph can have Auto-Loading Holster in the second perk slot allows it to completely circumvent Bungie's universally terrible shotgun reload speeds and animations. Seriously, I won't use ANY shotgun without Auto-Loading Holster, it's that essential for the archetype in this game.

Power
1. Falling Guillotine: This monstrosity is a Legendary weapon with the usefulness of an Exotic. Until Falling Guillotine was released, swords in "Destiny 2" were all fairly identical, with maybe some minor swing speed:damage tradeoffs. At the same time Bungie released a blanket sword buff, in which they added to ability to do a heavy attack that consumes multiple units of ammo and operates on a short cooldown timer, they also added two new basic sword archetypes. Falling Guillotine is a Vortex Frame sword, which has a heavy attack reminiscent of Link's whirlwind attack from 'The Legend of Zelda'… but it also does OBSCENE amounts of damage, often erasing ugly minibosses in a single blow. Thanks to this sword and the next item on the list, Bungie had to apply a blanket nerf to all swords, since they became the only Power weapon players were using. The nerf didn't change anything. Swords are still the best Power weapon choice, period. Search for one with the Whirlwind Blade and Relentless Strikes perks.

2. Temptation's Hook: "It's not a sickle, it's a pruning hook!" That was one of my Latin professor's favorite catch phrases… imagine it with an Eastern European accent. Anyway, if for some reason you are averse to getting close enough to baddies to erase them with the Falling Guillotine, or if you need Arc damage instead of Void for a specific activity, Temptation's Hook has you covered. As a Caster Frame sword, Temptation's Hook's heavy attack allows the user to throw a highly damaging energy bolt at range, which explodes into an area-of-effect AND damage-over-time cloud of electricity. The only downside to Temptation's Hook compared to Falling Guillotine is that its heavy attack eats ammo reserves at a distressing pace. Vorpal Weapon and Relentless Strikes seems to be the best perk combination here.

3. Thermal Erosion: Bungie absolutely obliterated the heavy machinegun ecosystem with Sunsetting. It cost us Hammerhead, Edgewise, and, most dreadfully, 21% Delirium. Thermal Erosion is an adequate replacement for the latter two, with its high 900 rpm fire rate. It has some decent perks too, such as Dragonfly, Field Prep (for more reserves mainly), and Armor-Piercing Rounds. Unfortunately, without the Overflow perk in the secondary slot, it will never match 21% Delirium's staying power and DPS. Still, if you missed out on The Dawning event during Holiday 2020 (and the Avalanche machinegun), you've got a choice between this or the crap-tastic Seventh Seraph SAW… provided you own 'Beyond Light.' So pick this!
Share: