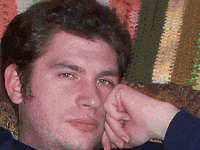 By Nelson Schneider - 01/17/21 at 03:29 PM CT
Live Service games always generate some amount of controversy. Whether it's their intentionally-addictive design that ropes gamers in for more hours-per-week than they really ought to be spending with a single game, or heavy-handed monetization schemes that force invested players to continuously shell-out more cash to keep up with the proverbial "Joneses," or some other, even-more-nefarious bit of corporate manipulation, there's just something about an always-on, always evolving videogame that invites questionable social experimentation.

The MeltedJoystick Crew is generally quite leery of Live Services and MMOs, but we've been (mostly) pleasantly surprised by the few we've given a shot. No Live Service has had such a large and long-lasting impact on us (and I don't just mean that as the Royal Us – it applies to everyone on the team) as "Destiny 2," Bungie's multi-platform sequel to their first post-"Halo" game development effort, the primarily-for-PlayStation "Destiny." Between us, we've sunk thousands of hours into "Destiny 2," with some of us failing to remember that we actually own lots of other games, most of which haven't even been touched.

"Destiny 2" turned 3 years old in 2020, coincidentally marking the same age at which the 2014 "Destiny" was cut-off from receiving any new content as Bungie moved onto the sequel. However, instead of cutting-off "Destiny 2" from receiving new content and moving onto "Destiny 3," as they did the last time around the merry-go-round, Bungie decided to try a different tactic with the release of the Year 4 expansion, "Beyond Light." Instead of building up a new 40+ hour campaign and releasing it as "Destiny 3," Bungie gutted "Destiny 2" of its core content, replacing it with a short, simplistic 5-hour tutorial, and made the likewise-short "Beyond Light" campaign into the main draw of the game. At the same time, they revamped the in-game lighting and texture engine, destroyed the diversity of the weapons at the players' disposal, and instituted a new policy wherein a character's arms and armor will only be valid for a year's worth of content before needing to be replaced – a controversial mechanic known as 'Sunsetting.'

But what did Bungie actually accomplish with these changes to "Destiny 2"? Well, the main glaring fault in the way they handled things is that, while PlayStation (and maybe Xbox) owners are still able to experience the original campaign story and expansion in the original "Destiny," NOBODY is now able to experience the original story campaign or the first two expansions in "Destiny 2." They're GONE! Vanished into the so-called "Destiny Content Vault," whence they may or may not be trotted out again at some later date to be used in some rehashed "new" content.

Bungie's excuses for gutting "Destiny 2" of both story content and weapons revolve around hollow-ringing technical issues. "Oh no! The game's installation size is over 90GB!" says Bungie. "Oh no! We made a handful of really-difficult-and-time-consuming to earn Pinnacle Legendary weapons too powerful, so they dominate the metagame! The only solution is to NUKE ALL THE WEAPONS AND ARMOR that didn't contribute to this imbalance in any way!" says Bungie.

Well, it seems to me and my common sense that when your game is "too big" to fit on a console's default hard drive and when you've inadvertently messed up the balance by releasing a slow trickle of overpowered weapons, the solution is – instead of ripping out gobs of content people have paid for and enjoyed and that more people would likely be willing to pay for and enjoy (provided the price is right) – to release a new game.

In a lot of ways, the current state of "Destiny 2" feels like a clean break and a clean slate, just like a hypothetical new sequel would. Everyone is stuck using weapons and armor from the most recent seasonal content in order to not be one-shotted by trash mobs, and with half the core content of "Destiny 2" simply evaporated like a dream in the morning sunlight, any semblance of story continuity is shot. Even the change in the character level floor means that anyone starting up "Beyond Light" for the first time after its November 2020 release is on the exact same footing as everyone else who may have never played the game before. If that's not a "new game" experience, I don't know what is!

Instead, Bungie has left its flagship series in a bit of a precarious state. While last-gen console owners (but not PC gamers, inexplicably) can always go back and experience the beginning of the tale by playing "Destiny," the middle of the story that was covered by the original form of "Destiny 2" is simply unavailable, leaving latecomers to consult wiki articles or Let's Play videos to piece together the details. Meanwhile, instead of a densely-packed and meaty campaign to enjoy as 2021 rolls in, 'Destiny' franchise fans are stuck with the drop-in-the-bucket of content that is "Beyond Light," with even the non-vaulted Year 3 content from the "Forsaken" and "Shadowkeep" expansions feeling disjointed from a story perspective and useless from a grinding perspective, since all of the loot that drops from those expansion's special content has been sunset.

Personally, I'm holding out some shred of hope that the overwhelmingly negative community feedback to the sunsetting mechanic will cause Bungie to partially reverse it. However, if we're being honest, the developer's best bet would be to restore "Destiny 2" to the state it was in before November 2020, then dropping a more fleshed-out version of "Beyond Light" as the core campaign of "Destiny 3." If they want to allow returning players to bring their exotic armories with them into the new game as a loyalty reward, it would be a trivial process to make it work, plus it would give Bungie a clean and transparent way of curating which 'legacy' weapons are and are not allowed in their new game's ecosystem. Nothing would be taken away, and the only sore feelings would be from Free2Play players chafing at the predictable $60 price tag on a new game.
Share: