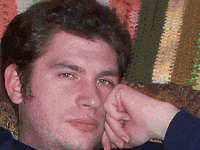 By Nelson Schneider - 10/04/20 at 04:27 PM CT
Two years ago, when Microsoft started gobbling up the small-time Single "A" developers that popped-up like so many nomadic tribes after the collapse of the Pre-Columbian Latin American empires, I pointed out that these shattered fragments of the once-great InterPlay – the only publisher from gaming's Golden Age that made both Western games and PC games worth thinking about – were now reunited in the Happy House that Gates Built, and that the only thing missing from a complete reconciliation was the IP purchased by Bethesda Softworks.

Well, as of last week, Microsoft has officially gotten the band back together, when the tech megacorporation purchased Bethesda's parent company, Zenimax Media, for $7.5 billion. That may seem like a lot of money just to give 'Fallout' back to Brian Fargo, but MS got so much more out of the purchase than just Bethesda, since Zenimax had gone on a buying spree of its own over the last several years, and was also the parent company of id Software, better known as the villains who inflicted 'DOOM' and 'Quake' upon the world, but recently started to make up for that affront with the 'RAGE' series… before promptly making more 'DOOM,' and making the series' gameplay mechanics even more divisive than ever. But when one thinks of 'Xbox,' one generally thinks of the terrible, samey FPSes that are id's wheelhouse. Combined with the other lesser-known dev teams under the Zenimax umbrella, Microsoft expanded its stable of dev studios from 15 to 23, a massive increase.

Personally, I think putting Bethesda on a leash held by someone more responsible than the company's previous minders at Zenimax is important. Instead of working on "The Elder Scrolls 6" or providing new information about the teased-but-never-officially-announced "Starfield" – both massive open-world Sandboxes that would move hardware on their own – Bethesda has wasted its efforts on the critically-and-popularly-panned cynical Live Service known as "Fallout '76." Perhaps with Microsoft Game Studios at the rudder, we'll actually start to see something new out of Bethesda instead of irredeemable garbage or a FitBit port of "Skyrim."

Regardless, this purchase has bolstered Microsoft's first-party game capabilities with one of the largest and most widely-known stables of Western videogame intellectual property outside of the Triumvirate of Evil (EA, Activision, Ubisoft)… which is kind of worrying on its own. Within the realm of the Console Wars, Microsoft would now be totally within its rights to refuse to allow the publishing of PlayStation 5 (and Nintendo Switch, I suppose, as if the hardware could support the software) versions of all upcoming Zenimax games, just as they have never released 'Halo,' 'Gears of War,' or 'Forza' on competing hardware ecosystems. PC gamers have no reason to fear, since both Microsoft and Sony see the only open gaming platform as a way to bolster their own software sales. However, the fact that Microsoft – a company that, after decades in the business, still knows so very little about gaming – now owns the rights to as many, if not MORE culturally important IPs as any member of the Triumvirate of Evil, should raise a few eyebrows.

Microsoft's ownership of Rare for the past umpteen years has seen rabid Nintendo fanboys rending their onesies in despair over the squandering of such "talent" on trashy Kinect games and the overwhelming lack of sequels to 'Banjo' or 'Perfect Dark.' It's entirely possible that Microsoft could leave its newly-reconstituted InterPlay to lie fallow in the same way. Of course, the latter case is far less likely, as Rare was a relic from another time that ultimately received a puffed-up reputation from a handful of overrated N64 games from fanboys who gladly ignored the deveoper's previous dismal track record. Plus, there's still a feverish and unquenchable demand for open-world Sanbox games, elaborate narrative-based RPGs, and a wide variety of FPSes – things Microsoft's newer acquisitions excel at – whereas there is comparably very little demand for Rare-style collect-a-thons and cartoony platformers.

Still, consolidation is usually a very bad thing. We'll have to wait and see whether Microsoft is a judicious master of so much gaming IP, or if it will play the role of covetous dragon, hoarding its treasure, destroying all who would dare touch it, but ultimately doing nothing with it.
Share: