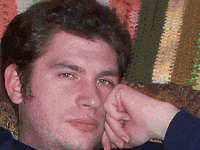 By Nelson Schneider - 11/11/18 at 04:24 PM CT
During E3 2018, Microsoft made a bit of a fuss about how they were actively buying game development studios in order to bolster their miserable first-party/exclusive lineup for Xbox. None of the studios they had purchased at the time meant anything to me, leaving me wondering just why Microsoft was so proud of their "accomplishment."

This past week, however, Microsoft was in Mexico, hosting some kind of fan rally called X018, where they announced yet more studio acquisitions… and it suddenly got real. Both Obsidian Entertainment and inXile Entertainment – two semi-Indie, Single-A, Kickstarter-funded RPG developers formed from the castoff remains of InterPlay – are now part of Xbox.

I'm very conflicted about this. Obsidian and inXile have both done great things during the 8th Generation. Shortly after "Neverwinter Nights 2" launched, Western developers largely stopped making RPGs (and, a few years later, so did Eastern developers, with Capcom and Konami dropping the genre like a hot potato and Square-Enix screwing up nearly everything that once made them great), and if these two InterPlay castoffs hadn't stepped-up more than a decade after the fact, we'd still be in the same dismal situation regarding the genre that we were in during the 7th Generation. Now, Microsoft has a nearly-fully-reconstituted InterPlay in its stable, missing only the 'Fallout' IP that currently belongs to Bethesda and a handful of no-value IPs and staff that currently still exist in some sort of undead state under the InterPlay name.

On one hand, this is a good thing for the RPG genre. Obsidian and inXile may no longer need to resort to Kickstarter if they have Microsoft money funding their projects. They might be able to push a little harder into making their titles more Cinematic and flashy in order to attract neo-consumers who have overlooked their incredible current efforts due to a lack of 'shiny.' If Microsoft has it in mind to completely revive the Golden Age of Western PC game development under InterPlay, and continue the 8th Gen RPG Renaissance, that can only be a good thing.

On the other hand, Microsoft still loves their stupid Xboxen. While it is true that nearly every XBONE exclusive has also been released on PC for Windows, since the release of Windows 10, Microsoft has been pushing fairly hard in making people like the horrible Windows Store and the horrible UWP application format by tying-down hot game releases to that particular store only. Sure, more recently, Microsoft has relented and started putting former Windows Store exclusives, like "ReCore," up for sale on Steam as well, but I can't help worrying that if I want to play the next Obsidian or inXile RPG, I'll have to buy it on the Windows Store. I have had Windows 10 since launch. I also had Windows 8 from launch. And I have never bought anything from the Windows Store. Hell, I barely even have any free (ad-riddled) software from the Windows Store – It's just that bad!

In the short-term, neither of these acquisitions means much of anything. Current Obsidian and inXile games that were slated to be multi-plats are still multi-plats, hitting XBONE, PlayStation 4, and PC, but largely ignoring Switch. Neither developer has teased anything about their next projects either. However, in the long-term, Obsidian and inXile being tied to Microsoft will likely mean absolutely no releases on the next PlayStation or the Switch/New Switch. Microsoft does have some rumors swirling about the upcoming Xbox Scarlett that could release as early as 2020, but we have no solid information about what that platform will even be. For now, all we can do is monitor the situation and wait.
Share: