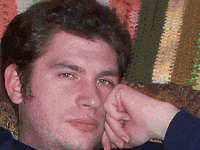 By Nelson Schneider - 09/20/20 at 02:36 PM CT
We're on the very cusp of Sony and Microsoft joining Nintendo's party and launching the remainder of the 9th Gen hardware that will take us through roughly the next decade of gaming. Both the PlayStation 5 and Xbox Series X are scheduled to launch in November, and both are expected to face supply issues as COVID-19 has both hampered material production across Industry as a whole, and mobs of desperately bored people sheltering in place and self-quarantining pine for some new distraction.

Unfortunately, there's no reason to get excited about these releases. Remember back in January, before COVID, before the race riots, and generally before 2020 had a chance to become the worst year in living memory? Remember how optimistic I was about the P(i)S5 and SeX bringing compelling features like full backwards compatibility and Windows Mode to the table? Yeah, you can forget all that, because in the run-up to launch, those rumors have been dispelled, and the truth is predictably mundane.

The PlayStation 5 will NOT have backward compatibility beyond PlayStation 4 games. Allegedly, 99% of those are working acceptably on the newer hardware. However, in lieu of providing PlayStation 1-3 access on their new hardware, Sony is taking the unfortunate step of adding a "PlayStation Plus Collection" of PS4 games to their PlayStation Plus subscription (*sigh*) service, allowing new PS5 owners (who didn't own PS4s) to delight in a selection of 18 PS4 games. If these games weren't enough to convince someone to buy a PS4 in the first place, I don't really see how offering them to PS5/PS+ buyers/subscribers anywhere resembles a 'perk,' but it is what it is.

On the other side of the arena, Microsoft hasn't even acknowledged the rumors of Windows Mode, which evaporated months ago due to lack of attention. Instead, MS is offering a more properly-realized backwards compatibility model (at least compared to Sony's), while also fixating on its own subscription: Gamepass. With the death of the idea of Windows Mode, Project Xcloud became the next big unknown weapon in Microsoft's quiver. It was initially rumored to be a way in which Xbox owners could stream their games straight from their console, across the Internet, to their mobile device. As it comes closer to fruition, however, Xcloud is just another small carrot on top of Microsoft's extant pile of small carrots that make up Gamepass, all resting atop a gigantic stick. Sure, if you want to stream your Xbox library to your phone or tablet (Android or Windows Mobile only, since Apple has banned Xcloud and other streaming services like Stadia, from the iOS App Store), you can do it with the Xcloud feature bundled into your Gamepass Ultimate subscription… but it's still streaming and still subscription-based, bogging it down in too many caveats to even consider. And when was the last time anyone felt the desperate, urgent compulsion to play 'Halo'/'Gears'/'Forza'/'Minecraft' while waiting in line at the DMV or while waiting for an absentee parent to pick them up after school? Though, I suppose I should applaud the noble effort of pushing less-deplorable gaming content onto mobile devices, regardless of how ill-fitting the platform may be.

In the end, though, I've thoroughly lost all interest in both the PiS5 and SeX the more I've learned about them. All of these consoles have just turned into gold-digging closed systems where Capitalist predators hunt Consumer prey who are foolish enough to wander inside their walled gardens. My next gaming hardware purchase won't be a new console, but an RTX 3060 graphics card (and a whole new PC to go with it), then maybe a Valve Index VR headset.
Share: