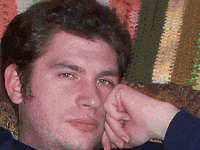 By Nelson Schneider - 01/18/20 at 04:30 PM CT
At MeltedJoystick, we've been aware of the death of console gaming since 2017. Sure, we may occasionally partake in some brief necromantic dalliances – Chris with his PlayStation 4 and me with my dusty, offline Switch – but for the most part, we've been quite happy with modern era PC gaming.

However, recently the rumormill has produced some material that is incredibly compelling: Allegedly, the upcoming Xbox SeX will include a 'Windows Mode,' allowing it to act more like the commodity PC it and its ancestors dating back to 2001 have always wanted to be. On the other side of the aisle, the PlayStation 5 will, again allegedly, include full Backward Compatibility for the full breadth of the PlayStation ecosystem.

The PlayStation 5 including full Backward Compatibility would be a huge boon to PlayStation loyalists, as it would provide a simple all-in-one box for playing everything from "Tomba!" and "Suikoden 2" to… "Bloodborne" (*dry heave*) and "Dad of Boy." Sure, there's that other rumor about the PlayStation 5, alleging that, in the 9th Generation, Sony will approach 'exclusive' games the same way Microsoft currently does, with PlayStation AND PC releases for first-party titles, but a full BC appliance for old Sony games still holds solid appeal. Gray Market Emulation for anything newer than the PlayStation 1 is pretty iffy and requires both a cutting edge CPU and a willingness to tweak and fiddle with settings, not to mention a willingness to ignore non-game-breaking performance issues and audiovisual glitches. Personally, the only reason I still have my PlayStation 3 hooked up is in the event I get the uncontrollable urge to revisit a PlayStation 2 game. I wouldn't be completely averse to replacing that old, dusty monolith with a new monolith… which will also get dusty.

The possibility of a Windows Mode appearing on the next Xbox console is nothing short of miraculous, and is the main feature I've been advocating for the Xbox platform since time immemorial. Microsoft already supports both Xbox gaming and Windows gaming. Hell, the XBONE and the Xbox SeX both run on a gimped, locked-down, closer-to-the-hardware version of Windows already. The introduction of Play Anywhere during the XBONE's lifespan just further cemented the idea that Microsoft doesn't consider to their two gaming platforms to be two platforms at all. The ability to bring vast, extant PC game libraries as-is to the Xbox platform is not just customer friendly, but also stands as a monolithic counter-argument to those closed-minded console gamers (a.k.a., Peasants) who still believe that PC gaming requires a $2000 box and $200/month hardware updates to keep it current (yes, I saw a forum-dweller post that exact argument, unironically, just a day or two ago).

So what are the odds of either of these rumors proving true? Sony has been milking the Remaster trend so hard, that it's difficult to believe they'd be willing to allow their fanbase to pop their old discs into a new system and enjoy them without any caveats. Then there's the elephant in the room of disc rot and general fragility rendering the number of gamers out there with functional games from the PlayStation 1 and PlayStation 2 eras into a mighty small niche.

Microsoft, on the other hand, seems very contrite about how badly it screwed up the XBONE's launch and how anti-end-user their proposed DRM policies were. Everything they've been doing with the XBONE since then – with Backward Compatibility, Play Anywhere, Gamepass, and the like – seems like a very earnest attempt at creating a pro-end-user platform. Adding a Windows Mode to the Xbox SeX and allowing games from both halves of their unified platform makes sense and seems like something Microsoft would try to do… provided it's technically feasible.

Whether they're true or not, these rumors offer compelling reasons to consider buying both upcoming 9th Gen consoles… compelling reasons that were completely absent from their 8th Gen predecessors. Nobody here at MeltedJoystick is champing at the bit to buy these things just yet, but we're no longer dismissing both platforms out of hand. From where I sit, that's moving the needle a whole lot!
Share: