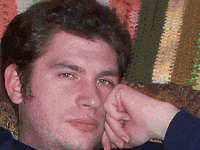 By Nelson Schneider - 09/05/20 at 05:07 PM CT
Welcome back to another installment of the MeltedJoystick Review Round-Up. Here's what our staff has reviewed since last time:

Nelson's Reviews:
I had a fairly mediocre Summer of COVID with regard to gaming. The Crew only managed to get through one new coop game, while the majority of titles I completed and reviewed solo were mediocre to the extreme, with only "Ittle Dew 2" putting a smile on my face. Then I made the Chris-like mistake of starting a massive Sandbox game on August 1st (since, what else was I supposed to do for my birthday thanks to COVID?), which I didn't finish until last night (September 4th), too late for submission this quarter.

"King's Quest: The Complete Collection" – 3/5
"Star Trek: Bridge Crew" – 3.5/5
"Xuan- Yuan Sword: The Gate of Firmament" – 3/5
"Luigi's Mansion 3" – 4/5
"Ittle Dew 2" – 4.5/5

Chris' Reviews:
THE Disgruntled Dwarf has been even lazier than his usual self during the Summer of COVID. I don't even know what he's been playing, since we no longer see each other in person, so I can't walk into his room while he's gaming, look over his shoulder, and declare that whatever he's got up on his PS4 looks like crap. Needless to say, he didn't review any of it!

*sad trombone*

Nick's Reviews:

Lightning has been wasting all of his free time during the Summer of COVID with his two needy girlfriends, Amy and Destiny.

*rusty trombone*

Featured User Review:
Dbarry_22 returns to the Winner's Circle with a well-conceived review of an old, and not-particularly-hyped first-party Game Boy Advance title, "Mario vs. Donkey Kong." When it comes to the hive mind of Nintendo fanboys, most of them just ritualistically masturbate over the same handful of titles, so it's great to see a write-up for one of Nintendo's more obscure efforts.
Share: