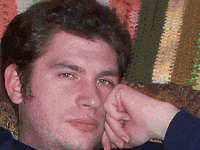 By Nelson Schneider - 05/31/20 at 04:45 PM CT
Welcome back to another installment of the MeltedJoystick Review Round-Up. Here's what our staff has reviewed since last time:

Nelson's Reviews:
The MJ Crew co-oped our way through significantly more titles than usual this Spring, but only I took the time to write reviews. Oh well! Aside from those shared experiences, I also finished my Backlog Ablutions for the year, played a few Indie games I'd been sitting on for a while, and grabbed the new hotness that is "Metro Exodus" and played it right away.

"Strange Brigade" – 4/5
"Metro Exodus" – 3.5/5
"Evoland: Legendary Edition" – 4.5/5
"Evoland 2" – 4.5/5
"Burokku Girls" – 2/5
"Finding Paradise" – 4.5/5
"To the Moon" – 4/5
"Marvel Ultimate Alliance 3" – 2.5/5
"Valley" – 4/5
"Satellite Reign" – 3/5

Chris' Reviews:
THE Disgruntled Dwarf completely spaced-off the fact that he needed to write reviews for co-op games.At least he got started on his Backlog Ablutions, clearing one third of it... and playing a 'South Park' game too. I know he also played other things, but he did not document them very well. Oh well!

"Metro 2033" – 3.5/5
"South Park: The Fractured But Whole" – 4/5

Nick's Reviews:
Lightning has been wasting all of his gaming time on coop games (which he never reviews for some reason) and grinding in "Destiny 2."

*saddest trombone*

Featured User Review:
Megadrive is back in the Winner's Circle again this quarter with a condemnation of a crappy DS game, "Electroplankton." With soooooo many games in the MJ database, it's easy to ignore those that don't really deserve to be played at all. Megadrive did a real service to the site by generating a datapoint for one such title. Thanks, and congrats!
Share: