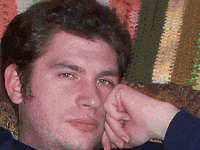 By Nelson Schneider - 06/21/20 at 04:52 PM CT
Hot on the heels of Sony's PlayStation 5-centric 'Direct' video, "PC Gamer Magazine" has produced a new entry in the annual PC Gaming Show, only this time it is, like the PlayStation Direct and… everything else in 2020… outside the context of the E3 Electronic Entertainment Expo, which was canceled due to the COVID-19 pandemic. Look below for a list of my hot-takes on the show's announcements and reveals, followed by a more in-depth summary.

Good: "Torchlight 3," "Fae Tactics," "Inkulinati," "Troy: A Total War Saga," "The Forgotten City," "Weird West," "Dungeons of Naheulbeuk: The Amulet of Chaos"
Bad: Effing Survival games, effing Roguelikes, ports of bad games like "Persona 4 Golden," the trend of so-called 'retro-shooters,' "Potionomics," remasters of bad games like "Shadowman," "Mortal Shell," "Surgeon Simulator 2" (why?!)
Ugly: Political BS statements, atrocious pacing and long-winded 'comedy' intros, "Dwarfheim" coop RTS for only 3 players, "Humankind's" so-called 'open development' process, "Blankos Block Party" toys-to-life

The PC Gaming Show has traditionally been rather long compared to other platform-centric shows, but this year's 'Direct' format weighs in at a hefty 2.5 hours. That's longer than most movies! Unfortunately, a good amount of the PC Gaming Show's bloated runtime was wasted on intros by the two hosts, Shawn and Frankie, as well as a few attempts at 'comical' bits that didn't really pan-out. It seems that Sony was onto something when they decided to let the games speak for themselves the week prior!

It took quite a while, but the PC Gaming show actually had a lot of first-looks at titles I'm really looking forward to. "Torchlight 3" is probably the biggest winner of the show, since the MJ Crew is always on the lookout for coop games, 'Torchlight 2' was ruined for us by the mouse-driven controls, while "Torchlight 3" looks to be a grand and expansive sequel that breaks new ground for the series… and includes Xinput support out of the box! There are also a large number of Indie games coming either exclusively to PC or first to PC that look intriguing, including the likes of the "Final Fantasy Tactics"-inspired "Fae Tactics," the amusing-looking medieval manuscript brought to life "Inkulinati," and the tongue-in-cheek TRPG "Dungeons of Haheulbeuk: The Amulet of Chaos." There are also a couple of historically-intriguing games based on Ancient Greece and Rome – "The Forgotten City" and "Troy: A Total War Saga" – which look enlightening in all the right ways. Finally, "Weird West" looks… weird… and western. It also made me look up what the eff an 'Immersive Sim' is… it just sounds like an RPG to me, but I'm game to experience it first-hand.

Unfortunately, a number of intriguing games that were shows seem to be hampered by misbegotten ideas. "Dwarfheim" is the type of coop RTS that erstwhile MJ photo/videographer, Matt, is obsessed with making us enjoy, yet he has perpetually failed because a) RTSes suck and b) the ones that don't suck don't have coop for 4 players… and neither does "Dwarfheim," with its arbitrary restriction to 3-player coop. Then there's an new RTS called "Humankind," which will be crowdsourced via a technique the developer is calling "open development," which just sounds to me like user-generated content by another name (and user-generated content is nearly always disappointing). Then there's the "Blankos Block Party," which appears to be another 'LittleBigPlanet'-inspired user-generated content mill, but this time seems to ambivalently involve the toys-to-life concept. It wasn't clear if these ugly Blanko vinyl figures are real things that players will have to collect in real life, but that's the assumption I'm making.

The bad news is that, despite the number of good-looking games coming to PC in the next year or two, PC gamers themselves have had historically AWFUL taste in games, so developers continue to cater to this. Thus we saw an unholy amount of Survival games, Rogulik/tes, and a new awful subgenre of FPS called the 'retro-shooter,' which aims to bring back everything that made FPSes before 'Half-Life' such dreadful experiences. And, of course, this is 2020, so there are ports and remasters coming to PC just like every other platform. Unfortunately, the big port that has people soiling their drawers is friggin' "Persona 4 Golden," part of one of the worst series of Turn-Based RPGs ever created… and the remaster that "PC Gamer Magazine" thinks we should get excited about is a terrible N64 game called "Shadowman" that nobody played, and thus can't illicit nostalgia.

But, hey! That's one of the reasons PC gaming is so great in the 21st Century. The platform has got nearly ALL the games, be they good, bad, or indifferent. I was also quite happy not to have to sit through a bunch of guff about new hardware hype and the false promises that have accompanied new consoles for two decades now.
Share: