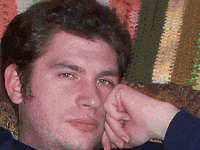 By Nelson Schneider - 06/14/20 at 04:02 PM CT
This past week, Sony disgorged an enormous amount of video content on their corporate Youtube account. While E3 may have been canceled due to the COVID-19 pandemic, Sony had already decided to pull out of the big June gaming event prior to the cancelation, which, in hindsight, appears to have been a great move, as they were able to continue producing their Nintendo-style (because Sony loves nothing more than copying Nintendo) 'Direct' set of video presentations, including the reveal of the upcoming PlayStation 5 console and a swath of games that will be available on the new platform.

Since I don't get to do an E3 Impressions article this year, I'm just going to remaster the format for the PlayStation Direct, changing "Want" to "Good," "Do Not Want" to "Bad," and "Not Sure if Want" to "Ugly."


Good: "Ratchet & Clank: Rift Apart," "Sackboy: A Big Adventure," "Kena: Bridge of Spirits," "Little Devil Inside," "Horizon: Forbidden West"

Bad: Re-re-masters, multi-plats, uninspired sequels, "Project Athia," "Stray," "Returnal," "Destruction Allstars" PvP trash, "Goodbye Volcano High," "Ghostwire Tokyo," "Jett: The Far Shore," "Godfall," "Solar Ash," "Deathloop"

Ugly: The PS5's overwrought case design, very little actual gameplay shown, "13 Sentinels" is the first Vanillaware game I actually don't want to play, Sumo (not MediaMolecule) will be in charge of the "Sackboy" game, "Astro's Playroom" is a 3D 'Mario' knock-off that came about 20 years too late, the quantity of drugs one would need to consume to 'get' "Bugsnax"

The PlayStation Direct clocks in at nearly 1.25 hours, and CEO Jim Ryan makes a brief statement early on about "having the games to their talking" for them. On one hand, this is a better angle to take than the long-winded and tonally confusing Sony Press Conferences of past E3's, but letting games speak for themselves also runs the risk of fanboys wildly misinterpreting what they're seeing and spreading misinformation everywhere.

There was actually shockingly little to be learned about the PS5 hardware itself, other than how it looks… and it looks like a Belkin Wireless-N router cosplaying as Seto Kaiba from "Yu-Gi-Oh!" I guess we were all supposed to remember the bland, dry PS5 Technical Presentation from back in March… We did learn that the controller is basically a Steam Controller with two joysticks and one trackpad instead of the other way around, and that there will be a camera peripheral (to spy on PS5 owners) and an always-listening microphone built into the controller (to spy on PS5 owners).

The PlayStation Direct's focus on games allowed Sony to show off a ton of content. Unfortunately quite a bit of it was old, featuring games that popped their heads above the surface at E3's past, then submerged again, never to be heard from until now. With the massive number of different games shown, though, Sony was essentially launching a birdshot cannon volley at the viewing audience, and managed to actually tag me with a whopping FIVE different titles. I'm incredibly interested in the new 'Ratchet & Clank' title, as it looks to directly follow up on "Ratchet & Clank: Into the Nexus," which was released on the PlayStation 3 in 2013 before the series' failed reboot on the PS4 and subsequent absence. Second, there's a new 'LittleBigPlanet' game coming! Except it's not a 'LittleBigPlanet' game, but does star that series' iconic lead character, Sackboy. Third-party sources tell me that "Sackboy: A Big Adventure" won't rely on user-generated content like 'LittleBigPlanet' did, which is perfectly fine by me, as it looks like the 2D Platforming will be evolving into 3D Platforming, complete with a floaty double-jump (an essential feature in 3D Platforming). Next, "Kena: Bridge of Spirits" looks like a grand evolution of the core ideas behind Nintendo's 'Pikmin' series that have largely languished in Miyamoto's hands. Then "Little Devil Inside" looks like an epic-scale adventure with gobs of style and a great sense of humor. Lastly, there's going to be a new 'Horizon' game that will hopefully build on the studio's past experience with "Horizon: Zero Dawn" to become greater than its predecessor.

I'm not going to spend words dwelling on all the crap that was on display, but I would like to point out a few things that I found worrying. First, Vanillaware is localizing their most recent game outside of Japan on the PS5. Unfortunately, "13 Sentinels" not only didn't make it into the PlayStation Direct proper, but, thanks to its overwhelming amount of anime tropes and Japanese high-school garbage, it's the first Vanillaware title I have absolutely no interest in playing (the lack of gameplay footage didn't help, either). Second, "Sackboy" may mark the triumphant return of… Sackboy… but the game is being developed by Sumo Digital, the same dog-and-pony show that completely borked "LittleBigPlanet 3" and effectively strangled the franchise into a coma that lasted an entire generation. Why isn't MediaMolecule working on this? Was "Dreams" actually successful enough to warrant monopolizing that studio for a decade? Third, I love to mock Sony for baldly ripping off Nintendo, often many years after the object of Sony's desire has phased out of relevance. They're at it again with "Astro's Playroom," a 3D 'Mario' knock-off that's about two decades too late and completely outside the contemporary PlayStation fanbase's area of interest. But then, so is "Sackboy," and considering that "Astro's Playroom" looks like an effective reskin of "Sackboy"… yeah… hopefully these games aren't going to mark the return of the crappy generic platformer.

Lastly, I felt like the entire show really failed to demonstrate why a new PlayStation console (whose price is still currently Top Secret) is necessary. Nothing on display really demonstrated how Sony's proprietary solid state drive (SSD) and its extra-magical Custom Flash Controller will benefit developers or gamers. This is especially true in light of the fact that Sony's SSD tech is proprietary and thus not available to other platforms (yet… Remember when Blu-Ray was proprietary?). In this modern gaming ecosystem of rampant multi-platforming, Sony is as delusional as their raving fanboys if they think third-party developers will take advantage of their Custom Flash Controller's capabilities when none of the other platforms said third-parties release on will have such tech. And with even Sony themselves announcing PC versions of numerous PlayStation 5 'console exclusives,' it means one of two things: Either Sony is going to start manufacturing and selling their fancy SSDs on the open market, or the games in question will work just fine with a regular-old SSD.

Ultimately, the PlayStation Direct ended up being much more interesting that I expected. I was unsurprised by the amount of remasters, multi-plats, Indie trash, and uninspired sequels on display, but I was pleased to see sequels in two beloved franchises I thought were dead and multiple new IPs that look like they have a lot of potential. I'm still not rushing out to buy a PS5 at launch, but as things stand right now, Sony's upcoming console already looks light-years better than its two predecessors.
Share: