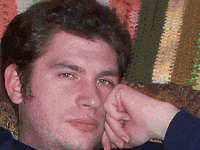 By Nelson Schneider - 03/22/20 at 05:38 PM CT
Android-powered microconsoles have been a thing for 7 years already, and they've universally panned out to be crap. From the Ouya to the Nvidia Shield line, and even the non-Android-powered AppleTV, none of these platforms have done anything to move gaming forward. The Ouya held promise as a way for Indie games to shine in the public eye, but ultimately Steam and the Nintendo Switch have been far more important in that regard. The Nvidia Shield line, which started with a handheld, evolved to a convertible tablet (which pre-empted the Switch's main novelty by a couple years), then ditched all of the handheld options for a set-top box that aims to rope users into a perpetual subscription to stream PC games from one screen to another. And the AppleTV is primarily a media consumption box, with gaming bolted-on after the fact, as a way to give Apple fanboys more places to interact with their perpetual Apple Arcade subscription.

Interestingly, out of all the failed-and-failing microconsoles, the ones that are the least laughable are, indeed, the ones that focus less on gaming and more on other forms of media. Sure, the Shield and AppleTV are awful if you plan to use them strictly for gaming, but if you're into streaming TV and movies, they – and other similar devices, like the Roku – are pretty nice and streamlined.

Way, way back in 2009, I bought a mini ITX Home Theater PC for use as a DVR. Windows Media Center was a popular, functional, and (most importantly) free way to record and playback live, over-the-air TV. I paid $300 for this HTPC DVR, and put it to use for a few years, before it started overheating and crashing regularly, which caused me to leave it turned off most of the time. About a month ago, I needed to record something off my antenna, but when I went to fire-up the DVR, it was dead: The power supply was shot and making lovely crackling noises. Unfortunately, I wasn't able to find a replacement power supply for such an old, non-standard computer, so I decided to replace it.

The replacement DVR I ultimately lit upon is the Channel Master Stream+, an AndroidTV-powered microconsole that generally sells for around $150, but is frequently on sale. Prior to the launch of Windows 10 in 2015, Windows Media Center was the de-facto way to record over-the-air TV, or even encrypted cable TV with the help of a piece of hardware called a CableCARD. Unfortunately, with Windows 10, Microsoft deprecated their single greatest contribution to the world of media consumption, forcing WMCDVR users to either stick with an obsolete version of Windows or move to some awful subscription plan. The reason I chose Channel Master for my replacement DVR is the fact that they are the absolute last bastion of free over-the-air DVR functionality, with every other DVR app and set-top box in the world serving as camouflage for a mandatory subscription service, either for guide data or for some sort of cloud storage.

I was unfamiliar with AndroidTV prior to purchasing the Channel Master Stream+. In a nutshell, it's just a version of the Android OS for phones and tablets that is intended for use on non-touch devices that are viewed from a significant distance. Thus it features a 'Lean Back' user interface (as in 'lean back in your chair instead of hunching forward over your device') with large icons that is specifically designed to be operated with a TV-style remote control (which is included in the box with the Stream+).

Where Channel Master differs from other companies that offer AndroidTV-powered set-top boxes in the fact that, like the old Windows Media Center, they offer 100% free guide data for over-the-air programming, allowing users to schedule recordings up to two weeks in advance. As should be expected, it's also possible to schedule the Stream+ to record every episode of a given show with a single click. Unfortunately, the Channel Master guide isn't quite perfect, as there's no convenient way to jump to a specific day and time, relegating users to scrolling manually through hours and hours of guide data if they show they want to record doesn't air for several days.

The Channel Master Stream+ also features a variety of useful hardware, including a micro-SD slot to expand the internal storage, a USB 3.0 slot to plug-in an external hard drive for media storage, and a built-in coaxial connection which allows a TV antenna to connect directly to the microconsole. The included remote control connects to the device via Bluetooth (which, conveniently allows users to connect Bluetooth mice, keyboards, and game controllers as well), and can be configured with some limited Universal Remote features, such as the ability to adjust the volume of a soundbar/receiver and to turn-on/off the attached television. All of these hardware features are very easy to setup and use, to the point of being nearly idiot-proof. The overall build quality is also excellent, with the end result being a quiet, power-sipping box that can be left in sleep mode when not in use.

But why is a DVR called the "Stream+"? Well, back in the day, Channel Master used to sell a similar dedicated DVR called the "DVR+." But those were the days when Netflix was known for sending millions of red envelopes through the postal service. The Stream+ is the direct successor to the DVR+ and, thanks to its AndroidTV underpinnings, offers users gobs of ways to interact with streaming media through the Google Play store. Nearly every streaming service known to humanity is available for use on the Stream+, from freebies like Popcorn TV and Plex to subscriptions like CBS and Access and Amazon Prime Video. However, the one big player missing from Channel Master's app lineup is actually the granddaddy of streaming: There's no official Netflix app.

I found this to be quite annoying, as there's no good reason for Channel Master not to have access to Netflix streaming. But as the streaming environment has evolved and fractured, Netflix is now more of a stand-alone content creator that streams its own exclusive shows than it is a catch-all place for people to stream all of their favorites. Thus, Netflix has become extremely draconian in which AndroidTV devices it will certify to run the Netflix app off the Play store. This seems completely idiotic in a world where every single x86/x64 device capable of running Windows 10 and every single ARM smartphone running stock Android has access to a Netflix app, but Channel Master insists it has been wrangling on Netflix to certify them for years now, but Netflix keeps dragging their feet.

Fortunately, AndroidTV is still Android and not a 100% closed system like the AppleTV's iOS. Thus sideloading and hacking are options. Netflix even offers a side-loadable version of their app as a direct download from their website instead of the Play store… however, it's a version designed for touch or mouse control, and thus doesn't work correctly with the Stream+'s AndroidTV remote. Instead of Netflix's official 'solution,' I actually found that the best way to force Netflix and Channel Master together on the same microconsole was to use Kodi, the non-profit multi-platform media player that started life as a hack called Xbox Media Center (XBMC) for the Xbox OG.

Kodi is a fully modular media player, with an overwhelming number of add-ons, plug-ins, and customization options. And while it isn't officially available in Kodi's repository, a friendly Italian hacker has created an unofficial Netflix plugin for Kodi that includes nearly all the functionality of the real thing.

In sum, the Channel Master Stream+ is a truly fantastic AndroidTV microconsole that absolutely owns its niche as a cord-cutting, over-the-air-recording, all-in-one-streaming, and media-playback device. But how is it for gaming? It's about how you'd expect. As mentioned earlier, you can connect any Bluetooth controller to it with little hassle, which will allow you to play the same sub-par selection of terrible mobile games and Indie ports you can play anywhere else. There's no compelling reason to build a library of Indie games on Android over another platform, and there's no compelling reason to get involved in playing Android-exclusive trash, since mobile gaming is utterly irredeemable.
Share: