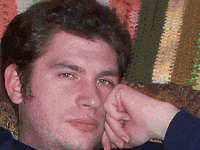 By Nelson Schneider - 09/01/19 at 09:51 PM CT
Welcome back to another installment of the MeltedJoystick Review Round-Up. Here's what our staff has reviewed since last time:

Nelson's Reviews:
The Summer quarter saw me playing mostly crap. While I did manage to knock the last game off my list of New Year Backlog Ablutions and had a decent time dusting off (and repairing) the old Dreamcast to replay "Armada" with the guys on Local Coop Night, the rest of the Summer wasn't nearly as pleasant, with two major Indie FAILS and, most recently, a dismal Switch slog that saw another franchise added to my permanent Ignore List.

"Song of the Deep" – 4.5/5
"RiME" – 2.5/5
"Armada" – 4/5
"Jotun" – 2/5
"Far Cry 5" – 4/5
"Xenoblade Chronicles 2" – 2.5/5

Chris' Reviews:
THE Disgruntled Dwarf is still chipping away at his backlog of games, all in full view of the general public, but was quite disorganized when it came to actually getting reviews done. As such, despite the fact that I KNOW he played through at least two more games this Summer, we've only got his (late) "Destiny 2" review from Spring, our most recent Local Coop Night game, and a movie about robots.

"Destiny 2" – 4/5
"Detroit: Become Human" – 4/5
"Armada" – 3.5/5


Nick's Reviews:
Lightning was more productive this Summer than EVER BEFORE! He played through the rest of his New Year Backlog Ablutions (so the concept is clearly working as intended) and even managed to find another 2D platformer with physics as janky as the original "Super Mario Bros." to pull his attention away from the old and onto the new.

"Sumoman" – 3/5
"LIMBO" – 4/5
"Cthulhu Saves the World" – 4.5/5

Featured User Review:
Dbarry_22 scores a back-to-back win with his review of "Blaster Master Zero 2." It's always interesting to read middling or low-scoring reviews for sequels coming from long-time series fans, as it usually means the developer took a major misstep. Thanks for the enlightening review, though I never would have bought that game regardless, due to it being a digital exclusive on a closed platform.
Share: