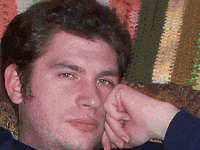 By Nelson Schneider - 06/09/19 at 01:53 PM CT
Welcome back to another installment of the MeltedJoystick Review Round-Up. Here's what our staff has reviewed since last time:

Nelson's Reviews:
The MJ Crew had a pretty good coop quarter for the first time in a while. We managed to get through 2 local coop games during our Friday gatherings, and I – personally – sank many pleasurable hours into "Destiny 2," which we all finished, yet only I reviewed. I also made good progress on my New Year's Backlog Ablution vow to clear "Shadowrun Returns" out of my backlog, and even went so far as to clear out all of the 'Shadowrun' games based on that engine in one fell swoop.

"Shadowrun: Hong Kong" – 4/5
"Destiny 2: Forsaken" – 4/5
"Shadowrun: Dragonfall" – 4/5
"Shadowrun Returns" – 3/5
"Kirby: Star Allies" – 3.5/5
"Dark Quest 2" – 3.5/5

Chris' Reviews:
Holy crap! Famewhoring as THE Disgruntled Dwarf on Twitch is working so well for Chris that he beat me for total review count for the first time… ever, I think! He could have pulled ahead even further if he'd gotten his "Destiny 2" review done on time, but, alas, he's dragging his feet on that one for some reason. See what happens when you don't pound 500-hour Sandboxes back-to-back-to-back?!

"Horizon: Zero Dawn" – 4.5/5
"Oxenfree" – 4/5
"Murdered: Soul Suspect" – 3/5
"Kirby: Star Allies" – 3/5
"Celeste" – 4.5/5
"Dark Quest 2" – 3/5
"Just Cause 3" – 3.5/5

Nick's Reviews Madness:

Nick's Twitch candle is sputtering and the variety of free games that Lightning has received for free from Twitch Prime encouraged some incredibly bad behavior. Instead of finishing some game(s) – any game(s) – and writing a review or two, Nick decided to use the free trial period of "Final Fantasy 14 Online: A Realm Reborn" to murder many hours of his life, all with no intention of ever subscribing to or "finishing" the game (as if MMOs can be "finished"). Even more confusingly, he was willing to waste all these MMO hours by himself, as the rest of the Crew understands that playing the free trial period of a subscription-based MMO is absolutely pointless and have no intentions of ever playing "FF14" unless it goes Free2Play at some point. Yet Nick put time into that game while simultaneously refusing to do the solo daily activities required to become powerful and well-geared in the Buy2Play MMO – "Destiny 2" – that we WERE all playing during the Spring quarter. I don't even.

*sad trombone*

Featured User Review:
Dbarry_22 returns to the Featured User Review spot again this quarter, with a solid write-up of the previous 'Red Dead' game, "Red Dead Redemption." While it's not quite as exciting from an SEO standpoint as a review of the still-newish hotness that is "Red Dead Redemption 2," older games still need reviews, and with none of the big, corporate outlets talking about them, it's up to user-generated reviews to take up that slack. Congrats!
Share: