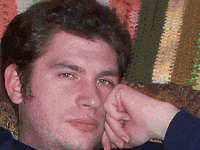 By Nelson Schneider - 08/18/19 at 04:07 PM CT
For a good long while, there, it looked like 2D games were going to disappear from the world. For roughly a decade between 1996 and 2006, 3D games were all there was, ranging in quality from "crude" to "fairly impressive, actually." However, with the advent of the 7th Generation, just when the push for ever-more-realistic brown-and-gray 3D environments seemed irresistible, the Indie games movement burst onto the scene with the not-particularly-revelatory declaration that older styles of gameplay and game presentation were still viable and still had an audience.

Since that time, 2D games have come roaring back onto the scene. Unfortunately, in far too many cases, the 2D visuals are mere nostalgia bait, featuring chunky, lo-fi pixel art intended to stoke feelings of warm, fuzzy childhood memories in the withered black hearts of Generation X. While pixel art can be beautiful and eye-catching in its own right, there is no reason for modern developers to limit their 2D assets to such primitive stylings. Thus, in this article, I will call out 10 examples of strikingly-beautiful 2D games released in the modern era (7th and 8th Generations) that DON'T employ pixel art to stoke the nostalgia fires.

10. Shadowgate: 25th Anniversary Remaster
When "Shadowgate" was released in its original form, it was a grayscale eyesore on MacOS… with no audio. It later received a thoroughly enhanced port to the Nintendo Entertainment System, which added chunky pixels of color and a very memorable chiptunes soundtrack. In the 25th Anniversary Remaster the game received in 2014, the chunky pixels were completely replaced by beautiful, hand-drawn scenes. Not only that, but the remastered scenery is full screen with a minimalized and transparent user interface, making the remaster look significantly different from the original, in which the UI dominated the screen and squeezed the core game visual into a single quadrant of the viewable space.

9. The Yawhg
This 2014 Party/Adventure game features 100% static hand-drawn visuals. Despite its lack of animation, every aspect of the game, from the scenes to the characters to the menus positively oozes style. "The Yawhg" also makes very deliberate use of color, demonstrating that the artist really knew what they were doing.

8. Dust: An Elysian Tail
Like the much older and chunky-pixel-laden "Cave Story," "Dust" is a one-man passion project that employs large, well-animated sprites and bold use of color. With its unique "furry" character designs, it's easy to recognize this 2012 title at a glance.

7. Freedom Fall
Originally released on the Apple Store for iOS in 2013, "Freedom Fall" was ported to PC a year later. While featuring large, colorful, stylish 2D assets is the bare minimum required to make this list, "Freedom Fall" actually leverages its visuals into every one of the three core aspects of a game that we rate here at MeltedJoystick. Through the use of graffiti painted on the walls of the game world, we not only experience the game's story and narrative backdrop, but also receive gameplay hints, all without breaking immersion.

6. Child of Light
When Ubisoft isn't trying to be a Big, Evil Corporation (which is usually), it can sometimes manage to surprise even the most cynical Ubi-hater like myself. In 2014, after two 2D revival titles in their ancient 'Rayman' series, Ubisoft decided to try its hand at aping retro-styled Indie RPGs using the 2D engine they had lying around collecting dust. The result was this delightful little game, whose pastel and watercolor visuals exude a constant stream of fanciful whimsy.

5. DuckTales Remastered
Having just been delisted from Steam, PlayStation Network, the Nintendo Network, and Xbox Live a mere 6 years after its release, "DuckTales Remastered" distilled the venom of nostalgia into its purest concentrated form and injected it straight into my heart… all without using chunky pixels. Instead of trying to ape the visual style of the original "DuckTales" videogame by Capcom, which released in 1989, the team at WayForward – whose previous work on the rebooted "A Boy and His Blob" and the entire 'Shantae' series reveals the excellent pedigree of their 2D skills – tried to make the remastered game look (and sound) like the "DuckTales" TV show that aired between 1987 and 1990. In an age when Disney, the company that owns the duck-related IP involved in the "DuckTales" games and show, has all but abandoned traditional animation in favor of toon CG for the likes of "Tangled" and "Frozen" or realistic CG for the likes of "The Lion King" remake, the glorious Disney-styled 2D visuals in "DuckTales Remastered" are almost like a glimpse into a parallel reality.

4. Apotheon
While this 2015 Metroidvania is largely a two-tone affair devoid of color, it is that way for a good reason. The game is set in Ancient Greece and employs the visual styling of one of the most common Ancient Greek artifacts that has survived to the modern day: Pottery. With a mix of Black Figure and Red Figure styles, "Apotheon" does an incredible job of capturing this literally archaic art, then bringing it to life in breathtaking fashion.

3. Muramasa: The Demon Blade
It's about time we got to a Vanillaware game, eh? Founded by George Kamitani in 2002, Vanillaware is as archetypal as an Indie game development company can get, despite being Japanese and starting before the Indie games movement really blew up worldwide. "Muramasa" is actually Vanillaware's third game. Unfortunately "GrimGrimoire" and "Odin Sphere" aren't eligible for this list because they were both released on the PlayStation 2 in the 6th Generation, making them not-modern. Like all of Vanillaware's work, "Muramasa" features gorgeous hand-drawn art assets with an amazing level of detail. With multiple layers of 2D assets stacked on top of each other, every Vanillaware game ends up looking like an oil painting that you could just jump into. Unfortunately for "Muramasa," Vanillaware decided to release it on the Wii – an SD console living in the HD era – and the PlayStation Vita – a handheld with a tiny screen – so its true glory is only apparent to those running an emulator.

2. Odin Sphere: Leifthrasir
GOTCHA! "Odin Sphere" may have been a PS2 game and disqualified from appearing on this list, but it, like "Shadowgate" and "DuckTales," received the remaster treatment on the PlayStation 4. Like all Vanillaware games, "Leifthrasir" has a meticulous level of detail and a large number of 2D layers stacked together to form a gorgeous whole. The most unique thing about this game, though, is the fact that the environments are, by and large, circular 2D loops.

1. Dragon's Crown (Pro)
Oh, it's Vanillaware. Again. The company's main co-founder and art director, George Kamitani did some time at both Capcom and Atlus before forging his own trail into the Japanese Indie scene, hiring on a number of other ex-Atlus employees to start the company. The earliest game one can find that has Vanillaware's fingerprints all over it is Atlus' "Princess Crown," a Beat 'em Up with RPG elements released in 1997 for the Sega Saturn. Unfortunately, "Princess Crown" never got localized outside the Land of the Rising Sun, but we can kind of imagine what it was like by playing "Dragon's Crown," which was released in 2013, or its remaster from 2018. Also a Beat 'em Up with RPG elements, "Dragon's Crown" has the same striking, detail-packed, eye-catching visuals as the company's other efforts. So what allows this game to come out on top of its siblings? Boobs. Specifically, the large, painstakingly animated Sorceress boobs that stand out front-and-center and are very difficult to ignore. While every Vanillaware game features a number of intentionally-sexy character designs, "Dragon's Crown" turns the dial up to 11 with its top-heavy Sorceress and bottom-heavy Amazon as playable characters. And regardless of your sexual orientation or whether you're into either body-type, these characters DEMAND attention. It's simply impossible to look away.
Share: