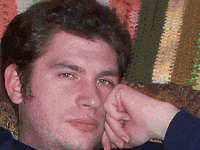 By Nelson Schneider - 07/21/19 at 04:16 PM CT
On July 12th, a very interesting thing appeared on Steam. RetroArch, the official frontend for the Libretro emulation API, is coming to PC gaming's oldest and biggest digital distribution platform on July 30th. For FREE.

RetroArch, which is one of my favorite things to appear in the last decade, has been available on the Google Play Store for Android for years already, but the main PC version has languished in the traditional standalone model of PC software distribution, which becomes increasingly obsolete and outmoded with each passing year. RetroArch's developers, the Libretro Team, like every other two-bit panhandler, started a Patreon account in order to beg for recurring donations from affluent fans, but as a platform designed around emulation, still remained an outsider in the larger games industry.

As rotund gaming pundit, Jim Sterling, eruditely discussed back in 2016, official games media outlets don't like to talk about emulation, despite the fact that almost everyone who plays videogames has participated in emulation at one point or another. This reticence to cover gaming's dedicated historians and archivists largely emerged from the conflation of emulation with piracy, combined with the fact that traditional games journalism has largely been an extension of the game industry's advertising arm. Naturally, this has been seen as a conflict of interest, as the games industry continues to hate-on piracy, despite the fact that piracy has been scientifically proven to be a net positive for them. As an advertising apparatus, I'd say piracy is actually more useful than traditional games journalism.

With RetroArch officially hitting PC gaming's core storefront, though, the Libretro Team is thumbing its nose at the "accepted" perception of emulation, and forcing people who "don't like" emulation to confront the true reality of it. This type of forced change of perspective has worked well enough in the past for, oh, I dunno, groups like Black Americans, women, and Gender Dysphorics, so it has a good chance of working here too, though it will likely have the side effect (like those other campaigns) of cementing the opposing position into a compact, rabidly fanatical block.

While RetroArch on Steam is currently only promoting its ability to play open-source games, I feel like the potential to finally crack the nut of "emulation vs. piracy" is close at hand. With a feature rich and comprehensive emulation platform readily available and in front of millions of eyeballs, why wouldn't game publishers like Sega, Capcom, and Atari (delenda est), who already sell bundled ROM collections with their own (terrible) emulators, try to target that demographic? Can we look forward to a near future in which RetroArch has official ROM bundles available as reasonably-priced DLC?
Share: