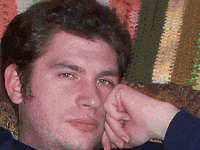 By Nelson Schneider - 03/10/19 at 03:34 PM CT
Welcome back to another installment of the MeltedJoystick Review Round-Up. Here's what our staff has reviewed since last time:

Nelson's Reviews:
Thanks to inclement weather, the MJ Crew's local coop nights were canceled on far too many occasions this Winter. Between the weather, the fact that we've been deep into some content-dense online coop games, and the fact that I played the longest 'Fallout' game and a 100-hour RPG meant that my Winter output was rather low. Oh well.

"Never Alone" – 3/5
"Octopath Traveler" – 3/5
"Guacamelee! 2" – 4/5
"The Incredible Adventures of Van Helsing" – 4/5
"Fallout 4" – 3/5

Chris' Reviews:
Oh, Christoper! While last quarter, his pursuit of online fame and fortune via his streaming channel encouraged him to get into a regular gaming schedule, this quarter, his intentions were corrupted by starting (and not finishing) several long, dense games at the same time. Look forward to many more Chris reviews next quarter as he wraps 'em all up!

"Guacamelee! 2" – 4/5
"The Incredible Adventures of Van Helsing" – 4/5
"Rise of the Tomb Raider" – 4/5

Nick's Reviews:

It seems that fame-whoring is working for Nick too, as his streaming channel encouraged him to actually play and complete a single-player game in between bouts of "Super Mario Bros." speed-running. He was also really impressed by our online coop title for the quarter, so he combined his review with a mini-FAQ for some of the more obscure and inscrutable endgame content.

*slow clap*

How long can he sustain this level of output!?

"The Incredible Adventures of Van Helsing" – 4/5
"Bridge Constructor Portal" – 4.5/5


Featured User Review:
Matt submitted another well-written review of a very important game, "Divinity: Original Sin." Not only did Matt lay out his thoughts on the game in lovingly-crafted detail, he also FOLLOWED MY TEMPLATE FOR REVIEWS EXACTLY, which is more than I can say even for the other official members of the MJ Crew. Congratulations and well done!
Share: