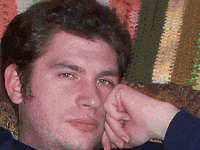 By Nelson Schneider - 05/05/19 at 04:31 PM CT
As regular readers know, the MeltedJoystick Crew gets together in person (nearly) every week to play some local coop games at the MJHQ. Unfortunately for us (and our review output), the rise of the Network Wars has put a damper on the number of game releases with local multi-player, and an even bigger damper on such games with a primarily cooperative modus operandi (which are the only ones we bother with).

Thus, we decided it would be a good idea to mine the past for some local coop games that we may have missed back in the day (or just played so long ago that we'd be up for a new run). I decided to blow the dust off my old Dreamcast and fire-up that platform's definitive cooperative game, "Armada." This activity got me thinking about the Dreamcast as a whole.

The Dreamcast was the last console developed by Sega, a hardware developer that had been playing second fiddle to Nintendo since the post-crash recovery in the mid-1980s. I never really cared much about Sega back in the day, by and large because I didn't really understand anything about technology or game consoles… or games. In hindsight, the Master System and Genesis had a couple of good games, but just didn't have the mindshare that Nintendo's products did, and it wasn't until the Sega Saturn released in the tumultuous 5th Generation – where Sony also joined the fray with the dominant PlayStation and Nintendo pooped its diaper with the Nintendo 64 – that I really gave Sega a fair shake. The Saturn, like its predecessors, had a handful of really good exclusive games ("Panzer Dragoon Saga," "Dragon Force," "Sonic R"), and in my youthful naivety, I expected console and game companies to follow a predictable pattern. Sadly, my inexperience hid Sega's pattern, which was right there in front of me.

So, when the Sega Dreamcast launched in 1999, I was ready and willing to follow Sega into the 6th Generation. Because it launched in September, by the time Christmas 1999 rolled around, my family was able to find a used Dreamcast for sale at the late Gamers retail chain, which I received as a gift that year, along with "House of the Dead 2," "Sonic Adventure," and "SoulCalibur."

As the first 6th Generation console, the Dreamcast was initially quite impressive, from a technical standpoint at least. It featured sharp visuals and gobs more polygon-processing prowess than the PlayStation 1, Nintendo 64, or Saturn; it adopted the 4 built-in controller jacks from the N64, promising a multitude of 4-player fun down the road; the Visual Memory Units (VMUs) – memory cards with the form-factor of a teeny-tiny handheld gaming device, complete with a d-pad and buttons – were novel, and promised players ways of interacting with their games when not actually playing the console; and the thing even included a dial-up modem (which could optionally be swapped for an Ethernet port), threatening us with the hyper-connected present-day of gaming a decade before it actually became reality.

Unfortunately for Dreamcast fans (and Sega fans in general), none of these high-tech innovations really panned-out. While the prevailing opinion amongst Dreamcast fanboys is that the Dreamcast died due to faulty DRM in the initial run that allowed Dreamcast owners to burn simple CD-R copies of game .ISOs and play them on the actual hardware, we all know that piracy doesn't do all that much harm. Instead, the dream of the Dreamcast actually ended up collapsing under its own weight.

How often did VMUs end up doing anything useful? Almost never (notably, near the end of the Dreamcast's life, Sega released a memory card without the gimmicks that held 4-times as much save date). How many 4-player games exist on the console, and how many of those offer coop? Few and one ("Armada" really is it, if you aren't into beating up your friends in local PvP.). How many online games did the Dreamcast have at its height? Ridiculously few. Even worse, the Dreamcast was missing simple things, like a second analog stick, that would make some entire genres of game unpleasant, if not downright impossible, on the platform.

With the Dreamcast, Sega did, actually, follow a pattern that my younger self would have appreciated… it's just that it was a pattern of failure. Coming off the Genesis with its numerous misbegotten add-ons and the abortively short life of the Saturn, the Dreamcast's discontinuation a meager two years after launch shouldn't have come as a surprise.

Today, the Dreamcast is still remembered fondly by the cloistered fan communities that still think about and play it. My 20/20 hindsight take on the console is decidedly less rosy, in large part due to a phenomenon that we're all too familiar with nowadays: Ports.

When looking back at any old, obsolete console or gaming platform, most people aren't really thinking about the hardware, so much as they're remembering their experiences with the games. I recently tried to come up with a Top 10 List of my favorite Dreamcast titles… and found that I couldn't. While it did have a handful of stellar titles, almost all of them got ported elsewhere after the Dreamcast's early demise. Specifically, the Gamecube served as the Dreamcast's heir apparent, receiving improved versions of most of the Dreamcast's best exclusives, including titles like "Sonic Adventure" and its sequel, "Skies of Arcadia," and "Phantasy Star Online." Other staples in the Dreamcast library, like "SoulCalibur," didn't receive ports, but instead received multi-platform sequels that were essentially the same game but better. Why would anyone want to play "SoulCalibur" on the Dreamcast when they could play "SoulCalibur 2" on the Gamecube (with Link as a guest fighter!), PlayStation 2, or Xbox? Recently, Sega has also ported a large amount of the Dreamcast's library to modern consoles' digital shops and to PC, rendering the original Dreamcast hardware ever less relevant. You want to play "Sonic Adventure" or "Grandia 2" today, you do it on PC like a normal person.

Yet, there are still a handful of Dreamcast games that don't deserve to be lost to the sands of time. Ideally, Sega would finagle the legal rights to publish these on modern platforms as well, but with at least one of these titles remaining unemulatable ("Armada," again), that might not be possible, short of a complete remaster treatment.

The short list of memorable Dreamcast exclusives that have remained that way includes:

"Armada": A 1-4-player cooperative SHMUP with a 'Diablo'-like emphasis on killing lots of enemies and upgrading your ship.

"Elemental Gimmick Gear": A blatant 'Zelda' clone with an odd post-apocalyptic setting somewhat reminiscent of "Crystalis" on the NES… but also packing one of the worst localizations and some of the most awful voice-acting of the era.

"Record of Lodoss War: Advent of Cardice": Licensed shovelware based on the "Record of Lodoss War" anime, manga, and novels that represents a Japanese take on the Hack 'n Slash gameplay popularized in the West by PC games like… "Diablo." Yet it was surprisingly great.

"Seventh Cross: Evolution": A somewhat janky Action/RPG revolving around the evolutionary process of taking your character from a simple organism to a super-powered alien freak that would make Shinji Ikari cry (more). This title sits uncomfortably between "EVO: The Search for Eden" on the SNES and "Spore" on PC. It's worse than the former, but more focused than the latter, while still ultimately somewhat ugly and bizarre.

And that's really all there is. The rest of my personal Dreamcast library (that hasn't been ported to other platforms) is memorable only for its sheer mediocrity. And the Dreamcast titles I never bothered to pick-up back in the day… well, there's a reason I never bothered. In the end, it seems clear to me that Sega killed the Dreamcast by drowning it in gimmicks, while ports killed the Dreamcast's memory, leaving the first 6th Generation console in the same state it always was: A niche platform remembered by only a few.
Share: