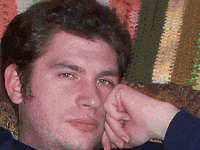 By Nelson Schneider - 01/21/18 at 02:37 PM CT
Recently, I discussed my platform agnostic wanderings as the console generations have passed. While the fervor and insanity of the various fanboys have made it difficult for me to feel at home in any hardware ecosystem, they're only half the problem. The other half is the corporations behind the hardware that actually seem to drive this insane zeal in their users. In the last two Generations, during which online ecosystems have become an increasingly large part of the console 'experience,' to the point of requiring subscription fees just to participate, the hardware makers have shown their hand. The mid-Gen revisions that are the PlayStation 4 Pro and Xbox One X only further solidify the situation: The console wars are over. It's time to start the network wars.

Hardware makers understand that platform lock-in is key. It's why exclusive games exist in the first place. An exclusive system seller gets people in the door for a platform, and while they're there, they may as well buy some other things, and setup a cozy little fort for themselves, from which to disseminate pro-platform propaganda on behalf of their corporate overlord of choice.

With the 7th Generation largely destroying the idea of platform exclusives and the 8th Generation wallowing hubristically in the practice of porting every extant title to every new platform, game console (and PC) libraries are looking ever more similar to each other. And if a buyer finds themself unimpressed with any given platform after the initial buy-in, it is theoretically easier than ever for them to haul all of their old hardware and game discs to the Pawn Shop or Gamestop and change horses. Theoretically.

But this is where things get insidious: The networks don't play by those rules. Whether you game on Xbox Live or PlayStation Network, or maybe even on the delayed for-pay Nintendo Network, there's always a subscription being pushed in your face. Even on PC, where subscriptions are typically shunned and mocked by the userbase, there are multiple subscription options available, ranging from Origin Access to Humble Monthly. While none of these have been made mandatory on PC yet, I'm always waiting for that other shoe to drop like it did on the consoles. If you want to use any online features that provide any significant value on PlayStation or Xbox, you need to pay up, and Nintendo is bumbling along with their own late take on the idea. These subscription plans offer 'free' games for the life of the subscription alongside multi-player features, providing the less affluent among the gaming community (typically the large kid/teen demographic, but also the increasing number of working poor who use videogames to escape their miserable paycheck-to-paycheck existence) with the opportunity to experience a broad swatch of their chosen platform's library for an annual fee that is roughly the same price as a single retail "AAA" game at launch (or in Nintendo's case, the promise of playing 8-bit and 16-bit ROM-hacks with netplay added). The overall worthlessness of physical media for third-party games, which require tons of patches and updates from – you guessed it – the network has encouraged a significant percentage of console users who do purchase their games to do so digitally. Ultimately, though, these practices are just tightening the noose.

If you have a huge accumulated library of 'free' PlayStation Plus games or free Games with Gold Xbox titles, changing loyalty becomes significantly harder, especially in the case of the Xbox ecosystem, which has been pushing Backward Compatibility in place of the platform's lacking exclusives. Anyone who doesn't want to lose their accumulated subscription bonuses plus their digital libraries is essentially forced to stick with the first platform they chose, unless they're willing to eat a bunch of losses and repurchase their libraries elsewhere without benefit of second-hand sales to offset some of the cost.

This problem naturally begs the question: Why do videogames even have distinct platforms anymore? Why not follow the paradigm set by movies and have one format with player devices manufactured by a number of parties using the same standard? Win32, the classic Microsoft Windows API, which has been around since Windows NT released in 1993, has maintained very solid compatibility on the PC side, breaking the cycle of incompatibilities that plagued early computing. Plus Microsoft has already shown themselves to be on-board with the idea of one device that plays all games. Why not use that?

Because money. Even following the analogy of the movie industry, as streaming (a network-based technology) has risen to supplant optical media standards as the preferred method of viewing, the idea of paying for one thing that handles all movies is being pushed aside. When streaming was new, we could get by with Netflix alone, but as movie studios and other media conglomerates gazed with green-eyed envy at how much money Netflix was making on their 'hard work,' many of them decided to go their own way. Now a dedicated movie fanatic who wishes to have streaming access to everything will have to pay for Netflix, Amazon Prime Video, Hulu, and a variety of stand-alone cable/network streaming apps, just to get the same experience they used to have with a single optical media reader.

Instead of driving toward a single, simple, unified ecosystem that is customer friendly and provides great value for the price, typical, predictable corporate greed seeks to nickel-and-dime customers, badger them for a subscription at every opportunity, and hope that they're so harried that they don't catch on to the fact that they are being herded into a maze complex consisting of walled gardens within walled gardens.

Out of the plethora of videogame subscriptions available, the only one I feel is even possibly worth the monthly investment is Humble Monthly. It is the most expensive option, true, but it's also the only option that provides ownership of the 'free' products it grants. It's entirely feasible to subscribe to Humble Monthly for a month, then cancel until another month rolls around where the offerings look particularly enticing. It also isn't tied to any essential network functionality that makes gaming unbearable or impossible without it. Sure, Humble Monthly often contains a variety of sub-par Indie games, but to hear PlayStation fanboys moan and cry, it seems that PlayStation Plus gives away rents plenty of the same.

While it is unlikely to happen due to the industry's continuing love affair with customer lock-in and nickel-and-diming practices, I'd like to see other platforms adopt similar optional subscriptions like Humble Monthly, replacing their paywalled multi-player features and subscription-bound rentals with true value. Even more, I'd like to see – if incompatible platforms must continue to coexist side-by-side – more programs like GOG Connect and Microsoft Crossplay, where buying a software title digitally is actually buying the title, not access to it on a specific platform. There are a few tentative first steps being taken upon the right path, but the overwhelming number of footprints lead to despair.
Share: