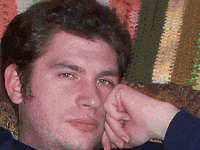 By Nelson Schneider - 07/08/18 at 03:14 PM CT
Ever since they started producing Surface tablets, bundling Kinect peripherals with their Xbox consoles, and partnering with third-parties to create their Hololens Mixed Reality headsets, Microsoft, the non-gaming software developer that owns PC gaming thanks to Windows but doesn't seem to know what to do with it, has been on, or at least near, the bleeding edge of hardware design. And it looks like the House that Gates Built is making waves yet again with a device they're calling the "Adaptive Controller."

Ostensibly designed to facilitate videogame playing for people with physical disabilities, the basic core of the Adaptive Controller looks like a large plank pretending to be an Xinput controller, with a large d-pad, two huge buttons, and a few other function buttons. This device isn't, however, limited to the buttons and pads built into it, but accepts a huge array of USB add-ons ranging from the familiar – like a USB Wii Nunchuck adapter – to facilitators truly designed to help the physically impaired – like a blowing tube.

The truly novel thing about the Adaptive Controller, though, is that it is, indeed, adaptive. An XBONE or PC will recognize it as a standard Xinput controller, thus mitigating a huge number of issues that tend to come into focus for gamers using non-standard input devices.

The fact that Microsoft is working on this thing isn't just good for the disabled, though, as anyone, no matter how able-bodied they are or are not, can benefit from the ability to use specialized input devices to play specific genres. While many sad, old PC Master Race neckbeards still insist on typing every single one of their games to death, there is actually a flourishing ecosystem of weird and wild novelty controllers out there, ranging from racing wheels (which no die-hard Driving game fan would be without), to my beloved Razer Hydra, to half-controllers that get the icky typewriter out of the way while still allowing full mouse controls, to mini-keypads like the Razer Orbweaver/Tartarus/Nostromo line that aim to tame-down and reshape the traditional typing interface to make it more ergonomic and useful for gaming.

But all of these novelty controllers are their own thing, and getting them to play nicely with any given game can take a bit of doing. From personal experience, it usually takes me anywhere from 30 minutes to 2 hours of fiddling to setup proper binds for either my Steam controller or Hydra when starting a new game for which I find the standard Xinput layout sub-optimal (or unsupported). With the Microsoft Adaptive Controller and a set of peripherals, that prep-time could be excised in favor of more game time, or allow the less tech-savvy to experience a set of inputs tailored to their specific game without having to go through the setup process themselves.

Any craftsman will tell you that having the right tool for the job is essential. And unless that job is Word Processing, a typewriter ain't it. Likewise, the default game controller layout that has evolved over the last 40 years can sometimes feel like using a hammer when you really need a screwdriver. The Adaptive Controller could become a Swiss Army Knife for game inputs, allowing everyone to experience games, and experience them in the best ways possible.
Share: