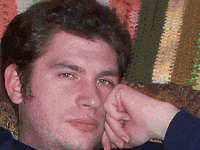 By Nelson Schneider - 04/08/18 at 02:36 PM CT
This week, videogamers and Middle-Earth fans alike were greeted with the fantastic news that the huge stink made by games journalists and the gaming public alike has resulted in Warner Bros. allowing "Middle-Earth: Shadow of War" dev, Monolith (not to be confused with the Japanese 'Xenoblade' dev, MonolithSoft) to dial-back the macrotransactions in the game before completely patching out the real money store in July of this year. While I enjoyed "Middle-Earth: Shadow of Mordor" well enough, and consider it to be something of a high water mark for licensed games based on non-game IP, I had no intention of ever touching the loot-box-riddled follow-up. With this complete reversal by Warner Bros., I'll be doing a complete reversal of my own, and will definitely partake of the continuing adventures of Talion… sometime after the July update.

However, we as gamers can't take this victory and put it in the bank. If we rest on our proverbial laurels, other game publishers will resurrect this horrible loot box idea – or one of the other horrible ideas promoted by the mobile gaming economy – and we'll have to kill it all over again. Honestly, these videogame publishers are almost turning into Nintendo villains, like Bowser or Ganon, in that they keep trying the same evil plan over and over again in the hopes that, at some point, their heroic foil will just be too sick and tired of dealing with them and they'll finally get away with it. It's not a healthy relationship, and I certainly can't imagine going go-karting with the CEO of Warner Bros., EA, Activision-Blizzard, or Ubisoft (I can imagine karting with Lord Gaben, however).

We need to stay vigilant, and we need to cry foul whenever we see corporate overreach and anti-consumer behavior. The government certainly isn't going to help us, so we need to rely on each other. This victory over Warner Bros. shows that we can actually win, even when hampered by scads of mainstream consumers who mindlessly buy everything they're told to buy.
Share: