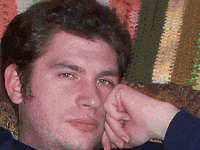 By Nelson Schneider - 09/16/17 at 05:34 PM CT
Over the last several years, I've found myself harping on the evils of DLC and microtransactions, completely dismayed at the success of these predatory, unscrupulous, and consumer hostile practices in the videogames industry that are significantly influenced by the nascent mobile apps industry. Unfortunately, instead of slowing down as consumers balk and push-back against these practices, they're only gaining Steam… yes, with a capital "S," as even Valve's PC gaming marketplace, once an exclusive club where only the most virtuous developers and publishers could peddle their wares, has been caught up in this 'new' economy where free games make profits off of microtransactions that merely buy the chance that a useful item might pop out of a randomized loot container. Third party websites even went so far as to construct an elaborate system of full-blown gambling, where competitors could bet real cash on the outcome of opening a Valve loot box (which was purchased from Valve for real cash in the first place). Eventually, the media caught wind of this, and forced Valve to take action against these bad actors in order to save face, but until that point, the company seemed perfectly complacent with this increasingly dark and sordid status quo.

YouTube gaming news outlet, The Know, recently posted a video that addresses the issue of these gambling-themed microtransactions that are becoming more and more omnipresent as the 8th Generation of gaming wears on.



Should microtransactions in games being played by kids really be allowed to take on such a randomized nature? Should we teach up-and-coming citizens of the world that it's perfectly reasonable to pay money for something and not actually receive the something that you paid for?

These random number generator powered games have been with us for decades. Thanks to "Diablo," and, more specifically, its insanely popular sequel, "Diablo 2: Lords of Destruction," performing a repetitive activity over and over in an attempt to receive a specific reward has already been engrained in a generation of adults. Sure, back in the halcyon days of the year 2000 gamers were only dumping their time and CPU cycles into getting the loot slot machine to produce what they wanted. But now the worm has turned, and players are increasingly expected to dump cash monies into loot boxes that have the same – or worse – odds of producing a win for the player. Is this really a behavior that should be encouraged or even taught as "fun?"

Obviously, this kind of predatory microtransaction won't go away on its own because it is PROFITABLE. Publishers rake in tons of money from people with no impulse control or addictive personalities pounding that "Buy Loot Box" button over and over until it either produces the item they want (0.0001% of the time) or they flat out run out of money. The publisher gets cash, the player gets… maybe a digital item that should be available in the course of normal gameplay, but was moved to a loot box because loot boxes are more profitable than selling a complete game with a balanced internal economy. Or something.

To me, this smacks ever so much of the casino mentality of "The House Always Wins." Casinos aren't out to provide entertainment, they're out to make money. And disguising rip-offs and cons as "fun" works quite well in divulging certain segments of the population of their actually-earned cash. The fact that gambling tends to be so sketchy and tends to prey on the demographic least able to afford it has led most civilized nations across the globe to regulate it, often quite heavily.

Guess what isn't regulated? That's right! Microtransactions and loot boxes! Yet ultimately, the difference between a slot machine and a loot box is merely one of semantics. The business that controls the source of the payout will always rig the odds so they will make a profit, while the customer paying for a chance at winning a prize will get to spend many times the prize's actual value in the process of attempting to gain it, whether they are ultimately successful or not.

Because of these lessons learned by the videogame industry from the gambling racket, videogaming seems to become more cynical and disgusting with each passing year. I, for one, would love to see the heavy hand of the government come down on these bad actors within videogaming and subject their loot crates and other predatory, luck-based "gameplay" mechanics subjected to the same regulatory oversight as a regular bricks-and-mortar casino (and, no, not an Indian casino where internal oversight is the only oversight). Slap an AO (Adults Only) rating on any game with gambling to discourage kids from taking up the habit without even realizing it. In the process, retailers – both physical and digital – will balk at the idea of stocking a given game. AO games are considered offensive, and the idea of someone taking my money and giving me a 0.0001% chance of getting something I want in return is far more offensive to me than the prospect of seeing some lady's boobs or seeing someone get their brains scattered across the floor. Sex and violence are the far lesser of the evils confronting our society.
Share: