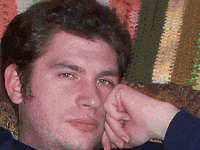 By Nelson Schneider - 02/11/18 at 03:43 PM CT
Lately I've been pounding the drum pretty hard against all the ports, remasters, and thinly-veiled remakes hitting modern consoles. With all this old stuff being sold as new stuff, it makes me question why anyone should bother with the new platforms at all, if the only thing we're getting out of them is the ability to re-purchase our extant games libraries.

However, throughout the 40+ years of videogame history, there have actually been a number of worthy remakes that did something more than try to fish for a few extra bucks in the fans' pockets. These incredible ravamps of older, often-beloved titles, went the extra mile to improve the rough edges and iron over the flaws that sullied their original versions, creating truly definitive experiences.

10. "Super Mario Advance" (Game Boy Advance)
"Super Mario Advance" didn't do a whole lot to mess with the gameplay mechanics of the original NES "Super Mario Bros. 2 USA," so it's fairly low on the list. However, it did mix up some of the level layouts with the addition of giant enemies, plus it added a nice coat of spit and polish to one of Mario's less-remembered outings.

9. "Super Street Fighter II Turbo" (Super NES)
Capcom has earned a reputation of dead-horse-beating and rereleasing the same game over and over, stretching all the way back to the company's beginnings. However, when they released this improved version of "Street Fighter II" on the SNES, nobody complained, as it was infinitely better than the barely-playable original version. With "Street Fighter II Turbo," Capcom drastically sped-up the sluggish gameplay, making everything more responsive, but in the "Super" variant that came after that, they even went so far as to add new characters and stages. The fact that both "Street Fighter II" and "Street Fighter II Turbo" were on the SAME DAMNED CONSOLE as "Super Street Fighter II Turbo" prevents it from being higher on the list. Capcom should have tried harder to get it right the first time.

8. "Final Fantasy IV: Complete Collection" (PlayStation Portable)
"Final Fantasy IV" stands out as the beginning of the franchise's glory. As the first game localized outside of Japan with a truly epic story and well-developed characters, "FF4" cemented itself in RPG history, and has seen its fair share of remakes and ports. However, the "Complete Collection" version for the PSP stands out as the truly definitive experience. The Game Boy Advance port, "Final Fantasy IV Advance," didn't really do much besides add a few small bonuses to the base game, while the DS remake went ahead and ruined everything, from visuals to balance. The "Complete Collection," on the other hand, keeps everything that was great about the original game, revamps the graphics, and bundles in the sequel, "Final Fantasy IV: The After Years" in a far more succinct form than the Japan-only mobile version or the episodic/piecemeal WiiWare version.

7. "Shadowgate 25th Anniversary" (PC)
The original "Shadowgate" that most gamers remember is, itself, a port. Originally released as a MacVenture title on PC (i.e., MacOS), this iconic adventure game wasn't really playable or pleasant until it hit the NES and received a decent UI and a fantastic chiptunes soundtrack. However, chiptunes and 8-bit visuals are the type of things that eventually feel dated, so when members of the original dev team got together 25 years later to create a remaster, it was definitely something that was due. Fortunately, this remastered version of the game is both faithful to the NES version, while also including decent amounts of new content and enough changes to make it feel fresh, despite the age of the source material.

6. "Final Fantasy I & II: Dawn of Souls" (Game Boy Advance)
Man, most 8-bit NES RPGs flat-out sucked. So much grinding. Such bad translations. The original "Final Fantasy" and "Final Fantasy II" both suffered from plenty of technical issues revolving around broken calculations for magic damage in the former and a poorly-implemented character growth system in the latter. Both of these games were fixed up and made playable in "Final Fantasy Origins" for the original PlayStation, however, the "Dawn of Souls" release on the Game Boy Advance brought along those essential fixes plus some new content that wasn't included the first time these venerable titles were made truly playable (not to mention that the PS1 version suffered from CD load times).

5. "Shadow Warrior (2013)" (Multi)
As the MJ Crew makes our way through "Shadow Warrior 2," the 'Shadow Warrior' franchise is surprisingly becoming one of my favorite traditional FPSes. Originally released in the late '90s with a garbage pseudo-3D engine similar to "Duke Nukem 3D," the original "Shadow Warrior" (a.k.a., "Shadow Warrior Classic") never even made a blip on my radar. Even when GOG.com gave away free copies of "Shadow Warrior Classic Redux," I couldn't even be bothered to add it to my backlog. However, in 2013, the original "Shadow Warrior" received a complete re-imagining that brings it up to the standards of a modern FPS, with fully 3D environments and competent shooting mechanics. While I don't expect it to be as good as "Shadow Warrior 2," I have no doubt that it will prove the definitive entry point for this series while its crummy original version (and its redux) fade from memory.

4. "DuckTales Remastered" (Multi)
Back in the NES era, licensed games usually sucked, but when they didn't, it was typically because Disney and Capcom were involved ("TaleSpin" still sucked despite this partnership, however). "DuckTales" was one of my favorite TV shows as an 80s/90s kid, and the "DuckTales" NES game managed to be a decent platformer, though its lack of continues/passwords still meant I was never able to finish it and eventually sold it. Flash forward to 2013, and developer Wayforward surprised us all with an out-of-nowhere complete revamp of the NES game, with a redone, fleshed-out script, hugely-improved visuals that made it look just like a hand-animated TV show, and multiple difficulty settings. The best remakes are ones that both add content and remove clunky, obsolete game design methodology. "DuckTales Remastered" nailed both.

3. "Pokemon FireRed/LeafGreen Version" (Game Boy Advance)
Ah, "Pokemon." Good old "Red/Blue" started a gaming dynasty for Game Freak and Nintendo that has lasted decades, yet was a fairly terrible game in and of itself. Grayscale visuals and completely broken and unbalanced gameplay really didn't do this simple introductory RPG any favors. How was it that Psychic-type Pokemon stood completely uncontested? Ghost-types were supposed to be Super Effective against them, yet a glitch mean they weren't (plus all Ghost-types in the original game were also Poison-types, and thus weak against Psychic). Bug-types were also supposed to be Super Effective against Psychics, but with a meager 3 Bug-type moves in the game, all with absolutely pathetic power ratings, meant that creepy-crawlies (who were ALSO typically Poison-type along with Bug-type) weren't going to save the day either. Game Freak fixed all of these balance issued in the sequel, "Gold/Silver," and the fixes remained when the original games were remade for the Game Boy Advance. The various ways in which different versions of "Pokemon" could interact with each other across the Game Boy Advance and DS ecosystems also made having an updated version of the original games side-by-side with the newer titles important for the sake of the franchise's signature phrase of "Catching 'Em All."

2. "Metroid: Zero Mission" (Game Boy Advance)
The original "Metroid" still stands as one of my least favorite Nintendo-developed games on the NES. The controls were horrible, the lack of an in-game map made this 'exploration' game tiresome (and the 'map' in the instruction manual was useless). It was a very 'Guide, Dang It!' game at the best of times, and completely unplayable at the worst. Fortunately, with the positive reception of "Super Metroid," which ironed out the controls and provided an in-game map, Nintendo decided to give the original game a second lease on life on the Game Boy Advance. Not only did "Metroid: Zero Mission" receive a mechanical overhaul making it actually pleasant to play, but it received a significant bump-up in the narrative department, making Samus' adventures on planet Zebes make sense for the first time.

1. "Donkey Kong" (Game Boy)
"Donkey Kong" is such a simple game. Three levels, clunky controls, a timer. Play until you die, then put more quarters into the machine so you can build your high score into the stratosphere. Oh, wait, the NES port of the original arcade game didn't have a coin slot, so it was just play until you die or until you get bored. Because of its incredibly short length, "Donkey Kong" on the NES was one of the first games I actually 'completed' – that is to say, I cleared the third level and watched the big ape land on his head atop a heap of girders. When Nintendo ported this game to the Game Boy, however they really outdid themselves. I never bought the GB version of "Donkey Kong" when it was new because I assumed it was just the NES game in portable form. It wasn't until decades later while fiddling with ROMs and emulators that I played beyond the third level (where the big ape lands on his head atop a heap of girders) and discovered that there was a huge expanded world of new levels and new mechanics lying in wait. Nintendo really should have advertised the GB version of "Donkey Kong" better, or given it a unique title, as the refinements in gameplay (including tight controls and a save system) and the huge quantity of new content quite literally make it a completely different game.
Share: