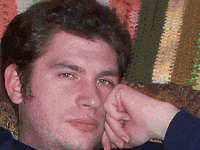 By Nelson Schneider - 01/14/18 at 03:11 PM CT
Nintendo finally published a new Direct marketing video on Youtube – this time a "Mini"-sized variant that still manages to clock-in at nearly 15 minutes – that the company's rabid fanbase has been clamoring for since the calendar clicked over to 2018. This Direct Mini discusses a significant amount of content that will be appearing on the Switch dockable in 2018… but I find that even in hybridizing their handhelds into dockables as they are endeavoring to do with the Switch, Nintendo is running into a problem they've faced since the Game Boy Advance hit the scene in 2001: An overwhelming preponderance of ports… and DLC… but today I'm going to talk about ports.

I loved the Game Boy Advance, make no mistake. The thing was basically a Second Coming for the SNES, and it integrated well with the Gamecube, providing an easy way to play handheld games on a TV with the Game Boy Player and novel screen-in-controller gameplay opportunities that would later prove… undesirable on the WiiU. That said, my Game Boy Advance library is rather small, because such an overwhelming number of the best GBA titles were already the best SNES (or even NES) titles:

"Super Mario Bros. 2 USA" (as "Super Mario Advance")
"Super Mario Bros. 3" (as "Super Mario Advance 4")
"Super Mario World" as (as "Super Mario Advance 2")
"The Legend of Zelda: A Link to the Past"
"Final Fantasy 1 & 2: Dawn of Souls"
"Final Fantasy 4"
"Final Fantasy 6"
"Pokemon Red/Blue Versions" (as "Pokemon FireRed/LeafGreen Versions")
"Metroid" (as "Metroid: Zero Mission")

The above list of examples is by no means comprehensive, but it does paint a picture of just how old the "B-but portability!" argument that the biggest proponents of the Switch's port-filled library love to tout actually is. The DS and 3DS didn't do much to change things.

While it was true in the GBA era that the ports actually brought things to the table besides portability – such as extra content that would be sold as DLC nowadays, or a general system overhaul to improve playability (primarily for the games which were originally 8-bit) – it doesn't change the fact that it encouraged developer laziness. Nintendo and Square Enix – the two companies that dominate my sample list – barely produced anything new specifically for the GBA, but were instead content to peddle these early remasters and maybe produce a handful of new spin-off flavored titles.

It is already apparent that Nintendo is prepared to support the Switch with original games, as we've already seen a new 'Mario' and a cross-gen release of a new 'Zelda,' plus we have a new 'Kirby,' 'Yoshi,' and 'Metroid' in the works for the not-so-distant future. But what of the games Nintendo has already ported over from the ill-fated WiiU? Will there be a new 'Mario Kart' and 'Smash Bros.' for Switch, or will we have to settle for ports?

The third-party situation is even worse, as these overgrown, too-big-to-fail industrial mega-corps have painted themselves into a corner with their irresponsible budgeting. They pretty much have to release on every platform possible in order to turn enough profit to keep shareholders happy and development teams off the chopping block. I'm very interested in Square Enix's upcoming "Octopath Traveler" that looks to be exclusive to Switch, but unless they spent less than $1 million funding the project, I would not be surprised in the slightest to see the game magically appear on Steam, PlayStation Network, and the Microsoft Store in 2019.

Perhaps the most distressing thing about the glut of ports hitting Nintendo's new dockable is the fact that ports of previously portable games are nearly absent. The announced port by Square Enix of DS tween-angst-acid-trip, "The World Ends with You" is a mixed blessing. It signals that maybe Square Enix is ready to port some of their gimmicked-up DS and 3DS games to a less-gimmicked platform like the Switch… but why did they have to start with that one? Why not "Bravely Default"? And will Nintendo ever port anything besides WiiU games to the Switch? What about their remastered N64 titles ("Super Mario 64" and "The Legend of Zelda: Ocarina of Time") or their 2D revivals ("The Legend of Zelda: A Link Between Worlds" and "Metroid: Samus Returns")?

Porting recent PC/console games to a dockable only makes sense from the "B-but portability!" perspective, but even that's a weak argument because gaming laptops have been a thing for over a decade. These titles don't benefit from being on the Switch hardware in any other way – indeed many of the third-party titles suffer sub-par performance due to the Switch's hardware more resembling a mobile phone than a PC. These are emphatically NOT the enhanced ports that graced the Game Boy Advance!

I propose that the inverse of "B-but portability!" is actually far more important. Imagine, if you will, a scenario in which a movie studio only released an incredible film in 256x384 (vertical) resolution and only allowed it to be streamed on specific phones. A significant portion of the potential movie-viewing audience would be alienated from this particular film simply because the original 'intended' format was so crummy and also made it difficult to use unauthorized means to view said film on a normal (horizontal) screen with a reasonable resolution. Would there not be clamoring uproar demanding the studio release the film in a more reasonable format? Surely there would be a few folk demanding that ALL films release only in 256x384 (vertical) or that all of the classics of cinema be remastered (demastered) into that format, but we know those people would be insane. Is it not then equally crazy to use Nintendo's long-time-coming dockable platform only as a way to make big games smaller instead of a way to make small games bigger?
Share: