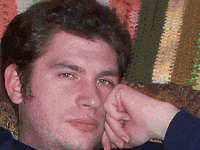 By Nelson Schneider - 10/29/17 at 08:16 PM CT
Welcome back to another look into the near future! 'Twas the month before Christmas and all through the aisles, 45 games were released, but 'tweren't greeted with smiles. At least by me, because it's another month flooded with crap.

10 shovels full of filth are inbound for November. Of the 6 new pieces of licensed swill, we're getting a new '.Hack//' title based on the anime, "Star Wars: Battlefront 2" based on the movie franchise, "LEGO Marvel Super Heroes 2" based on both Marvel comics and LEGO bricks, "America's Greatest Gameshows: Wheel of Fortune and Jeopardy!" based on… those things, and a delayed game that I'm actually glad was delayed (AGAIN) since it allows me to correct a horrible mistake on my part: It turns out that "Ken Follet's Pillars of the Earth" is based on a series of young adult novels – not a stand-alone new IP, as I thought – and therefore qualifies as shovel-ready. The final new shovelware title is yet another friggin' 'Mario Party,' because Nintendo just can't stop making those, apparently.

The other 4 pieces of shovelware coming in November are my absolute favorite kind (meaning the kind I hate the most), in that they are both shovelware AND ports/remasters, therefore OLD SHOVELWARE. These include console versions of 2014's "The Sims 4," a Switch version of Telltale's "Batman," a Switch version of "The Official Motocross Videogame," and Nintendo being (nearly) as horrible as possible with a same-gen remaster of their own super-casual "Snipperclips." (At least it wasn't "1, 2, Switch.")

Ports and remasters are becoming more and more prolific… which is not a good sign. It means the industry stooges at "AAA" megacorps have run out of better ideas than to resell nostalgia to us… and loot boxes. Anyway, there are a whopping 14 straight ports happening in November. The Nintendo Switch is largely to blame for this, as Indie developers and big publishers alike dump old games onto the newest platform, including "Resident Evil: Revelations Collection," "Superbeat XONiC," "RiME," "Ittle Dew 2," the "DOOM" reboot, "Farming Simulator" (no info on which year), and "Elder Scrolls 5: Skyrim." One month isn't quite enough to steal the crown from the PortStation, however, as it will be getting "Shantae: Half-Genie Hero," "Cat Quest," and "Tricky Towers" for itself, and sharing "Velocity 2K" with its undead fetal twin, the Vita. The PS4 and XBONE will both be getting almost-shovelware "Farming Simulator 17," Wii flop "de Blob," and a port of a PC remaster of a DOS game "Realms of Arkania: Blade of Destiny Revised" (I never owned the original "Realms of Arkania," but I did own its sequel, "Star Trail," briefly, and found it to be an impenetrable wall of 90s-era PC gaming awfulness).

Then there are the plethora of nostalgic remasters meant to tug at the heartstrings of aging Gen-X-ers. Two old, obscure PC Adventure games are getting the revamp treatment: "Black Mirror" and "Outcast." Then there's the formerly-digital-only Metroidvania title, "Axiom Verge," getting a physical release on select platforms. Finally, the 3DS (which should be dead and buried already!) is getting a "River City Ransom" remake in "River City: Rival Showdown" as well as a complete foot-in-mouth-and-head-up-ass-simultaneously move from Nintendo. This incredibly tone-deaf move is a remastering of the most recent 'Pokemon' games ("Pokemon: Sun/Moon") which were released on the 3DS… ON THE 3DS, as "Pokemon Ultra Sun/Moon." I just don't understand… Whatever happened to having a third game (like a hypothetical "Pokemon Stars" or "Pokemon Vacuum") that serves as a same-gen revision?

Looking at legit multi-platform releases for November doesn't exactly inspire confidence. There's yet another annual 'Call of Duty,' this year returning to the World War II setting that I hate the most. Then there's a new 'Sonic' game, "Sonic Forces," which features an ass-ton of new 'friends,' which typically ruin Sonic Team's efforts. There's a new Vehicular Combat game (we haven't seen many of those in a while!), "Road Rage," as well as a Vehicular Not-Quite-Combat sequel, "Need for Speed Payback." Fans of Vin Diesel should be well-satisfied. Finally, because having ONE crappy game that fills a niche isn't enough, much like the eternal battles between 'Call of Duty' and 'Battlefield' or 'FIFA' and 'Pro Evolution Soccer,' 'Farming Simulator' is now getting competition from 'Professional Farmer.'

How desperate is UIG, the dev/pub behind 'Professional Farmer,' to make an impact? There's not only a multi-plat release, but an exclusive spin-off for the PS4, "Professional Farmer: American Dream." Hopefully that dream comes – in the footsteps of our Dear President – with several million dollars to buy land, because as someone who is actually in professional agriculture, I can definitively declare that the American Dream is dead for anyone who thinks they want to buy their own farm unless they inherit land (like me) or are already stupidly rich (like our Dear President). Joining our farm-based delusion as Sony exclusives in November are "SG/ZH: School Girl Zombie Hunter" (which will make Chris soil every pair of pants he owns… simultaneously), garbage NIS RPG "Demon Gaze 2," and Vita-exclusive NIS abomination "Tokyo Tattoo Girls." I wish other (read: better) Japanese dev/pubs were as prolific as NIS…

That's not a terribly impressive exclusive lineup for the PortStation, however the Switch and XBONE have it even worse, with the Switch only getting the (late) release of 3D Platformer, "Lumo" and the XBONE/Windows Store getting "Super Lucky's Tale," which I actually thought looked really good at E3… so I guess Microsoft wins this month with a single release! Imagine what they could do if they put more effort into things…

After many, many months of drought, boredom, and despair (very much how I remember the '80s), VR owners have a sudden glut of new/ported releases to look forward to. There's a lot of VR Driving on the docket, with "ATV Drift & Tricks," the delayed port of "VR Karts" to PSVR, and "Radial-G: Racing Evolved" (sounds like Nick needs to invest in a VR helmet!). There's also a crappy Horror game (Chris would love that), "Inpatient," and a tech-demo-y architectural 'experience,' "If Only…" But the real VR treat that everyone should be looking forward to is the official VR-ification of "Skyrim," which will be hitting PSVR first, before appearing on PC's VR platforms next year. Personally, I think "Skyrim" is exactly the type of game that is just perfect for VR… unfortunately, I have no interest in re-playing a 300-hour Sandbox… unless it's a NEW 300-hour Sandbox ("Elder Scrolls 6" anyone?).

What the heck is going on?! All those releases, and the only one I'm interested in is "Super Lucky's Tale." The fact that the overwhelming majority of November's releases are rehashed, warmed-over OLD GAMES is incredibly disturbing. I'm still waiting it out when it comes to buying a Switch, but I cannot fathom why porting old games to it is considered a good idea and why there is so much demand for ports from Nintendo fanboys. I already have a platform that can play those old games. Unless the old games in question were exclusives in their previous life, there is very little value in porting them to a new platform, which people would presumably buy in order to play new games.

Backlog Embiggened: +1…

…out of FOURTY-FIVE!
Share: