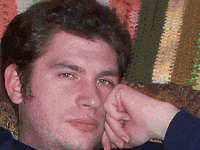 By Nelson Schneider - 10/21/17 at 05:27 PM CT
Earlier this week, Desura, the Little Indie Gaming Client That Couldn't, which was bought-out by Danish keytailer and digital game rental outfit, Oneplay, miraculously came back online after months of straight-up nonexistence. When OnePlay's placeholder page for Desura disappeared earlier this year, I figured the site and service were gone for good. Color me surprised to see it back amongst the living!

Err… sort of.

While the site is back online, and my old login credentials still work, bringing me to my profile that only 'owns' "The fall of gods," "Monster RPG 2," and the free open-source "Flare," the download links for the Desura client as well as ALL THE GAMES lead to 404 errors at the time of writing. Unfortunately, when I refreshed my Windows install a while back, I didn't reinstall the Desura client, so there's no way for me to test whether or not extant copies of it are working at all.

Essentially, the site appears to be in a transitional phase. While it has a new fuzzy-eyeball-monster mascot that looks like a red version of OnePlay's green mascot, the copyright declaration still professes ownership by Bad Juju instead. Yeah, the store doesn't work. Yeah, the download links are all broken. But the site is up and appears to have someone working on it, which is more than I ever expected to see from Desura again.
Share: