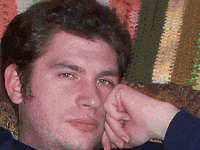 By Nelson Schneider - 12/11/16 at 02:49 PM CT
That PC gaming client I love to hate is officially dead. No, not Uplay! No… not Origin either! Desura, the Indie client that I compared unfavorably to Linux way back in 2013, filed for bankruptcy back in June of 2015. After flailing around in limbo for over a year, all of Desura's assets went offline earlier this Fall in September, 2016. For anyone who was heavily invested in Desura games (*chuckle*), the company's disappearance serves as a cautionary tale about the ephemeral nature of digitally-distributed software. Of course, anyone who was heavily invested in Desura clearly had something wrong with them, mentally. The bright side is that Desura wasn't DRM, so any Desura games one might have downloaded should still work. (Just remember to make a backup!)

I first noticed Desura's absence during Black Friday, when I was checking around all of the PC gaming clients for amazing sales. When I went to Desura's site, I was greeted with a full-screen message relating that Desura and the Indie Royale assets had been purchased from the defunct Bad Juju by a new company called OnePlay. Upon clicking the giant 'Learn More' button, I was taken to this FAQ/blog on OnePlay's site, dated October 21, 2016. The new owner has plans to resurrect Desura in all its former glory (*snort*) sometime in Q1 2017, possibly even restoring existing user accounts.

So, who the heck are these OnePlay people, anyway? Unfortunately, that is not a question that is easily answered. The Internet is shockingly devoid of dirt on OnePlay, leaving would-be investigators at the company's mercy, and forcing them to rely on OnePlay's self-description.

OnePlay is incorporated in both Las Vegas, Nevada, and in Ballerup, Denmark. The company describes itself as a 'leading digital gaming subscription service' that focuses on a $10/month 'VIP' subscription that grants access to '2000+ premium games' on both Android and PC platforms. In addition to this subscription service, OnePlay also has a selection of retail Steam/Origin/Uplay Keys for sale – sometimes at very good discounts – making it strongly reminiscent of shady third-party key-tailers like G2A, G2Play, Kinguin, and CDkeys, which regularly resell fraudulently-obtained game keys.

On Black Friday, OnePlay had "Pillars of Eternity" and "The White March Expansion Pass" both marked down to $10. $20 for the entirety of "Pillars" was exactly how much I wanted to pay, and significantly cheaper than the Steam Autumn sale, so I decided to bite the bullet and do some first-hand investigation of OnePlay by actually using their site. While the upsell for the VIP subscription is incredibly strong and permeates the entire process of using OnePlay's storefront, I was, indeed, able to buy "Pillars" and its expansion without signing up for the service. The actual delivery of products, which is described as 'instant,' actually took several hours and resulted in one rejected charge by my Amazon Visa card. After the nerve-wracking wait was over and a second order for "The White March," which succeeded where the first attempt failed, I had two Steam keys sitting in my OnePlay account page, just waiting to be redeemed. They both worked when I activated them on Steam, giving me the RPG I've been wanting to play for years for the exact price I wanted to pay for it.

Regardless of this initial success, I get an uneasy vibe when using OnePlay. I'm always afraid that one errant click will sign me up for their VIP service. Not knowing the provenance of my "Pillars" keys, I'm also constantly concerned that the game might suddenly disappear from my Steam account due to the keys I used being revoked.

OnePlay has, by the company's own account, been around since 2008. Yet, I still can't quite get over the fact that I had never heard of them before, and the fact that the entire Internet is so lacking in information about them. (Of course, this semi-invisibility might be due to everything pre-2011 in OnePlay's News section being written in Danish.) I guess the lack of Better Business Bureau reports and other scam alerts involving OnePlay should be taken as a positive sign. Whether the company is true to its word about the resurrection of Desura and the continued operation of Indie/Daily Royale will likely be the ultimate testament to OnePlay's legitimacy. It could turn out to be another positive outlet for PC gaming discounts like HumbleBundle and GreenMan Gaming.
Share: