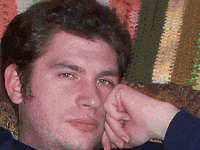 By Nelson Schneider - 08/13/17 at 02:31 PM CT
We're constantly working to make MeltedJoystick better. The most recent improvement to the site is the addition of TurboGrafx-16 (and TurboCD/TurboDuo) titles to the database. You can now officially, rate, list, and review all of the forgotten classics from Hudson's/NEC's 4th Gen contender (which was obliterated by the SNES and the Genesis).

What? You never owned a TG-16 or knew anyone who did? Surely you owned a Wii or knew someone who did, right? A number of TG-16 games got a second chance at fame and fortune during the 7th Generation when they were released on Nintendo's Virtual Console via WiiWare (now known as Nintendo Network). Even if you aren't a fan of paying Nintendo's inflated prices for what amount to heavily-DRMed ROMs wrapped in single-use emulators, you can easily experience the entire breadth of the TG-16 library thanks to the No-Intro Collection on The Internet Archive and an emulator like Retroarch.

While the TG-16 was by-and-large known for its exhaustive library of SHMUPs, including the legendary "Toilet Kids," what's really interesting about it is that it suffered from an extreme case of Nintendo-itis – that is, nearly every game on the platform was developed by or published by Hudson or NEC themselves. Despite this overwhelming lack of third-party support and genre homogeneity, the TG-16 still has a list of at least 10 games that I'd like to experience someday.

10. Cho Aniki
This bizarre, homoerotic SHMUP actually received a WiiWare release in 2008, which is surprising considering Nintendo's Puritanical stance on releasing anything that might offend American Evangelical Christians and soccer moms. I don't really want to play this game, but I would like to experience its depravity first-hand for a few minutes, just to see how crazy it actually is.

9. Legendary Axe & Legendary Axe II
This pair of Conan the Barbarian-inspired sidescrollers were released in back-to-back years, so you know they couldn't have had much effort put into their development. Still, they're exclusives!

8. Dungeon Explorer & Dungeon Explorer II
This pair of so-called Action/RPGs had a few years between them. The second even had the CD power of the TurboCD add-on to bolster it… yet it still looks nearly identical to the first one in screen shots. I'm not sure how much actual RPG and how much "Gauntlet" is contained in these two games, but I like exploring dungeons, so the titles alone are enough to snag me.

7. Double Dungeons
It's a first-person Dungeon Crawler with 22 stand-alone dungeons to explore, though it seems that the combat might have more in common with "Wizardry" than "Dungeon Master." Maybe it'll help scratch the same itch that "Dungeon Hack" always did… or maybe it'll be complete crap. Either way, this oldie got a second chance at life on the Virtual Console in 2007.

6. Dungeons & Dragons: Order of the Griffon
I can't believe I'd never heard of this game before processing the TG-16 list for the MJ database. This looks like a Gold Box title that was never released on PC… or in a Gold Box, for that matter. While I'm no fan of the Gold Box games, despite owning 3 copies of all of them (one set on 5.25" floppies, one set on CD-ROM, and one set on GOG.com), the UI is the cause of most of my dislike. If this title, which was obviously designed exclusively for a console with a whopping 4 buttons and a d-pad on its controller, actually has a sane UI, I might end up enjoying it.

5. Detana!! Twinbee
Ahh, 'Twinbee,' my favorite SHMUP series, which was tragically neglected on Western shores during its own lifetime. This title got a Virtual Console release in 2009, which was the first time it was available in the West for legitimate purchase. It doesn't have 'Pop'n' in the title, so I don't know if it will be as good as the SNES 'Twinbee' titles, but it's worth a try.

4. Castlevania: Rondo of Blood
This TurboCD title is probably the most in-demand game that ever released on Hudson's/NEC's failed platform. Shockingly, Konami never ported it to any other platforms and never localized it when it was released in 1993, so the 'I support Nintendo' anti-emulation crowd never got a chance to play it until it's Virtual Console release in 2010. Unfortunately for "Rondo of Blood," in the time between its original release and its emulated journey West, "Symphony of the Night" came along and showed us 'Castlevania' at its very best. I've already played a little bit of "Rondo of Blood," and while an alright experience, certainly feels its age.

3. Neutopia & Neutopia II
Some people compare the 'Neutopia' series to 'Zelda.' Others compare it to Quintet's 'Gaia' trilogy ("SoulBlazer," "Illusion of Gaia," and "Terranigma"). As far as I'm concerned, more of either sounds wonderful.

2. Beyond Shadowgate
Most adults who were little turdstains during the '80s are obsessed with "Super Mario Bros." for some reason. I always sucked at "Super Mario Bros." – and really, ALL NES Action games – so my obsession was with the no-dexterity-required Adventure game, "Shadowgate." Hell, I even wrote some horrible "Shadowgate" fanfiction for a middle school English assignment! This sequel is a bit closer in time and tone to the original game than the abominable N64 sequel, and also benefits from having the same developer, ICOM. Ex-ICOM staff got together within the last few years and created a remake of the original game, which was fantastic, so I have hope that this forgotten sequel on a forgotten platform might actually be worth remembering.

1. Dungeon Master: Theron's Quest
A sequel to "Dungeon Master" that takes place between the original game and "Dungeon Master II: The Legend of Skullkeep"? Yes, please!
Share: