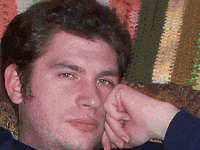 By Nelson Schneider - 08/05/17 at 04:12 PM CT
Some games are good, some games are bad: Such are the facts of life when it comes to the production of any media. The most insidious games, however, aren't particularly good – they can even be downright crap – but something about them is so unique, so untapped by copycats or clones that the only way to experience said something is to suffer through the rest of the game's flaws and annoyances.

What games affect me in this way? Read on to find out.

5. Spore
I still haven't played the original "Spore" yet. I never bought it back in the day because EA was experimenting with the horrendously evil SecuROM DRM scheme, but I did get to see Chris play his copy, and I played the spinoff title, "Spore Hero" on Wii. "Spore" is unique in the way it lets the player design their creatures, shepherd their evolution, and follow their progress from primordial ooze to spacefaring civilization. Maybe one day I'll get around to playing the DRM-free GOG version of the game I bought last year…

4. Dungeon Hack
I can't quite tell if "Dungeon Hack" is legitimately good or if it's just a crappy game for which I have a soft spot. Back in the day, I loved the puzzle/RPG mashup offered by Dungeon Crawler games in the vein of "Dungeon Master" and "Eye of the Beholder." While "Unlimited Adventures" proved to be utterly unplayable, "Dungeon Hack" offered billions of different dungeons to… err… hack through. The story sucked (or rather, didn't exist), the Roguelike element of randomized potion colors in each randomized dungeon was a pain in the ass, and the dungeons, being random, were never particularly inspired. Thanks to "Legend of Grimrock" and its sequel, Dungeon Crawlers are back in the public eye, but I can't name another one that took the procedural generation route and ended up with playable – if generic – content.

3. Defiance
I kind of regret not getting in on "Defiance" earlier in its life… specifically before it went Free2Play and made a bunch of unfortunate changes. Still, even with the unfortunate changes and the MMO nature of the beast, "Defiance" managed to nail non-RPG-style character progression and provides players with a large stable of customizable weapons for any occasion. The third-person perspective allows for more nuanced movement during battle than the typical first-person affair, as well. Every time I think about what I want in an open world shooter, I think of "Defiance"… without microtransactions, interminable grinding, or unbalanced endgame content that promotes Paying2Win.

2. Dungeon Defenders
There are a number of Tower Defense hybrids out there. Hell, "Orcs Must Die!" was released at almost the same time as the original "Dungeon Defenders," and both franchises have new Free2Play sequels: "Dungeon Defenders 2" and "Orcs Must Die: Unchained." Even Epic Games is trying to cash in on this formula with "Fortnite." Unfortunately, nobody else has managed to capture the free-building Tower Defense aspect as well as Trendy Entertainment. "Orcs Must Die!" and other Tower Defense hybrid knock-offs all tend to force the player to build defenses on a grid or in very limited areas using a limited and rather bland set of traps, which takes most of the fun out of them for me. I love sticking defenses in weird locations and watching them obliterate lanes of enemies without fear of retaliation. I love finding unique combinations of defenses from different characters that synergize exceptionally well. What I don't love is the interminable grinding, intentionally nerfed loot drops, and constant power creep.

1. Armored Core
Before they became pseudo-famous for a god-awful series of Fantasy/Horror-themed Action games with clunky controls, no learning curve, and overzealous player punishment, From Software's primary claim to fame was a series of Mecha-themed Action games… with clunky controls, no learning curve, and… no significant player punishment. "Armored Core" is, to date, the only Mecha game that allows players to build their customized giant robot from a large collection of parts, then personally pilot that robot on the battlefield during missions. Other Mech games have customization, but tend toward an RPG-style, hands-off method of play. Still others allow players to pilot bland, samey mechs with no significant choices in parts aside from maybe the option to swap out a couple of weapons. Too bad every "Armored Core" game feels pretty much the same and the narratives are terrible.
Share: