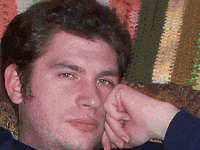 By Nelson Schneider - 08/24/14 at 01:22 PM CT
I have already stated my position on the PlayStation 4, and have no idea why anyone would want to buy a $400 brick that plays full-priced ports of existing games, with little of interest coming in the near future. Apparently I'm in good company, however, as Sony's own Shuhei Yoshida expressed a similar sentiment, when he couldn't come up with any logical reason for the PS4 to have sold over 10 million units in less than a year.

Sure, Sony's happy about making money and will delightedly take credit for creating an amazing new game console… but is that really what happened? If Sony doesn't know what they did to make the PS4 so incredibly popular, can they avoid screwing it up? Can they keep the nascent 8th Generation console popular? Can they make lightning strike twice and follow up with a 9th Generation console in a few years that retains this unprecedented level of popularity? Can they avoid turning the PS4 into another PS3 or PS Vita (two of Sony's biggest failures)?

My take on why the PlayStation 4 is selling so well is pretty simple, and has nothing to do with Sony doing a good job. Essentially, Sony had the PS4's popularity handed to them on a silver platter. "Hardcore" gamers have discounted Nintendo for generations, so the WiiU was never really much of a threat to the Sony mindshare. Even though the original Wii absolutely blew the doors off Sony's PS3 in the 7th Generation, that was largely due to the Wii selling on its own merits and not as a direct competitor to the PS3.

With Nintendo out of the picture for so long, and remaining out of the picture with the non-x86-compatible WiiU, the 8th Generation was to be another boring e-peen wagging contest between the Dudebros of Sony and the Dudebros of Microsoft to see which company's multi-player shooter platform would dominate for the next decade. When Microsoft debuted the XBONE at its disastrous launch event, then followed up that botched debut with yet more bungling at the XBONE's first E3, they essentially gave up and decided to let Sony win uncontested.

Sure, the XBONE has had most of its horrible features, like persistent online DRM for physical games and the always-watching Kinect 2.0, retconned out of its list of core features. However, the fact that those were ever core features at all destroyed the general public's faith in Microsoft's game consoles. It takes years or decades to build up a good business reputation, but only hours (or minutes, in this day and age of Twitter domination) to lose it all and become an untrusted villain. Nobody trusts Microsoft, and the company's willingness to about-face every time one of its awful ideas gets booed of the stage doesn't strike a chord of willingness to listen and adapt so much as it strikes a chord of setting up a massive bait-and-switch scam.

Thus with the "Hardcore" gamer demographic disenchanted with Nintendo's "kiddie" reputation, and gaming journalists harping on the anti-consumer nature of many currently-on-hold XBONE features, Sony's PS4 is essentially alone in the market. Yes, as an x86 computer that runs games, the PS4 must still compete with PC gaming, which is currently shining brighter than it ever has in the history of electronic entertainment. However, with Valve's Steam Machines and fancy Steam Controller being pushed back until next year (hopefully the entire project doesn't get derailed into a Valve Time wormhole), there is no unified public face to market PC gaming as vigorously as Sony is marketing the PS4. Plus, PC gaming as a whole has yet to shake off the entirety of its long-time and well-earned stigma of being a complete trainwreck. Gamers, it seems, are willing to forgive Sony's short term screw-up with the PS3 based on the company's previous sterling reputation with the PS1 and PS2, while PC gaming only really got all of the kinks ironed out within the last 10 years.

So, to answer Mr. Yoshida's question: People are buying the PS4 because the WiiU has a bad reputation, the XBONE has a bad reputation, and PC gaming has a bad reputation. The PS4 simply has done nothing to piss off gaming consumers at large (yet). As a result, the PS4 is also the most uninspiring, milquetoast console Sony has ever produced. There is no reason to hate the PS4, but there is also no reason to love it, outside of the fact that it isn't covered in deadly spikes, radioactive, or carcinogenic.

The 7th Generation lasted nearly twice as long as preceding generations, and people are hot to trot for a hardware refresh. With plenty of Wii kids having aged into the "Rated M for Juvenile" bracket and plenty of Xbox 360 owners jumping Microsoft's ship in disgust, that adds up to gallons of new blood seeking a new console, while the PS4 sits alone on the field. Sony needs to be aware, however, that this huge market advantage that was handed to them by the competition is not a permanent one: Nothing is permanent in the Console Wars, and if Sony fails to capitalize on this shining moment, people will start to bail on them too, flooding GameStops with second-hand PS4s. While the hardware may be selling, the PS4 is currently experiencing a powerful drought of NO GAEMZ while Sony piddles around with the Lovecraftian horror known as PlayStation Now in an attempt to rent old games at mind-fracturingly high prices. Not focusing on the primary reason for the PS4's existence (new games) and not satisfying the huge and unexpected install base is a recipe for disaster that could easily reverse the PS4's fortunes in the blink of an eye.
Share: