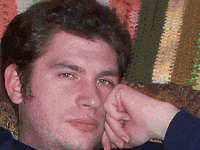 By Nelson Schneider - 03/01/17 at 03:29 PM CT
Welcome back to another installment of the MeltedJoystick Review Round-Up. Here's what our staff has reviewed since last time:

Nelson's Reviews:
This quarter, I finally got the opportunity to play "Pillars of Eternity," which I had been looking forward to since… 2000? Between that and a few short, Indie RPGs, I got my fix, plus I had a chance to play a truly excellent Metroidvania… and a not-so-excellent one.

"BADLAND: Game of the Year Edition" – 2/5
"Dragon Fantasy (Book I): The Volumes of Westeria" – 2/5
"Dragon Fantasy (Book II): The Black Tome of Ice" – 3.5/5
"Shadow Complex Remastered" – 4.5/5
"Pillars of Eternity" – 4/5
"Ori and the Blind Forest: Definitive Edition" – 3/5
"Warhammer Quest" – 3.5/5

Chris' Reviews:
I don't really know what Chris was up to this quarter. We don't have that much in the way of coop reviews to double-post, since we all spent the better part of Winter playing the Early Access version of "Dungeon Defenders 2," which we can't rake over the coals in good conscience until it loses that Early Access deflector shield. Looking at what Chris did finish, you'd think it was still the 7th Generation, as he's been hitting his PS3 (slim, which he had to buy to replace his phat when it died) pretty hard with Sony Cinematic Sandboxes (nice alliteration!).

"BADLAND: Game of the Year Edition" – 3/5
"inFamous 2" – 4/5
"Beyond: Two Souls" – 4/5

Featured User Review:
Dbarry_22 is back again in the featured review section! He gave himself some decent competition with three reviews this quarter (the same number as Chris!), but ultimately his even-handed look at "Bravely Second: End Layer" proved to be the most useful review of the batch. Congrats, once again!
Share: