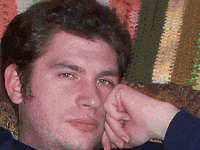 By Nelson Schneider - 10/09/16 at 02:47 PM CT
The new Fall Television Season is upon us. We're already a few weeks in, and new shows – and new seasons of extant shows – will continue to trickle out for the rest of the year, before other shows are rotated in to fill-out the schedule for the remainder of the season, as few current shows can be bothered to produce a full 24-36 episodes as they once did.

Recently I was talking with the MeltedJoystick Crew over Steam chat about the shows we're watching or are planning to watch in this upcoming season. While Chris and Nick both admitted to watching waaaaaaay too much TV, with gobs of shows cluttering up their DVRs, Matt – being the nauseatingly stereotypical workaholic 'family' guy – confessed to only streaming a single show to completion at any given time, while I proudly announced my meager TV-watching schedule as a boon, giving me more time every evening to work on my terrifying backlog of videogames (80, at time of writing).

It has actually been quite a long time since I spent a significant amount of hours every week engaged in television. While it's partially due to my preference for spending that time doing other things, the fact that I would rather do other things stems from the fact that a huge amount of modern network TV just doesn't speak to me. Last week, when I lamented the near-death of RPGs at the hands of 'Cinematic' Action games, I placed the blame on the Mainstream audience. They're going to get the blame again for the decline of modern TV.

But first, let's take a look at the amount of TV time I put in. I generally watch "The Chew" every day during lunch, as it's an incredibly entertaining/informative cooking show that goes a long way in proving that not all professional chefs are certified douchebags like Gordon Ramsey. Beyond that, I have 3 nights per week where I partake in roughly an hour of scripted TV, in the form of sitcoms ("The Big Bang Theory") or 'genre' shows ("Blindspot"). Then, every night I cap off my day with a dose of late night TV… but the current 'late' night hosts aren't actually 'late' enough for me (plus all of them except Jimmy Kimmel kind of suck, especially after Craig Fergusson stepped down from "The Late, Late Show"), so I've instead gone back to the old stand-by: Johnny Carson, courtesy of Antenna TV. Weekends are completely abysmal for new programming, but Antenna TV and MeTV save the day again, with classics like "Get Smart," "Star Trek," "Gunsmoke," and "The Addams Family." Hell, recently, the B-rate Horror host, Svengoolie, ran the original, never-before-aired pilot of the original "Star Trek" on MeTV! It's worth noting that these pseudo-networks wouldn't have had their airspace for broadcast without the digital TV revolution. Thank you, Federal Government!

The shocking thing to me is that these old shows that originally aired before I was born hold up really well, and are significantly more enjoyable than the crap from the my childhood in the '80s. I'm not myopic or nostalgic, though; I well realize that for every enduring classic show from the '60s or '70s that there are a dozen "Voyage to the Bottom of the Seas" or "The Brady Bunches" waiting to spoil the fun. But that's the thing about classic TV that made it interesting: The medium was new and untested, so producers were throwing everything at the wall to see what would stick. Creativity was unmatched, and aside from the omnipresent issue of censorship, the '70s were something of a Golden Age for network television. Of course, it helps that cable wasn't really a thing… yet.

It's also remarkable to me just how well a show like Johnny Carson's "Tonight Show" can age. Many of the jokes, comments, sketches, and non-endorsement interviews that Johnny did in the '70s and '80s remain relevant to this day. We like to think that society has advanced and that our culture has improved, but really, we're still arguing over the same dumb politicking and social ills we were arguing about nearly half a century ago.

Now, what do we have in our modern, up-to-date network TV schedules? Procedurals, more procedurals, yet more procedurals, and maybe a couple of cop, lawyer, or politician dramas to make us feel better about our government institutions. Modern network TV has no variety. Compounded with the loss of any and all cartoons to cable, network TV is a barren wasteland of saminess and blandness with only a few isolated oases, at which I water myself weekly (or perhaps weakly). The other day, when Chris told me that the final "CSI" spin-off was not getting renewed and that our network TV schedule was officially free of Patient Zero in the procedural epidemic, I literally jumped up and cheered.

The biggest reason I started dumping more of my recreation time into videogames rather than TV-watching is the fact that videogames of the 4th and 5th Generations offered a LOT of variety, with genres, concepts, and ideas that TV just didn't provide. I was one of the early adopters, it seems, in expecting great narrative content from my games, which explains my obsession with RPGs. Prior to HBO's "Game of Thrones" adaptation, finding Fantasy content anywhere but cRPGs or paperback novels was a futile endeavor. The reason for this lack of diversity is, naturally, in the TV networks' obsessive pandering to the Mainstream.

The Nielsen ratings, which have been used as a measure of demographic interest in television programming since 1950, gave profit-minded network executives access to the exact information they wanted: How to get more people to watch TV advertisements. For decades, when one network managed to snag a Mainstream TV hit, the other networks would follow suit with their own knock-off attempts. The TV landscape began to homogenize, and following this trend into the modern era, we end up with the procedural-flooded airwaves we have, with networks no longer content to rip-off each other, but desperate to spread the popularity of a single show into as many timeslots as possible via uninspired spin-offs on the same network. My elderly mother watches three hours of "NCIS" shows per week!

Is this starting to sound a bit familiar and relevant to videogames? It should, as the gaming medium has been around for long enough that it has started to sprout much of the same surrounding infrastructure as TV. Instead of the Nielsen ratings we have Metacritic. We have executives in the Big Three (Activision, EA, and Ubisoft, not ABC, CBS, and NBC) worrying about monetization to the exclusion of all else. We have a landscape dominated by samey 'Cinematic' games or Brown-And-Gray shooters that appeal specifically to the Mainstream, while the wildly creative variety of our former Golden Age is now confined to Indie ghettos where people still treat their videogame projects as an art rather than a revenue stream.

My interest in "AAA" games began to wane in the 7th Generation, and things only seem to be going downhill, with fewer and fewer releases that even attempt to appeal to those outside the Mainstream core. When videogames become as samey and uninspired as TV procedurals, where will the those of us who want variety or a non-Mainstream genre go?
Share: