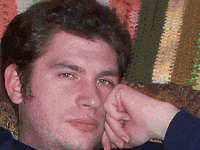 By Nelson Schneider - 06/01/15 at 01:55 PM CT
Welcome back to another installment of the MeltedJoystick Review Round-Up. Here's what our staff has reviewed since last time:

Nelson's Reviews:
My year in gaming got off to a great start. By which I mean that I cleared a large number of games off my backlog, not that all of the games I played were great, as that was, unfortunately, not the case.

"Trine 2" – 3.5/5
"Millennium 3: Cry Wolf" – 3.5/5
"The Wonderful 101" – 3/5
"Swords & Soldiers HD" – 2/5
"NyxQuest: Kindred Spirits" – 3.5/5
"NES Remix Pack" – 2/5
"Brothers: A Tale of Two Sons" – 4/5
"Millennium 2: Take Me Higher" – 4/5
"SteamWorld Dig" – 4.5/5
"The Banner Saga" – 3/5
"Orc Attack: Flatulent Rebellion" – 1/5
"DuckTales" – 3.5/5
"DuckTales Remastered" – 4.5/5
"Pikmin 3" – 3.5/5

Chris' Reviews:
Chris has been spending way, way, waaaay too much of his game time lately making sweet, sweet love to his Android smartphone. This, despite the fact that he is the biggest opponent to adding mobile game coverage to MeltedJoystick. Naturally, as a result of this mobile dalliance, he barely cleared anything out of his backlog, and his "Trine 2" review didn't make the deadline.

"Clicker Heroes" – 3.5/5
"Orc Attack: Flatulent Rebellion" – 1/5
"Dragon Age: Inquisition" – 4.5/5
"Homefront" – 2.5/5

Featured User Review:
Unfortunately, there is no Featured User Review this quarter. With only one user review submitted, it feels meaningless to place it in this slot uncontested. Please, dear readers, take some time over your summer breaks and/or holidays to write some reviews! We appreciate the different points of view you all bring to the site.
Share: