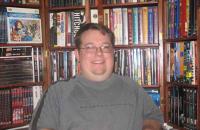 Chris Kavan - wrote on 07/31/13 at 06:33 PM CT
As my friend George "Dubya" Bush so eloquently put it:

"There's an old saying in Tennessee — I know it's in Texas, probably in Tennessee — that says, fool me once, shame on — shame on you. Fool me — you can't get fooled again."

After having what has to be considered one of the most disastrous launch campaigns ever conceived, it seems Microsoft has done a complete 180 and taken out ...