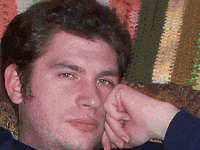 By Nelson Schneider - 07/21/13 at 08:12 PM CT
Recently, Valve, the company behind the popular Steam PC gaming platform held an open beta test of a new Community Market feature built right into the Steam client. I didn't pay much attention to this feature, as Gabe Newell's statements about the motivation behind the creation of the Steam Community Market didn't resound with me. A place for users sell each other insignificant virtual McGuffins? Pass! And, besides, with the well known lack of correspondence between "Valve Time" and any time-related mechanism in the real world should have meant that the Steam Community Market would possibly come out of beta In the Year 2525.

But Valve has exceeded expectations, yet again. After first releasing Steam Big Picture Mode within our lifetimes, they have also added the Steam Community Market, just in time for it to serve as a tie-in with this year's Steam Summer Sale. So, what can one actually do with the Steam Community Market? Well, not a lot right now. In these early days, the Steam Community Market is just an exchange mechanism for Valve's new Steam Trading Cards, which are part of a new system of badges and profile customization that, on their surface look like an earnest way to make Steam users feel more invested in the online personas tied to their Steam accounts… yet with the tiny transaction fees attached to each trade on the Community Market, Valve makes money. As the leader in deep-discounted digitally-distributed games, it's obvious that Valve is perfectly happy making their money in millions of miniscule transactions instead of a smaller number of large transactions.

So, what is the real purpose of the Steam Community Market? Is it a way for Valve to skim pennies away from their users in order to raise the no-doubt-colossal amount of capital required to launch, promote, and maintain the inevitable Linux Steambox? Is it the first step in a means for Valve and Steam users to sell each other imaginary trading cards and profile decorations, thus taking Trophy Whoring and e-peen waggling to new heights?

I would normally have no interest in any of this, yet, thanks to the Steam Summer Getaway Trading Cards tied to this year's Steam Summer Sale, the rest of the MeltedJoystick crew found themselves suddenly and inexplicably engaged, and were able to drag me, despite my reticence, into the process. While my initial cynical assessment of the Community Market and the addition of imaginary trading cards (that are distributed to players in the most haphazard manner imaginable) to Steam still stands, combining the new Community Market infrastructure with some news from June that Valve is not-so-secretly working on a gamesharing method for Steam leads me to the overly-optimistic conclusion that the Steam Community Market might eventually evolve into something more than just a way for players to sell each other imaginary swag or to lend each other access to games in their libraries.

What if the Steam Community Market eventually allowed players to sell each other games from their libraries? Not only would this be the first real attempt at creating a second-hand market for PC games in the long history of the platform, but the first potentially-successful attempt at creating a second-hand market for digitally-distributed products. While ReDigi was first, that startup lacked the clout of Valve to push for such a drastically consumer-friendly change in the status quo.

It's still too early to tell what Valve's true intentions are for the Steam Community Market. But as a privately-owned company that is not beholden to stockholders and profit margins, they are uniquely positioned to once again implement a great change in the world of PC gaming. Are they up to the task? Or is the Steam Community Market really only about imaginary cards?
Share: