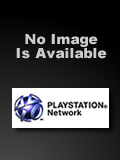 Dungeon Hunter: Alliance PlayStation Network
Worth The Price, Play With Friends 3/5 stars
Dungeon Hunter: Alliance is a typical hack n slash RPG that has the benefit of being local multi-player, which is harder to find, and cheap since it is on the Play Station Network. With those two requirements met, we gave this game a try.

Story:
The story is pretty awful. You start the game by waking up in a tomb, raised from the dead, to find out you have to go save the fairies of your kingdom. I found myself not really reading the narrative between levels, not really caring about each fairy's story. You don't have to pay attention to the story to know you need to go save each of the fairies and defeat the enemies that are reeking havoc on your kingdom.

Presentation:
The graphics are nothing that stands out. It has typical, re-used graphic blocks in the levels, and the detail of the characters and enemies are lacking. This doesn't take away from the game much, because the camera is a top view from quite far away, so you always see a large potion of the area. If the camera was up close, the game would definitely lose appeal on the graphics side of things, but since the game doesn't focus on the graphics, it works just fine. The music and sound effects are standard, nothing that gets annoying, and gets the job done.

Gameplay:
Game play works well, and the wide angle top view of the camera allows for local multi-player to work without frustration. I don't think they could have done much better. The game does quite well in the weapons and armor department, there was always a ton of goods to go through at the shop in town, as well as countless drops from defeated enemies. It gives you a chance to constantly improve your character and tweak him just the way you want. I especially like the rings, which you could wear two, one on each hand, to give you instant boost to the attributes you needed most. The game did get a bit tedious, we may have spent just as much time going through our horde as we did fighting enemies. There were a couple bugs in the game, that should have been caught and fixed in testing. One level is especially bad, the music cuts out and the sounds effects are out of sync. The developer should not have let the intern program this level. The second problem is when at the shop, it was impossible for all of us to buy and sell things at the same time cause the inventory would get out of sync with what was shown and you'd end up buy and selling things you did not want. We simply took turns, and that solved the problem. The hack n slash aspect of the game is very standard, and each character has what you would expect. Controlling your character during combat was easy, and if you died, you teammates can revive you so aren't sitting around doing nothing. Be sure you look at the map though, cause areas often have repeated graphics and look the same, making it easy to get lost and miss things.

Originality:
This game does lake originality, but that isn't necessary a bad thing. Your have all the standard RPG aspects that you want, experience leveling, which allows you to allocate points to the attributes you want, plus tons of equipment to improve your character. The game may not be original, but is fun to play. It gives you what you want, without being overly complex and a pain to learn.

Replay Value:
After you complete the game once, you can play through it again on legendary mode, which, to be honest, is low on my list. This game doesn't have much for any replay value, but since it was a cheap buy on PSN, that makes it ok. Most RPGs don't have the greatest replay value anyway.

Recommendation:
If you like hack n slash RPGs, and don't care that it isn't your typical graphically intense first person type of view like you see in modern games, you'll find this game quite enjoyable for the price. Having your friends play with you gives it a big bonus.