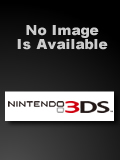 3D Classics: Kid Icarus Nintendo 3DS
As the Title of the Game States, a Classic. 3.5/5 stars
3D Classics: Kid Icarus brings back an old classic from the NES onto the portable system with 3D graphics and new backgrounds.

Kid Icarus is an action platformer released for the NES in 1987. You play as the character Pit as he collects three treasurers and takes out Medusa to save the goddess Palutena and the rest of the land. Truth be told, you would learn more about this story by playing the 2012 3DS release, Kid Icarus: Uprising.

Kid Icarus is the perfect example of a NES classic. It's a 2D platformer which is difficult. The graphics are lackluster but the music is top notch. There are horizontal and vertical levels, with the vertical levels more than likely to cause you to plummet to your death every now and then.

Patience is a virtual and almost a must when it comes to beating a game like this. Every time an enemy is defeated, Pits accumulates hearts, which can be later redeemed at stores that can be found at various points throughout each level. Feathers can save you when you fall into a pit, a potion will fill a portion of your health and the barrel will let you hold additional potions. Since most enemies respawn and there is no time limit, it's often prudent to spend some time collecting hearts than just to fly through the level Mario style.

There are 3 worlds with a boss stage at the end of each. Each boss stage takes place in a castle that's also a maze, each one getting more convoluted than the last. There is a map in each boss stage, and you can purchase a pencil and flame in the shop to mark your progress, but of course that takes hearts and patience to get. If you can get a bunch of hammers you can break free some helpers in the boss stage which can help you take down that boss a little faster.

A couple of elements of this game can be described as not just difficult, but evil. During normal stages, you may get an opportunity to endure an onslaught of mirror type enemies. If you succeed, you can pick a weapon upgrade. This includes an extender which makes your arrows fly farther, a flame that adds damage to your arrow, or a rotating shield around your body. These are great, but can be taken away. If you get by a bee (and there are many scattered through the levels), they steal one of these precious upgrades making levels more difficult to finish. Not only that, but in boss stages if you get hit by an egg plant that one of the enemies launch, you end up unable to shoot until you can find the hospital in the stage where a nurse will heal you. Often times you will die, especially if you don't already know where the hospital is.

it's elements like this which deter many gamers from this game, but it shouldn't. There aren't a ton of levels, so some difficulty makes you master each one so it can take a while to beat. Taking down Medusa with your sweet suit you obtain is also satisfying so getting to the end is totally worth it.

The 3D is in this game isn't much. It basically takes all the foreground elements (the part of the stage you interact with), separating it from new modern looking backgrounds. The backgrounds don't exactly match with the old style graphics, but are definitely better than the plain one color backgrounds of the NES version.

In this version it also auto-saves after each stage which is so much easier than the password system of the old game. It makes restarting levels much easier when you lose a weapon or die which prevents some of the frustration.

Pit hasn't appeared in many games over the years which is unfortunate because he's a unique character worthy of additional games. If you're a fan of his, this is a game worth experiencing. And, since you can now download it for a modest price on your 3DS, it's totally worth it.

3.5/5.