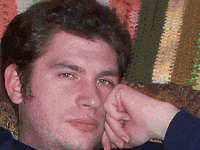 By Nelson Schneider - 05/07/23 at 03:41 PM CT
Back in 1993, Nintendo partnered with Disney to bring a film adaptation of their signature videogame franchise and mascot platform, "Super Mario Bros." to theaters. The result was so disastrous and completely unlike the source material that it not only bombed at the box office, but also scared Nintendo away from movie collaborations for decades.

While times have changed over the last 30 years, some things have remained the same: Such as the fact that Disney is bending over backwards to mutilate movies into abominations that hardly resemble their source material… even when that source material is a movie that Disney themselves made decades ago. Nintendo, for their part, finally cooled off enough to give a Western movie studio a second chance at adapting their 'Super Mario' franchise – now with decades of canonical videogame story behind it that it never had in 1993 – to the Big Screen. Of course, this time, the Japanese console-maker opted to go with Universal instead of Disney...

It was the right choice.

Last weekend, the MJ Crew all got together to see a movie in the theater for the first time since the COVID-19 pandemic started. We were initially planning to see "Dungeons & Dragons: Honor Among Thieves," but the desire to boycott any-and-everything associated with Wizards of the Coast's further efforts to exercise draconian, authoritarian control over D&D was just too strong, so we decided on seeing "The Super Mario Bros. Movie" instead.

That was also the right choice, despite the fact that movie tickets now cost just shy of $15/person.

The 1993 "Super Mario Bros." movie adaptation completely fumbled every production decision. Making a live action movie about a cartoony videogame? Stupid! Horrible character adaptations that didn't seem to have anything in common with their inspirations? Stupid! A plot pulled out of nowhere about a de-evolution weapon? Stupid!

Fortunately, the 2023 "The Super Mario Bros. Movie," in spite of the significantly worse parsing of the title, cleaves incredibly faithfully to the source material, and actually gives the 'Super Mario' fandom exactly what it wants. While early previews raised questions about the choice of Chris Pratt in the title role, the hint of Brooklyn I noted in his vocal performance as Mario in the preview trailer ended up working incredibly well, giving us a version of the character who is much closer to the classic 'Super Mario' anime dubs – showcased in "The Super Mario Bros. Super Show" – than most people expected. And, honestly, I always preferred the Brooklyn Mario to Charles Martinet's coked-up lunatic. Of course, the script also takes a few moments to explain why Mario and Luigi sound like idiots in their more recent games, even bringing in Martinet himself for a cameo appearance as Mario precursor, Jump Man.

While it doesn't break much new narrative ground – which would probably give the notably narrative-averse Shigeru Miyamoto heart palpitations – "The Super Mario Bros. Movie" does a fine job of remixing and rehashing both the canonical origin story of Mario's career in the Mushroom Kingdom and the various plot points of numerous 'Super Mario' games – including "Super Mario Bros. 2 USA," "Super Mario 64," and the most recent outing, "Super Mario Odyssey" – into a light-hearted conflict that keeps every character well within their defined personalities and capabilities. Yeah, Luigi's a coward, Toad is headstrong, and Peach is a competent adventurer who still needs help from her friends, instead of being a modern GirlBoss who is miraculously perfect and renders every other character redundant, like, say, Michael Burnham or Rey Skywalker. This is the kind of faithful adaptation fandoms want when their Favorite Thing gets the movie treatment, and Universal absolutely nailed it. Even the representation of the Mushroom Kingdom feels faithful, and the visuals are just jam-packed with little references and callbacks that will give the Nintendo faithful plenty of reasons to buy this movie and go over it frame-by-frame in search of Easter Eggs.

That isn't to say that "The Super Mario Bros. Movie" is completely devoid of new ideas and concepts. We are introduced to Mario's and Luigi's extended family for the first time. Likewise, the fairly weighty nugget of information revealing that Peach isn't a Mushroom Kingdom native feels like it could be the setup for either a movie sequel or something new and interesting in an upcoming 'Super Mario' game – which, if we're being honest – have been stuck in a fairly deep rut. Unfortunately, though, none of these potentially interesting new narrative branches gets a ton of development, thanks in large part to the movie's brisk 92 minute runtime. There was definitely more to explore that was intentionally dropped, and a full 2-hour movie could have covered those threads a bit more satisfactorily. Of course, if these threads were reserved for sequels, I'm perfectly okay with that too, as this faithful take on the 'Super Mario' franchise is the type of thing I'd be willing to return to every year or two.

It's no wonder, then, that "The Super Mario Bros. Movie" is the first animated film to gross over a billion dollars in years. Not only that, but it's been shattering other records, such as highest-grossing videogame adaptation and the first billion dollar release of 2023. Other studios need to take note: If you want to make a lot of money, you do it by adapting a popular IP faithfully, not by butchering it or stuffing it full of activism and preaching. Universal seems to have figured out the magic formula, and it's down to a question of whether Hollywood's rampant copycatting or obsessive activism will ultimately prevail among the other studios.
Share: