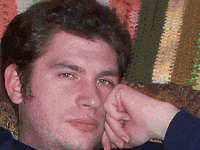 By Nelson Schneider - 01/08/23 at 04:13 PM CT
After two Plague Years, 2022 was an attempt at returning to normalcy. Of course, it seems that the pandemic and its aftershocks have continued to reverberate through our societies, bringing ever-more divisiveness and hostility, as the Culture Wars reach a fevered pitch in the West and Russia instigated a completely unjustified real war in the East.

While it was incredibly easy to come up with a single stand-out title to crown the MeltedJoystick Game of the Year, it was significantly more difficult to come up with 5 such games deserving of such an honor. 2022 was ultimately dominated by a small number of terrible releases and, as I have noted in my monthly Backlog: The Embiggening articles, an obscene number of ports, remasters, remakes, and rehashes.

With 2022 introducing the Steam Deck as its sole new platform, we knew we weren't going to be drowning in Launch Window efforts to create and market 'system sellers.' However, the surprise of the year is that Nintendo managed to pump out some quality work as the Switch's aging hardware begins its death spiral.

Without further preamble, we come to the 5 games that got the MeltedJoystick crew the most fired up in 2022:

1. Mario + Rabbids: Sparks of Hope (Nintendo)
The first 'Mario + Rabbids' titles was a Switch Launch Window release from back in 2017, and it delivered the incredible vibrancy of a Nintendo/Crossover RPG the likes of which we hadn't seen since the Big N teamed up with Squaresoft for "Super Mario RPG: Legend of the Seven Stars." And, honestly, we were expecting 'Mario + Rabbids' to be yet another One-Off Wonder that would never see a sequel. We were pleased to be proven wrong with the release of "Mario + Rabbids: Sparks of Hope," which brings another dose of fantastic Tactical RPG-ness, wrapped up in a good sense of humor.

2. Kirby and the Forgotten Land (Nintendo)
Nintendo ruined most of its IP back in the 5th Generation, when it created crude, prototypical 3D sequels for the Nintendo 64 console. 'Kirby,' however, was not one of those series, instead receiving minor spin-offs featuring 3D gameplay while the main series remained staunchly 2D and traditional. In 2022, HAL Labs finally made the leap and released "Kirby and the Forgotten Land," the first 3D Platformer in the mainline 'Kirby' IP, and thanks to the decades of accumulated knowledge of how to create compelling 3D gameplay, managed not to cock it up.

3. Teenage Mutant Ninja Turtles: Shredder's Revenge (Multi)
We love to hate on Officially Licensed IP tie-in games here at MeltedJoystick, but we're not afraid to call out exemplary titles, even when they fall into that notorious bucket. Tribute Games, which previously developed an MJ Crew coop favorite in "Mercenary Kings," surprised everyone with the release of a new 'Teenage Mutant Ninja Turtles' title that faithfully recreates AND iterates upon the side-scrolling Beat 'em Up mechanics that made the 'Turtles' IP such an arcade powerhouse in the '90s.

4. Tiny Tina's Wonderlands (Multi)
If "Tiny Tina's Wonderlands" had been an actual RPG – something in the vein of "Divinity: Original Sin" or even "Wasteland 3" – it would have topped this list. But it's just another 'Borderlands' game, crammed with dumb humor, stylish visuals, and metric ass-tons of (terrible) loot. The MJ Crew is currently playing the tabletop version of Bunkers & Badasses and are somewhat disappointed that the rulebook doesn't contain any of the original material in "Wonderlands." I smell a 2nd Edition a-brewin'… or at least an expansion manual!

5. TinyKin (Multi)
We always like to throw out a bone to an Indie developer, and Splashteam really deserves it this year with the release of "Tinykin," a 'Pikmin' knock-off that isn't afraid to develop its own sense of identity on top of the basic conventions of Nintendo's original Hoard Platformer/Adventure/Strategy… thing.
Share: