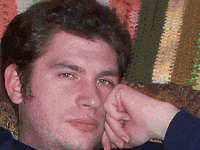 By Nelson Schneider - 11/20/22 at 04:34 PM CT
Like clockwork, a new generation of 'Pokemon' games has dropped, with the recent release of "Pokemon Scarlet Version" and "Pokemon Violet Version," and the fanbase is already complaining that the new designs for the titular pocketable monsters are worse than ever. Far be it from me to be a contrarian (j/k), but ugly pokemon isn't exactly a new phenomenon. I've personally been offended by quite a few pokemon designs going all the way back to the beginning. Here's my short list of the worst.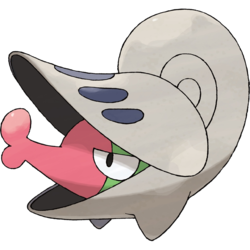 10. Shelmet
"The first time I ran into a Shelmet in "Pokemon GO," I couldn't believe this thing made it past the Western Censors. Sure, it's a clam that has a knightly armor-like helmet… for a shell… but the clam part also looks undeniably like a disturbing penis. Seeing this pokemon in motion, with its facial dong wobbling around just makes things worse. I never actually call Shelmet "Shelmet" when talking about 'Pokemon,' though, I simply call it "Penis Clam," and everyone knows what I'm talking about."
9. Shuckle
"Shuckle is the pokemon that everyone loves to hate. The
Dorkly
YouTube channel frequently features witty 'Pokemon'-based satire, and Shuckle is the common butt of numerous jokes. How could it not be? It's a disgusting slime mold/worm that lives in a giant cyst filled with 'berry juice.' Barf."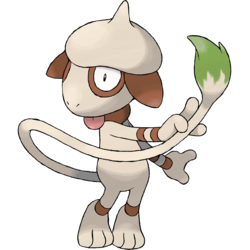 8. Smeargle
"Smeargle is a dopey-looking dog-thing that also includes stereotypical attributes of fine arts painters, with a head shaped vaguely like a beret and a brush-tipped tail. But the worst part about Smeargle's appearance is its stupid, brain-damaged expression. The perpetually dangling tongue, droopy ears, and circles under the eyes just make this thing look like it belongs in Special Education, not Art School. Even worse, for an 'artistic' pokemon, the thing is mostly shades of beige!"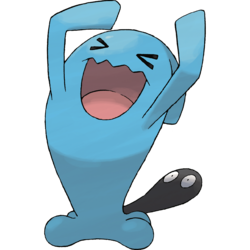 7. Wobbuffet
"This aggravating-looking thing is probably modeled after a stationary punching bag, since that's basically its life story: Stand in one place, get beaten down, and pull off some BS counterattack if it survives the beating. Not only does it look irritating, in the 'Pokemon' anime, it
sounds
irritating, like
Gilbert Gottfried's AFLAC Duck
. And don't even get me started on the name. Yeah, it's officially pronounced "wob" as in "wobble" and "buffet" as in "to be battered by wind," but until that was clarified, the thing's miserable existence seemed more suitable for a name like "wo" and is "woe is me, the despair and agony" and "buffet" as in "all you can eat.""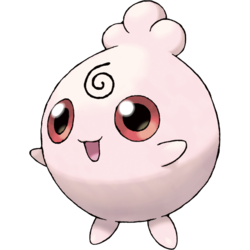 6. Igglybuff
"Igglybuff was one of the first generation of 'baby pokemon' that were supposed to be pre-evolved forms of already extant creatures. While Jigglypuff and *shudder* Wigglytuff aren't going to win any beauty prizes of their own, I think Igglybuff is actually the most disgusting of the three because it's
supposed
to be the cutest. Those too-far-apart, dead, watery eyes, the lump of hairballs on top, and the completely unnecessary bindi-shaped birthmark just make this thing irritating to look at."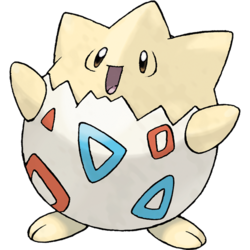 5. Togepi
"Once again, the worst thing about this pokemon is that it's
ostensibly
designed to be "cute." But it is not. The derpy/baggy eyes, featureless body, and head shaped like three dunce caps make me think this entire species is retarded."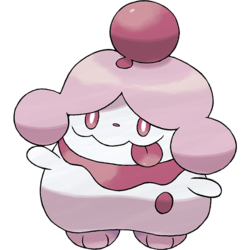 4. Slurpuff
"Slurpuff combines several unfortunate features of previous occupants of this list. Between the dead, vacant, too-far-apart eyes, the dangling tongue, and the blobby, featureless physique, this pokemon completely fails to reach the bar of "cute" and ends up looking more like some Woke advertisement for Body Positivity and Mental Differences."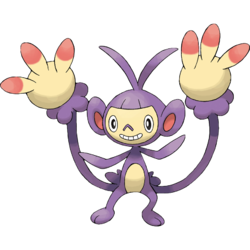 3. Ambipom
"Ugh, now things are really getting bad. I have never liked monkeys, nor thought they were cute in any way. Some people disagree, and it's okay for them to be wrong. However, taking a grotesquely-deformed monkey, giving it a bad haircut,
chopping off its nose
a la Michael Jackson (or 'Animal Crossing') and sticking two big feather-duster hands up its ass is just too much to bear."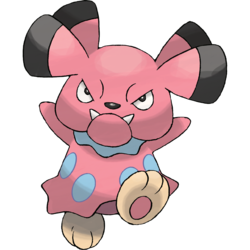 2. Snubbull
"*sigh* I don't know why people think bulldogs are cute. They aren't.
Collies are cute
. Bulldogs are hideously-deformed freaks of nature that wouldn't be able to survive without human intervention. Not only is Snubbull a hideous bulldog-themed pokemon, it's also
pink
. To make matters worse, its vocalizations in the anime sound like a terrible impression of Al Capone."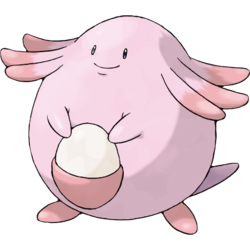 1. Chansey
"As the only First Gen pokemon on the list, Chansey demonstrates that there have been abjectly hideous pokemon for as long as there has been 'Pokemon.' Between her unfortunate physique, weird tail, vacant Down Syndrome expression, and nonsensical axolotl-gill-looking… ears? Chansey has been the bane of my existence in pokemon for decades. Even worse, she's actually a
good
battling pokemon, since all that obesity and retardation (and abortion cannibalism… since she eats her own eggs) makes for a great Tank."
Share: