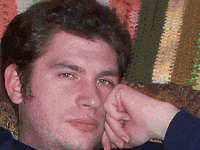 By Nelson Schneider - 10/30/22 at 05:46 PM CT
Welcome back, once again, to another look into the near future! November is upon us, and as the month when Americans are supposed to set aside time to think about all the things we're thankful for in our lives, I can't help but think that I'm NOT thankful for all these terrible monthly release schedules crammed with crap. Of course, gratitude isn't the real thing the market has on its hive mind, but the rapidly-approaching advent of the Winter Black Ink-on-the-Ledger (as if anyone still uses those, or changes the color of their Excel font) holidays, starting with November's own Black Friday, and continuing in an orgy of profit mongering all the way until the end of the Fiscal Year in March. Yeah, after two downer years thanks to COVID and 'successive economic contractions' marking a 'recession,' Games Industry players are desperate to push products out the door and trade them for buyers' increasingly-devalued currency.

Oh, my EFFing head… we need to hire Shovel Knight as a seasonal temp employee to help us get through all the blatant crap coming in November. While Licensed games seemed to have died-out over the last decade or so, the embers remained, and have now come roaring back into a choking wildfire of terribleness. We've got games based on the 'Gungrave' anime, 'The Smurfs' Communist propaganda of the '80s, the 'Garfield' comic strip (which I can't believe is still ongoing), the 'Karate Kid' spinoff streaming show 'Cobra Kai,' the 'Ice Age' movies, the new/modern 'My Little Pony' cartoon, the 'Ben 10' cartoon, BRATZ dolls, and TWO games based on 'PAW Patrol' (which I still always hear as 'Papa Troll').

Unfortunately, that was just the Licensed games chunk of the shovelware. Next up, we've got the Casual Nonsense category, which is nearly as beefy as it was in the heyday of the Nintendo Wii. Strangely enough, nearly all of these 2Cazual2Live titles are rural life adjacent, with "My Fantastic Ranch," "Horse Tales: Emerald Valley Ranch" (which sounds like an off-brand salad dressing), "Horse Club Adventures 2" (which is hitting the PS5 after releasing elsewhere last month… and I still maintain that a horse club is a bludgeoning weapon used at glue factories), "Bunny Park," and… "Goat Simulator 3" (which Chris will buy and love) all aiming to promote the idea to young, impressionable (probably female) minds that urban living sucks… which it does. There's also "My Universe: Pets Edition," and "Jigsaw Fun 3-in-1" (which at least rhymes… Japanese devs who like to use word salad titles: Take note!).

The final 2Cazual title is "Just Dance 2023," which is also an annualized title, leading us to the final shovelware category… which is just that game and one other: "Winter Games 2023," because there's nothing like sitting in your house, freezing your butt off due to high energy prices (thanks, Putin), and imagining that you're playing outside in the snow instead of… just playing outside in the snow.

Moving on to old crap pretending to be new crap, we're going to need Shovel Knight to stick around and help us with all these ports, remakes, remasters, compilations, and the like. Well… the remakes and compilations are manageable: There are only four: a 'Commando's HD double-pack, "Atari 50: The Anniversary Celebration" (though, why anyone would celebrate anything done by Atari (delenda est) is baffling) compilation, a remaster of an Arcade coin-devourer in "Arkanoid: Eternal Battle" and a remake of one of the most frustrating TRPGs of the Golden Age, "Tactics Ogre: Reborn" (hopefully the balance has been tweaked).

Outside of those three outliers, all of the other rehashery is just straight-up portage. Once again, the Nintendo Switch is getting a huge number of old games dumped onto it – I can't imagine that these are quality ports! "Aragami 2," "Oddworld: Soulstorm," "Sifu," "Astro Aqua Kitty," "Death end re:Quest," "Fairy Fencer F," "It Takes Two," "MADiSON," "Megadimension Neptunia 7," "They Always Run," "9th Dawn 3," "Foretales," "Saint Kotar," "Autonauts," "Lemon Cake," "The Outbound Ghost," and "Adventure Academia: The Fractured Continent" are all heading Switch-ward, with the latter five also hitting a few other platforms. It is truly mindboggling that anyone would want to buy all of these Switch ports, especially now that the Steam Deck is out and proving to be quite popular. I mean, you could buy half-a-dozen Steam Decks for the price you'd pay for all these damned Switch ports, and you could play all the same damned games in the Steam library without double-dipping!

While nobody seems to want to port anything to Xbox (surprise!), Sony is proving that they aren't entirely out of the port race (which is really just a console popularity contest) with its own handful of old things: "Fishing: North Atlantic," "Recompile," "Ys 8," "Medieval Dynasty," "Syberia: The World Before," and "Farming Simulator 22" coming to PlayStation, mostly from PC. However, in a shocking turn of events in this modern age when most games release on PC first or simultaneously with other platforms, Steam is getting a port of "Warhammer 40K: Darktide" from Xbox!

With all the crap, both new and old, out of the way, it's time to (finally) start looking at new crap! November's multi-platform releases are much, much thinner than the bloated mess of shovelware and ports, as usual. Fortunately, it's a very diverse mix of things that might offer at least something appealing to most gamers. "Evil West," a Gothic-looking Horror Western by Polish developer, Flying Wild Hog, has had my eye for a while, and it still looks pretty good, so long as it's not cocked-up like the studio did with "Shadow Warrior 3." Supermassive Games is back with yet another in their Lovecraft-inspired 'Dark Pictures Anthology," this time with "The Devil in Me," which is… a little late for Halloween, guys. Next, Sonic Team is bringing us a "Super Mario Odyssey"-inspired knock-off evolution of 'Sonic the Hedgehog' in "Sonic Frontiers," which has had a troubled development cycle, but still has the possibility of being a decent platformer when everything shakes out in the end. "WRC Generations" is… there… for people who like Racing (and can stop playing "Destiny 2" for 10 minutes). "The Chant" is yet another entry in the oversaturated Survival Horror/Walking Sim style of Adventure game that not even Chris can keep up with. "Harvestella" is an 'all new' Farming Sim from Square-Enix, which means it will definitely not be 'all new' (it looks painfully similar to 'Rune Factory') but will be messed up in some way. Lastly, there's "Train Sim World 3," for people who love to play with model trains but don't have to space to do so in real life… but can apparently afford to rebuy thousands of dollars' worth of DLC with each sequel!

At last, we come to exclusives, those juicy justifications for platform proselytizing that have powered the console wars for generations. In recent years/decades, though, thanks to the overwhelming portage put on display each month, exclusives are a rare breed, and often have a built-in timer before they metamorphose into multi-plats. That said, Sony and Microsoft still have their exclusives, even if they ultimately publish them on PC. Of course, Microsoft has nothing, as usual, going into November, which leaves us with Sony bringing out its second entry in the second phase of the 'God of War' series' lifecycle: "God of War: Ragnarok," which I'll be interested in once it hits Steam, but it ain't no system-seller.

Then there's Nintendo, always content to do its own thing and court its own unique audience (much like Donald Trump), regardless of what sanity and good taste would otherwise dictate. The Switch is getting the lion's share of exclusive releases in November. "Demon's Throttle" is a Devolver Digital-published 8-bit-style Bullet-Hell SHMUP that looks like it would have me grinding my teeth, so it's a hard pass. Nintendo's other effort is a first/second-party release in the long-running 'Pokemon' franchise, with the "Scarlet Version" and "Violet Version" releasing as a duet, as per series tradition. While "Pokemon Scarlet/Violet" looks to be moving the series in a positive direction, with promises of cooperative multi-player, as a Switch exclusive, that cooperative multi-player WILL be paywalled behind Nintendo's terrible subscription service, and will also require scotch-tape-and-band-aid features via smartphone apps, so… I'm gonna pass on this one, as much as I'd like to give it a shot.

While I'm not as enthusiastic about this month's upcoming releases as I have been the past two months', three interesting games is nothing to sneeze at, even if they all have caveats. Both "Evil West" and "Sonic Frontiers" could turn out to be duds, depending on how the final product turns out, and I'm perfectly willing to let other people play guinea pig for me while I wait for Steam Sales. Lastly, "God of War: Ragnarok" looks like… more of the same that "Dad of Boy" gave us in 2018… which I have not yet played, so I don't know whether to be excited, like I am about the upcoming PC version of "Ratchet & Clank: Rift Apart," or apathetic, like I am about the upcoming PC version of "Horizon: Forbidden West."

Backlog Embiggened: +3… possibly.
Share: